WE HAVE ALREADY STARTED REGISTERING
FOR 2012-2013 SCHOOL YEAR!
DON'T FORGET

THE STRS FAMILY REFERRAL PROGRAM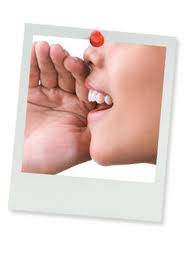 If your family refers or recruits a student to
St. Teresa School- and they register, you will receive $200 off your January 2013 tuition payment.
This program began on June 1, 2012
and is still going strong!

Thank you to the families who have already earned
$200 off of their January 2013 tution payment.
Please contact the Advancement office for details.
(856) 939-1207
---
---
FORMING MINDS & HEARTS
---
---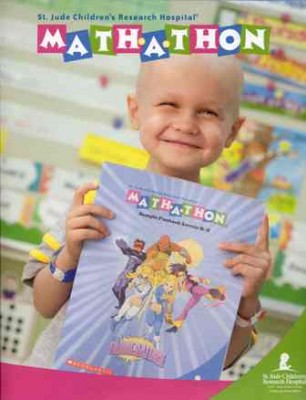 ST. JUDE MATH-A-THON
Living out our mission of forming minds & hearts for leadership & service to others- St. Teresa School is once again doing our part to help St. Jude Children's Hospital, which provides care for very sick children. Our students will be collecting sponsors as they complete their Math-a-Thon workbooks. Every grade has its own booklets, which contain many math problems on that grade's own level. With your donations, and the children solving problems, this is truly a win-win situation. While our students sharpen their math skills- St. Jude Children's Hospital can continue to provide care to those children that need it most. Our school goal this year is to raise $1,500.00. This event will run from now until Friday, November, 16th. We thank for you for your generosity,
as you are the driving force behind this wonderful charity.
Students: Get those sponsors and
get those math problems solved!
---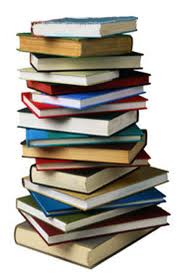 SCHOLASTIC BOOK FAIR
NOV. 5TH TO 9TH
This annual event earns money and books
for our school and helps us keep the
Loyola Center in tip-top shape.
The Book Fair will be open all week from
8 am to 2:30 pm.

EVENTS SCHEDULED FOR BOOK FAIR WEEK:
Wed. Oct. 31 - Fri. Nov. 16
Here you'll find many more selections, including series.
Check our book fair homepage at
or use the QR code on the note that will come home soon.

"Snag-a-Snack"
Thurs. Nov. 8
Parents, Grandparents, and other VIPs,
stop in at drop off for some coffee
and an early morning snack and stay awhile,
or visit throughout the day to shop at our book fair!

Look for an email with more information on
the new STORIA app from Scholastic!!
---
---
LEADERSHIP & SERVICE
---
---
STRS SPORTS PROGRAM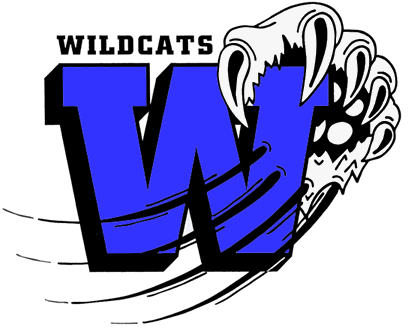 VOLLEYBALL TOURNAMENT RESULTS:
A few words from a proud Coach:
"The St. Teresa Volleyball team showed the other schools that they are on the rise and a team to challenge the "volleyball power houses". The girls once again showed their skill level is improving, beating the #1 team of the day.[Mt. Carmel] We beat Mt. Carmel [an undefeated team], showing we have the skill, we just have to refine it. Although St. Teresa did not advance into the semi - finals, [the other teams] realized we were not the push - overs they thought we would be.
As we were leaving the gym, a parent from [an opposing team] grabbed me to share a thought. He advised that the majority of those in the gym were watching us play the tournament winner-Mt. Carmel. He said the parents of [an opposing team] found themselves cheering for us because we conduct ourselves with intergrity. He stated that our attitude made us the crowd favorite and it was great to see us beat the undefeated Mt. Carmel. To me there is no better compliment, than to have a parent from an opposing team, make a positive comment about the demeanor of our daughters."

~Coach Boberick
FAMILY NIGHT FOR STRS VOLLEYBALL TEAM
Wednesday 11/7/12 at 6 pm
Volleyball game
Parents of the team vs. Players on the team
food, drinks, music and fun
Please Note:
Family Night is for girls volleyball team & their families only

---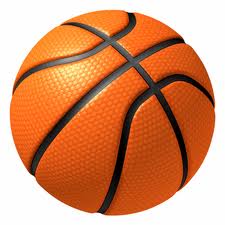 CADET BASKETBALL for BOYS & GIRLS GR. 3 & 4
The STRS Sports Committee is currently determining interest for Grades 3 & 4 Winter 2012/13
for Girls and Boys
Cadet Basketball on a competitive and/or instructional basis. If your child is interested, please let us know by tomorrow
Friday Nov. 2nd.
Click here for a form

Please direct questions to Ken Smith at kwssr2303@comcast.net
---
CHEERLEADING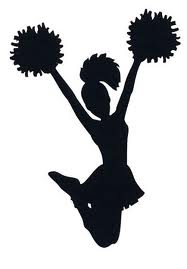 Girls in grades 3 to 8 who are interested in cheerleading for STRS, please send information to
Rhonda Boberick k/o Adam grade 3- ASAP
---
---
STUDENT COUNCIL NEWS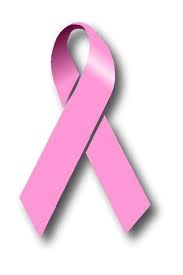 ST. TERESA GOES PINK!!
RESCHEDULED FOR MONDAY NOVEMBER 5TH!

On Monday November 5th the student council is sponsoring a "Go Pink Day" in honor of breast cancer awareness month. For $1 donation, students can wear PINK accessories with the school uniform. There will also be refreshments and pins sold at lunch for 50 cents each. All proceeds will got to the University of Pennsylvania Cancer Research Center. We encourage everyone to participate in this event and to help support a good cause.

Example: Boys can wear pink ties, girls can wear pink hair accessories. Be creative and have fun!

Even if students don't wear pink- your $1 donation would be appreciated!
---
---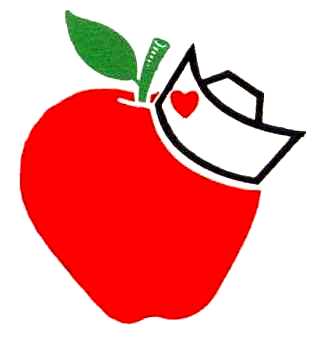 The Nurse's Office
FLU SHOTS
The state of NJ Mandates that all PreK students receive a flu shot between September 30 and December 31.
Click here for helpful information about flu shot clinics
---
---
FREE!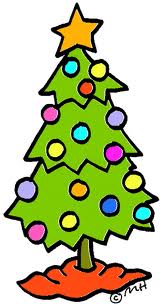 An 8 foot Pre-Lit Christmas Tree.
Please contact Mildred McNeill at (609) 280-7160
by Friday Nov. 2 if you are interested.
---
---
HOLY CHILD PARISH NEWS!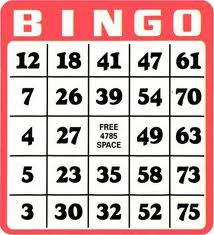 Holy Child Parish
PROGRESSIVE BINGO
STARTING NOV. 4th
Every Sunday at 2pm
(doors open at 12:30)
&
Every Thursday at 7:30 pm
(doors open at 5:30)
at St. Maria Goretti
---
---
Holy Child Parish


Altar & Rosary Society
is requesting donations of costume jewelry and small jewelry gift boxes for the Christmas Festival.
Please send donations to school c/o Lisa Colangelo in the Advancement Office.
---
---
---
ST. TERESA REGIONAL SCHOOL
27 E. EVESHAM RD. RUNNEMEDE, NJ 08078

SCHOOL OFFICE: (856) 939-0333
ADVANCEMENT OFFICE: (856) 939-1207
FAX: (856) 939-1204

www.StTeresaSchool.org