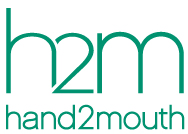 ---
Happy Thanksgiving to your and yours! All of us at Hand2Mouth wish you a very happy thanksgiving holiday with family and friends.

We are feeling extraordinarily grateful this month for all the folks who have supported our Kickstarter campaign, our brand new studio space, our brand new Managing Director, and the remarkable community of artists, friends, peers, and supporters who help us through each day and week. Thank You!

We are looking forward to catching up soon. Until then, xoxo from all of us at H2M.
---
KICKSTART H2M TO EMPAC: Help Bring Something's Got Ahold of My Heart to Life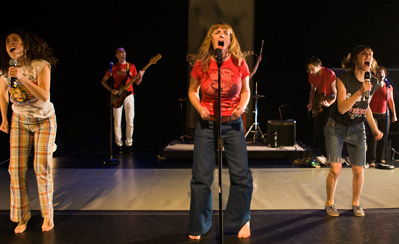 Next week, 10 artists from three states will gather together in Troy, NY at the Experimental Media and Performing Arts Center (EMPAC) to complete Something's Got Ahold of My Heart, our performance about the yearning, euphoria and eviscerating tragedy of love. EMPAC is giving Hand2Mouth a two week residency, access to sound, lights, and space.

We need your help buying plane tickets, bus fares, two weeks of food for 10 people, set materials, and artists fees.
So far, 41 backers have pledged over $2,000 in support.
We need YOU to help us reach our goal of $5,000 by Nov 28 -- that's 1 week to raise at $3,000.
We know we can do it with your support.
Please, make your pledge of support (and watch our video) on our Kickstarter page. As a company of artist, we believe in the creative process. We know it will take a village of lights, speakers, and sound cables to bring this show to life. EMPAC is giving us the time, space, resources, but we need your to help get us there. We can't wait to share this piece -- please help us bring it to life with your generous pledge today.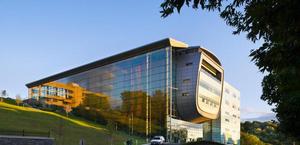 Visit our website for more on Something's Got Ahold of My Heart, including details about upcoming performances at the Fertile Ground Festival in Portland (Jan 31 - Feb 17) and at La MaMa E.T.C. in NYC (Jan 10 - 20, 2013).
---
Welcome Home! 210 SE Madison
After years of living between spaces, we are thrilled to have a new home under the Hawthorne Bridge in the thriving Central Eastside area. We've already hosted two amazing events: a Homecoming Dance Party and a small showing of our new work. We're looking forward to future events, workshops, and gatherings in our new space. Thank you to all who made this remarkable opportunity possible.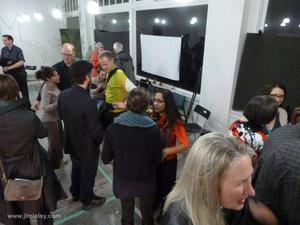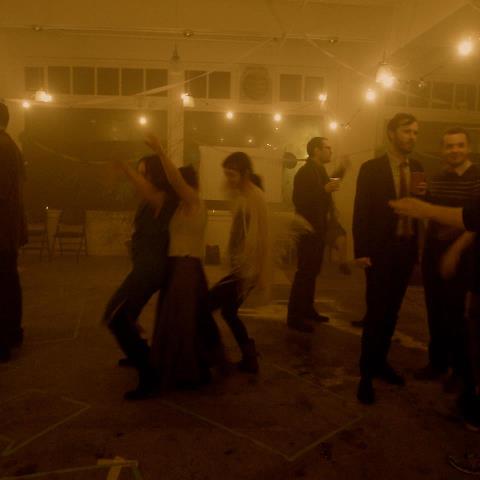 ---
Welcome Jen! Hand2Mouth's new Managing Director
We are thrilled to welcome Jen Mitas to our team. As Hand2Mouth's brand new Managing Director, Jen joins Hand2Mouth with 16 years of experience working in devised performance in NYC and the UK, as an artist, an administrator and in academia. She blew us away with her knowledge of the field, concrete ideas for moving H2M forward, passion for live performance and ability to communicate that passion. This new position is made possible with the support of the Oregon Community Foundation and the Meyer Memorial Trust.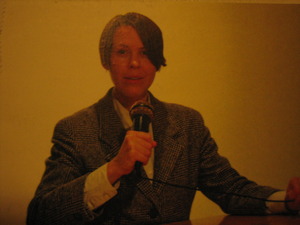 ---
Thank you community!
It has been an artistic honor and personal pleasure to host the very talented NYC playwright Sarah Gancher for this past week of work in Portland. Her keen mind and insights have been critical to the development of Something's Got Ahold of My Heart before we fly east to EMPAC. We are thrilled that in just a few short days we will be in the same room as our incredible designers Christopher Kuhl (lights - NYC), Jeff Becker (set - New Orleans), and hometown hero Casi Pacilio (sound). The vitality of this group of artists is remarkable. Check in to our Facebook page and blog for updates on our residency.
---
Hand2Mouth
6551 N Maryland Ave
Portland, Oregon 97217
USA


Read the VerticalResponse marketing policy.