Dear Friends and Volunteers of Farm to Pantry!


Our 3rd Annual Summer Supper Event was a great success and tons of fun!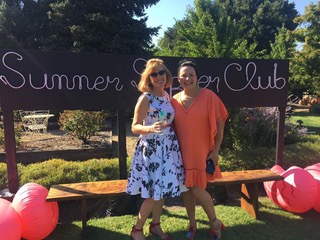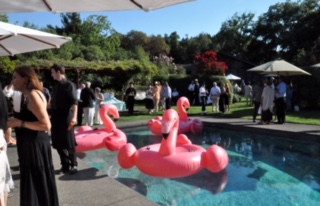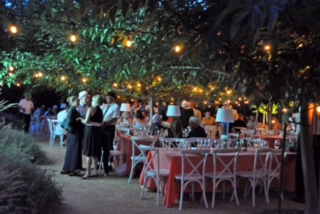 Thank you so much to all who attended the Summer Supper on August 5th at Stromberg Farms.
Due to the extreme generosity of attendees, donors, sponsors, and volunteers, Farm to Pantry was able to raise $110,000 to help continue our mission of providing fresh, healthy, and affordable food to those in need throughout our local communities.
The retro Palm Sprints evening featured cocktails by the pool where giant flamingos floated by and music from the Rat Pack era drifted through the garden. The supper club style dinner had a Sonoma County twist, created by Firefly Catering and enjoyed under the leafy mulberry trees with twinkling lights. Mystery Bags, a live auction and a Feed the Future paddle raise brought in much needed funds. A heartfelt thank you to all of our guests, partners and sponsors.
---
Check this out...
---
We have a new Program Assistant, Gwen Garloff...
In her words: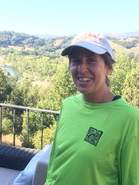 "I typically say that I am from the 'save the penny, save the earth generation', where conservation was the norm, clothing was home made, produce came from the garden, and wastefulness was unthinkable. My passions include a fondness for up-cycling clothing via sewing, baking, gardening, wake-boarding and snowboarding. I worked for a non profit credit counseling agency for the past 15 years helping consumers understand basic money management principles including debt management, credit reports, preparing for home purchase, reverse mortgages, and managing personal budgets. I have a Bachelor of Arts degree in Psychology from University of California Davis."
We are so excited to have Gwen on board!

---
...and three new Board Members!
Kim Brown
is a newer member of the Healdsburg community. A native Californian, Kim, her husband Jeff and her two sons decided life in Silicon Valley needed to transition to one focused on health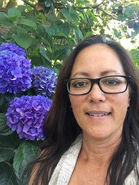 and surrounded by the natural beauty that Sonoma County brings to everyday life. Now retired, Kim is building a small home farm environment, raising 20 chickens, a handful of ducks as well as a year round garden. Giving back to the community is very important to Kim. She became involved with Farm to Pantry as a gleaner in 2016 and is an initial participant in the
Grown an Extra Row
program where all produce will be gleaned and given to those in need. You will also find Kim's sons gleaning when their schedules allow.
Ashley Mauritson
is a native of Sonoma County and resides in Healdsburg with her husband and young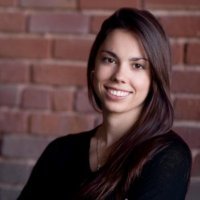 son. She owns her own event planning business based in Healdsburg and is involved in serval local organizations. Ashley has organized events for Corazon Healdsburg and the 4th District Supervisor. She is eager to participate in the Farm to Pantry community events.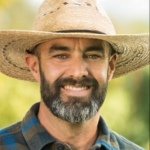 Tucker Taylor grew up gardening in northeast Florida. He earned a Bachelor of Science in Business Administration and in Agriculture, with a focus on Environmental Horticulture, from the University of Florida. Tucker honed his craft designing and managing certified organic farms outside Portland, OR and Atlanta, GA before heading to California to redesign the culinary garden at The French Laundry in Napa Valley. After five years of growing specialty produce for Chef Thomas Keller's restaurants he moved to Healdsburg, accepting a position as the Director of Culinary Gardens at Jackson Family Wines. He recently became a University of California Master Gardener of Sonoma County in hopes of sharing his gardening experience with others. In addition to growing for many chefs in the San Francisco Bay Area, he promotes the value of fresh food and "growing your own" and loves helping nourish the community through Farm to Pantry.
---
We've added a new program!
It's called the "Grow an Extra Row" program where backyard gardeners and small farmers dedicate rows of extra of produce to Farm to Pantry. This produce is gleaned and distributed to our vulnerable and at risk neighbors.
If you would like to participate in our "grow an extra row" program, please contact to our gleaning Program Director Dani Wilcox at:
---
Several times a month, particularly during the harvest we are invited to glean the surplus at Front Porch Farm.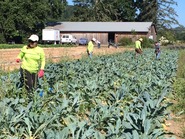 Thank you to Mimi, Peter and Whitney for your encouragement and generous spirits.You are an important partner in the work we do.
In Front Porch Farm's own words" We view farming as a symphony of life-affirming patterns, taking care to nurture the biotic community resident in our soils, orchestrating the succession of crops each one benefitting from its predecessor, and taking Diversity as our guiding principal."

---

Thank you for your support!


---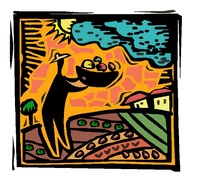 Perennial Giving
Please consider supporting us by becoming a Farm to Pantry Perennial.
Perennials commit to giving to our organization each year, which helps us budget into the future and ensure our sustainability. We want to be around to keep fresh local food in our food pantries for generations to come -- and we need your help!
CSA: $2,500 annually
Farmstead: $1,000 annually
Fruit Orchard: $500 annually
Backyard Garden: $250 annually
Planter Box: $100 annually
Herb Pot: $50 annually
Please make your tax-deductible donation by visiting our website:
www.FarmtoPantry.org
, and help us glean the next 100 tons of produce!
Help Us Grow

Farm to Pantry is grateful for the support of all the gleaning volunteers, property owners, and donors in our community who have given generously of their time and resources to help us surpass
145 tons
of gleaned produce. Now, there ar
e
two new
ways to contribute to Farm to Pantry:
Sign up for AmazonSmile and a portion of your Amazon purchases will be donated to Farm to Pantry, at no cost to you! Sign up by visiting smile.amazon.com.

Oliver's Market will donate 3% of your purchase if you add Farm to Pantry to your Oliver's Community Card e-scrip program.

Donate your American Express points through the Members Give program. Farm to Pantry will receive $10 for every 1,000 points you redeem and the donation is tax deductible. Click here to sign up.
---
Let's Preserve!
Join us and our partners Soroptimist International for our 7th annual tomato canning event. It's open to the entire community. Details coming soon to our
Facebook
page.
---