Greetings John,
As missionaries it is easy to ask people to pray. However, it is just as important to give updates on how God has answered prayers! Since our last update we have seen even more answers to your prayers. We hope this will encourage you to continue spending time praying for your missionaries.
I always think it sounds strange when people say, "I'm sorry I can't do anything to help, but I will pray." Praying for others is the first thing and the best thing we can do! When we pray it helps us to see God at work and brings our will into unity with His will. Thank you for doing your part and praying. You will see from this update that we have lots of good news to share.


Love and Blessings,
John, Debbie, Elizabeth and Olivia Poe

Good News: She's Worse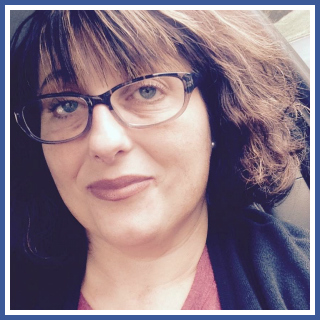 As you may remember, Debbie's development of liver disease is what brought us off the field of Peru. Since that time it has been a waiting game. In order to get better, she will need a liver transplant. In order to get on the list for a liver, Debbie needs to get worse. It is always with mixed emotions that we visit the doctor and look at lab results. Last Friday, Debbie had an important visit with the transplant doctor in Tampa, Florida. Her MELD score (Measurement of End Stage Liver Disease) has now gone up to within one point of being placed on the transplant wait list. In this region, the average wait time for a liver is less than three months. This means that Debbie could be going on the transplant list soon.
There are many complications that come along with liver disease. These issues have to be cared for and in Debbie's case the doctors have done all of the less invasive treatments. There is not a lot left that they can do except transplant a new liver. Her health continues to decline and a transplant will become more urgent every day. It is likely that on her next visit they will begin the process of listing her in the national transplant system. Debbie says it is a strange feeling to be happy that you are getting worse but she is ready to move forward and get the transplant behind her. Please continue to keep Debbie in your prayers as we go through this process.
Going, Going...GONE!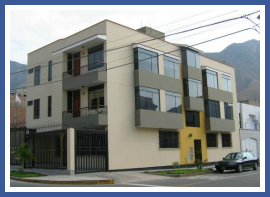 (Well, almost) After a more than two year process it looks like we are very close to selling our apartment in Peru! We now have a committed buyer that has made a cash offer. This is an important development because many times when a bank is involved the process is bogged down with paperwork. This buyer is ready to move in now and is pushing for a quick closing. In Peru, legal paperwork can be a long and frustrating process. Just when you think you are done, something else comes up to complicate the process. We were originally told that we could close as early as this past Wednesday. Now, it has been delayed once again. Please pray with us that this will move along quickly so that we can close this chapter in our lives.
Open Door of Opportunity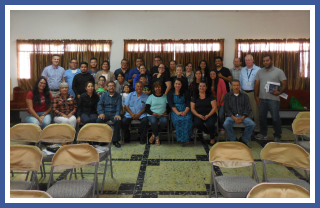 John just returned from a ministry trip to Chihuahua, Mexico. The main purpose of the trip was to promote the ministry and materials of EBI and to conduct several days of in-depth teach training courses. The trip was a huge success! Pastors, church leaders and teachers from more than 20 churches came. They were all very attentive and had a strong desire to learn. The trip was intense as we had many hours of instruction. It was a special blessing to interact with the pastors and encourage them as they strive to grow their churches through effective Bible teaching. It is always a thrill to see people with a desire to learn. Many of the pastors could be compared to "a kid in a candy shop," as they were excited to be there.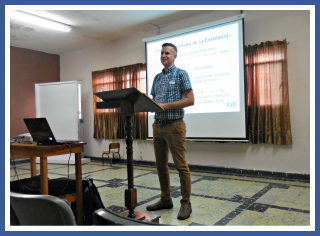 We were also able to meet with groups from two different
seminaries. They were not familiar with most of the materials that we offer and were excited to find new tools for their work. Several commented that they could no longer find doctrinally sound materials. One exciting connection that we made was with a godly Christian woman who has recently started a bookstore. She started the bookstore with the purpose of making materials available to the local believers. She shared with us that she intends to stock all of EBI's titles and that she wants to sell them at cost. She said she did not desire profit but wanted to keep the costs as low as possible to make as much available to the community.
These trips into various countries in Latin America have been a real encouragement to John. Not only does he enjoy the opportunity to be back in the culture and interacting with the people, but he also returns home encouraged by the opportunities God is providing. It would seem almost impossible for us to reach all of Latin America with the Gospel. Yet, by training others to reach their own communities we can help influence many more for God's glory.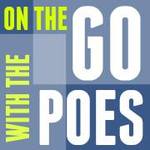 Praise the Lord:
-This month a donor made a generous donation to EBI. This gift will enable us to meet our goal of publishing 15 new titles this year!
-We are closer than ever to selling our apartment. Several difficult legal challenges have been overcome and it seems God has sent along the perfect buyer.
-Debbie continues to receive superb healthcare. A grant program even pays for one of her most expensive medications.
-New interest in EBI materials is springing up all over Latin America. A counseling conference next month in Mexico City will make our materials available to hundreds of attendees.