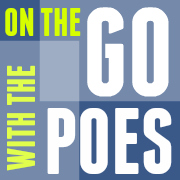 Here are some ways you can pray:
-Pray for our girls as they continue to adjust. Their school environment is less than ideal at times and it can be discouraging to them. Pray that they will make good friends and continue to be godly young ladies.
-Pray for Debbie's health. She has just begun a series of infusions. She will also be undergoing several additional tests this month.
-Pray for our support needs. We remain under supported at this time.
-Pray for continued growth of the EBI ministries. Pray especially for additional staff needs of the ministry.
-Pray that our apartment in Peru would sell. This is still an urgent prayer request. We need it to sell before July to avoid tremendous taxes in both Peru and the U.S. Pray that we have wisdom in dealing with this.
Prayer Update | March 2016

Greetings John,
We just finished a missions conference last week in the church we now attend here in Florida. The theme was "Look What God is Doing!" It was a joy to hear from three missionary couples and see all that God has accomplished through these families. As we reflect on the conference theme we rejoice in knowing that God is indeed at work! Take a few minutes and be blessed as you read about what God is doing through our EBI Ministries and through our girls.
Thank you for taking the time to read our updates and pray for our family. To the left you will find some important prayer reminders we ask you to take to the Lord in your daily prayers. By praying, you are a faithful part of our ministry. Thank you!
Love and Blessings,
John, Debbie, Elizabeth and Olivia Poe

Look What God is Doing...Through EBI!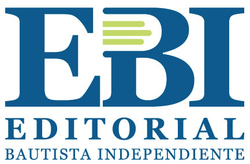 There is never a lack of work to be done at EBI! The church is growing in the Hispanic world and we are doing our best to serve these new believers, pastors, seminaries and churches. It has been an extra busy few months here at EBI! Here are a few things going on:
- We have just completed a major renovation of our offices. The building was reconfigured to allow space for two new offices and a conference room. The new conference room includes "smart room" technology which allows us to video conference with missionaries, pastors and students all over the world. Imagine the training possibilities! This large new room will also serve well for the teacher training classes we conduct here on-site.
- This week our contacts in Cuba are meeting with government officials to begin the paperwork for a huge project we would like to begin. Our goal is to place Bible-based materials in the hands of 1000 national pastors on the island. In addition, regular training courses and modules will be offered to these pastors. Most pastors have little to no income. They have very limited materials and hat they did have was lost to recent hurricanes. Despite the many difficulties, the churches in Cuba are growing! EBI wants to be poised and ready to take advantage of this needy mission field.
- Translation, editing and layout work is on-going on several huge projects. In the coming days we will be releasing a major, three-volume systematic theology work, a hardcover edition of a New Testament commentary, and additional Sunday school and discipleship materials.
- We are working hard to make our materials available to as many people as possible. With this goal in mind we have started a major new marketing emphasis. A new logo was designed, new signage is going up and we will soon launch a brand new website. Pray that as we make EBI's name known in Latin America that ultimately we will help others hear the name of Jesus Christ!
- We continue our ministry of training and encouraging national pastors: 30 additional pastor's libraries are packed and ready to be shipped to Peru. These boxes contain commentaries, reference books, Bible studies, discipleship materials and Sunday school materials. They are a huge blessing to pastor's who otherwise would have very limited study materials. Our online Spanish Masters program continues to go well with 15 church leaders from several Hispanic countries currently studying.
...Through our Girls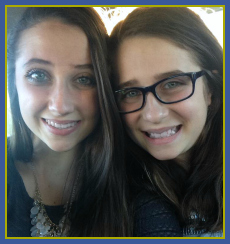 This past week, Olivia, our eleven year old, brought up an interesting question: "Is it bad that I feel awkward and nervous about talking to people about God?" This led us into a very good discussion on being a witness for the Lord. Saturday morning rolled around and she was outside cheerfully playing with friends. After a morning of play I noticed it got very quite outside. I no longer saw the kids running around in the front yard. I peeked my head out the front door to find Olivia and two neighbor children sitting on the driveway with a Bible between them. Olivia was talking away. A few minutes later she came in the house to put her Bible away. I asked what she had been doing: "I'm going to do what we did in Peru with the children, I start with some games to get them to come play and then I am going to have a Bible lesson with them, isn't that a good idea?" She ran back outside to pick up playing once again. She's convinced she needs to start a Bible club in our own front yard!
Elizabeth has had the opportunity to be a witness in her school where many of the students are from un-churched families. She was shocked to find that many of the students didn't even know John 3:16. School in Florida has been challenging for Elizabeth, but she is learning that God has placed her there for a reason. Nearly a third of the students in her classes speak Spanish and therefore she has the opportunity to talk about life as a missionary kid.
Since our girls were born we have always prayed that they would grow up to know the Lord and to serve Him. They both have tender hearts and a burden for the lost. They both understand the importance of having a good testimony at school. While they may not know what the future holds for them, they both desire to serve God wherever He leads them. What a joy to see the Lord give our daughters a love for people and a desire to share the Gospel. I can't help but thank of 3 John 4, "I have no greater joy than to hear that my children are walking in the truth."