Image Enabled Results Delivery
Physician practices now have the opportunity to include images in their results delivery data. Rochester RHIO's new service, Image Enabled Results Delivery (IERD), provides instant access to images by embedding a secure link to the image associated with a radiology report. We have already worked with the following EHR vendors to implement IERD: Medent, eClinical Works, and STI (available 6/2015). Contact the RHIO Deployment Team (877-865-7446) to add IERD services.
---
Coming Soon: Explore
Explore is the Rochester RHIO's new clinical query portal. After six years, the VHR will be retired. Our regional healthcare clinicians and staff will continue to have access to comprehensive patient health data. RHIO Explore will also support a variety of new capabilities going forward.

What's New in Explore?
Users can now login from their favorite browser (Chrome, Safari, Internet Explorer, and Firefox).

View patient data organized by encounter. For example, all the reports and results related to one hospitalization can be linked when the information is provided by the facility.

Search for and sort all the imaging studies available for a specific patient through an HIE Worklist.

Users can customize the page layout to match how and what information they want to see on a page



---
Training for Explore
Current VHR users will complete training before transitioning to the new clinical query portal. There will be several options for this training... on-site, webinars or independent computer-based-training. Over the next few months, the RHIO Deployment Team will begin to schedule Explore training for current users.
---
Webinar Schedule
Quarterly Refresher Training webinars will resume in September 2015.

Look for a new series of webinars focusing on HIPAA compliance requirements for practices. The RHIO's Privacy Officer, Amy Warner, Esq. will host four webinars in October to help practices fulfill their requirement for annual HIPAA compliance training.

Choose one of these HIPAA training sessions: 10/15 at 8am, 10/15 at noon, 10/20 at noon, or 10/20 at 4pm. Users can registration for these events beginning in September 2015.


---
DSRIP
The Finger Lakes PPS DSRIP (known as FLPPS) project is working with the Rochester RHIO to support interoperability requirements. As PPS projects and IT needs are more fully defined, the RHIO will work directly with participants to develop the required functionality. For 2015, the RHIO's DSRIP focus will be to upgrade interfaces with medical providers to support sending patient data from their practice to the health information exchange.

We encourage DSRIP participants who do not yet participate with the RHIO to contact the RHIO Deployment Team at 1-877-485-7446 so that we can begin discussing the on-boarding process.

---
Getting to know RHIO's
Regional Data Normalization Team:
Gloria Hitchcock, Rochester RHIO's Director of Care Improvement Initiatives, and Wendy Beehner, Clinical Informatics Specialist, lead the RHIO's three year Regional Data Normalization Project, funded by the Greater Rochester Health Foundation.

This project been successful in building community collaboration and education for standardization of lab test codes. More than 85% of lab tests now include community LOINC codes, and a majority of test results sent to providers via the RHIO's results delivery services also include these codes. As a result, healthcare providers can compare test results from regional labs more accurately.

The Regional Data Normalization Project has widened its focus to examine community standards for naming radiology reports and clinical documentation, which will better support healthcare providers in their efforts to efficiently access patient information to support quality healthcare.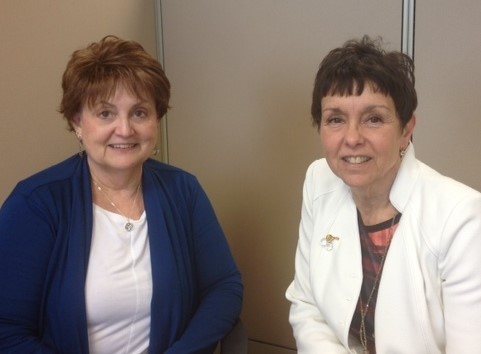 From Left to Right:

Gloria Hitchcock, Wendy Beehner




IN THIS ISSUE:
IERD

Explore

Training

DSRIP

Regional Data Normalization
CONTACT RHIO:
200 Canal View Blvd.
Suite 200
Rochester, NY 14623
(877) 865-RHIO
info@grrhio.org