In this month's RHIO Report
Contribute data to the Rochester RHIO today: 3 reasons why
Explore application goes electronic
Did you know? 89% of physicians in our region benefit from one or more RHIO services
Available: Foreign language consent forms
Meet our employees: David Schond
---
Contribute data to the Rochester RHIO today: 3 reasons why
1. Support urgent treatment for patients

Sharing data with the Rochester RHIO supports efforts to deliver the highest quality healthcare for patients. Data sharing builds a more complete medical record for our entire community. More complete data can support urgent treatment for a patient admitted to an emergency department in one of our 13 counties.

2. Improve health care continuity and quality

The primary goal of the RHIO is to share patient healthcare information in a secure, electronic environment that improves quality healthcare, increases provider communication, and reduces workflow inefficiencies. Using the RHIO can provide a more complete picture of a patient's health information at the point of care.

3. Make patient care more efficient

Several studies have shown that using the Rochester RHIO reduces duplicate and unnecessary testing. Care efficiency is improved by ensuring that everyone has access to the same patient information.

Contact the Rochester RHIO today to find out how you can contribute data to our community health information exchange, and help support our 13-county region by continuing to build a stronger community health record.

---
Explore application goes electronic
The Rochester RHIO has begun its transition to electronic applications and is pleased to announce the availability of a new, online Explore application. The electronic application empowers the RHIO Administrator to apply for a provider's enrollment with the Explore service by completing new applications via our secure, online Provider Portal.

To access the electronic Explore application, please visit and log into the Provider Portal.

The electronic Explore application requires the RHIO Admin to answer a series of questions similar to the paper-based, enrollment application format. The electronic applications will replace mailed, emailed, and faxed paper enrollment forms.

Questions? Contact dep.support@grrhio.org or 877.865.RHIO (7446).

---
Did you know? 89% of physicians in our region benefit from one or more RHIO services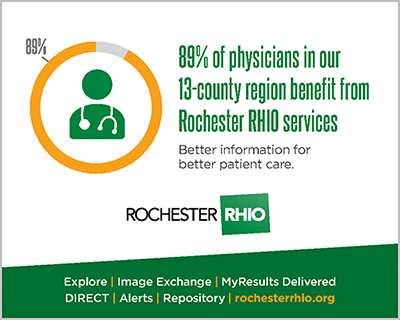 ---
Available: Foreign language consent forms
The Rochester RHIO has foreign language consent forms available in six additional languages. They include Spanish, Italian, Chinese, Arabic, Russian, and Hindi. You can download the forms through the Provider Portal under the Information tab, or contact your Deployment Coordinator for more information.

Need a form in a different language? Contact dep.support@grrhio.org or 877.865.RHIO (7446).

---
Meet our employees: David Schond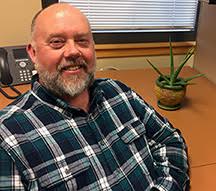 Job Title: HIE Lead

Years with RHIO: 9 years

What do you do day-to-day? I maintain daily operations, and I also resolve issues impacting our HIE's operations. I also develop new services.

What do you love about your job? I enjoy the people I work with across the community.

Most memorable story: One of our first annual meetings was held at the 911 and forensic training center on Scottsville Road. On the day of the meeting, there was a blizzard where even the plows were backed up on calls. Even with the weather, ALL the staff showed up to the meeting. Though there was 8-10 inches of snow in the parking lot, our community members also showed up! The meeting went splendidly with great presentations and wonderful opportunities to meet and mingle.

What did you do before you came to the RHIO? 24 years at Kodak Research.

Favorite food: Most Asian cuisine.

Outside of work: Playing with my grandkids, gardening, golf, volleyball, and hiking.