3 Best Practices for MyResults Delivered
Communication – Communication is often a partnership. At the RHIO, we value participant feedback and it's critical that we hear from you immediately when there is an issue or a concern with any service. Every hour, thousands of pieces of data are transferred on our community's health information exchange between hundreds of data sources and recipients across our 13-county region. The RHIO is an information conduit, and every so often, there are hiccups. Have an issue? Tell us about your experience. Let us investigate and do the work for you. Contact a member of the Deployment Team for assistance.
Validation – Validation is the comparing of received electronic results with paper (fax/mail) results. It is important for all clients to validate results on a regular basis, but it is especially critical for new clients to perform validation within the first 90 days of using MyResults Delivered. It is also important to validate results for new doctors and new hires who may not yet be enabled in the RHIO system for all data sources. Do you have clinicians newly set up for MyResults Delivered that need to add data sources? Fill out our secure, online Support Request, or call (877) 865 -RHIO (7446), and speak to member of our Deployment Team.
Submission of Specific Examples – When submitting a secure Support Request for MyResults Delivered, it is important to provide the Rochester RHIO's Deployment Team with a specific example of the problem. Did you receive a paper result, but not an eResult? Did you receive a duplicate result? Is the formatting off? Fill out our secure, online Support Request, and attach a copy of the item. In addition, the RHIO requires the following minimum information in order to research the request.


​ - Patient name and Date of Birth (DOB)
- Date of Service (DOS)
- Report name and source
- Provider name included on report

For optimal research, Support Requests should be submitted within 14 days.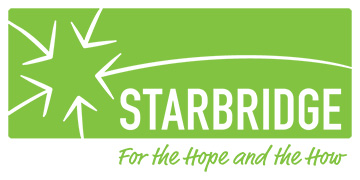 RHIO Spotlight: Starbridge begins using RHIO Explore

"It is very empowering to have test results when you need them."

Over the last several years, healthcare has moved beyond traditional care and clinical work settings. Care-based organizations, home health services, and other community-based services are a daily part of modern healthcare. Organizations like Starbridge, a FLPPS partner, are now accessing our community's health information exchange and using Rochester RHIO services to help support coordinated patient care.

Rebecca Lepel works in Starbridge's community residences in Rochester, New York.

"As a registered nurse, I oversee the medical care for the people I work with," said Lepel. "It is my job to make sure there are no holes or gaps in their healthcare, and their doctor's orders and recommendations are being followed."

Starbridge partners with people who have disabilities and their loved ones to help them realize fulfilling possibilities in education, employment, health and community living. In May, Rebecca began using Rochester RHIO's Explore tool as a part of her daily routine. Explore is a secure, query portal, which includes clinical data for over 1.4 million patients.

"Knowing the whole picture is very useful when communicating with other providers and with helping the people that we care for," she said.

Using the Explore query tool has helped Rebecca obtain more background information on exacerbations of preexisting conditions. It has also helped her get lab and test results quicker.

"Once we have the results, we review them and send any abnormalities off to the provider to review and return with any changes to the treatment plan. Previously, this process would take 7 - 10 days to complete."

After she started using Explore, Rebecca said she had a patient go in for labs on a Monday, and she got the results the very next day. She then sent them to the provider.

"I had a decision on changes to the treatment plan by 5 p.m. that day [Tuesday]. In this case, there were no changes needed; it was just validation that the current treatment plan was effective.

However, in other cases, this time savings of 5 - 8 days could be pivotal in the change of a clinical outcome."


RHIO welcomes Shruti Kedia as summer intern!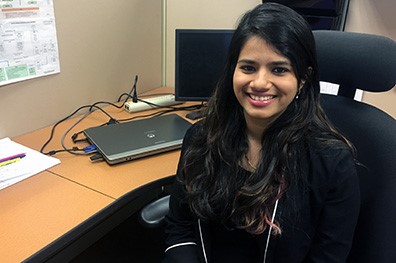 Q. What do you love about your job?

A. I love that I am in such a vibrant environment, bursting with people full of knowledge who are keen on helping me learn. Rochester RHIO and HealthVantics are doing remarkable, ground-breaking work in the field of health information exchange. I'm glad to be part of this endeavor.

Q. What did you do before you came to the RHIO?

A. I received a degree in Dental Surgery from Mumbai, India in 2013 and practiced there prior to coming to the USA. Last fall, I started my master's in biomedical informatics from Columbia University in New York City, which I will complete this August. It has been an exciting path so far, and I look forward to what awaits me.

Q. What do the next 5 years look like for you?

A. I would eventually like to go into consulting and work with hospitals, health information exchanges and EHR vendors to help reduce the gap between the worlds of IT and healthcare. Facilitating and enhancing health information exchange, improving the quality of care and patient outcomes, developing and implementing clinical decision support tools, increasing interoperability and integration between data sources are some of the goals that drive me.

Q. Favorite thing to do outside of work?

A. I love traveling! Seeing new places and meeting new people makes me feel alive. Reading and listening to music while I go on a long drive are also an integral part of my life.

RHIO participates in FLPPS Summit

Gloria Hitchcock, Liz Bailey and Nan Brunette (left to right) attended a FLPPS Summit on Wednesday, June 8. The three answered questions, listened to concerns, and presented information about the many benefits of utilizing our community's health information exchange.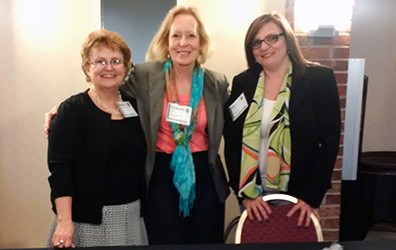 In the News
The quarterly magazine, Western New York Physician, highlighted Rochester RHIO's implementation of NextGate's MatchMetrix® technology in Volume 2. The technology provides users access to more streamlined patient records and enhances care delivery. See the full article
here
.
Register today for our 2016 training series!
Explore Refresher Training
Tues., Aug. 16 - 8 am
Wed., Aug. 17 - 12 pm
Wed., Aug. 17 - 4 pm
HIPAA Training Sessions
Tues., Oct. 18 - 8 am
Thurs., Oct. 20 - 12 pm
Thurs., Oct. 20 - 4 pm
Explore Refresher Training
Tues., Nov. 15 - 8 am
Tues., Nov. 15 - 12 pm
Thurs., Nov. 17 - 4 pm
CONTACT RHIO:
200 Canal View Blvd.
Suite 200
Rochester, NY 14623
(877) 865-RHIO
info@grrhio.org