Convergence Convenes Dialogue to Address Economic Mobility

In July, Convergence launched its newest project aimed at addressing an urgent domestic challenge of our time - ensuring that upward mobility and economic security exists for all Americans.

This new Economic Mobility and Poverty Project kicked off what will be a 12-18 month dialogue-leading-to-action called Working Up. Assembling 30 cross-sector leaders and employing Convergence's signature consensus-building process, the project will work to identify solutions both aimed at the short term as well as transformational, big bets that might re-imagine how we train, hire and connect people, especially low-income Americans, to pathways upward.

Read More.


Education Reimagined Experiences Exciting Growth

The growth of our Education Reimagined initiative has reached unprecedented levels, attracting influential funders and engaging an ever-growing number of stakeholders in building the learner-centered education movement. When Education Reimagined issued its Transformational Vision for the Future of Education in the US last September, we hoped it would attract attention as a bold new framework that could reshape K-12 education. As the first year concludes, we've seen a groundswell of support for this effort.

Read More.
---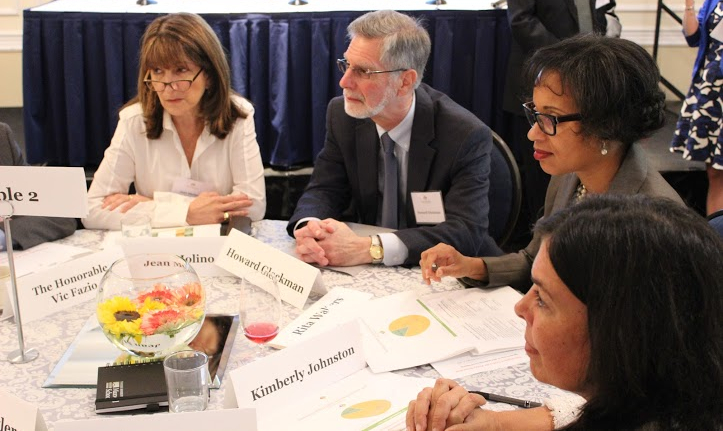 The Convergence Leadership Council learns more about the Project on Federal Budget Process Reform at their May meeting. Participating are (left to right) Jean Molino, Howard Gleckman, Rita Walters, and Kimberly Johnston.