Say NO to Navy Sonar and Explosives Testing
Thursday, March 6


The U.S. Navy is holding a public hearing Thursday evening regarding a proposal to increase training and weapons testing activities – including sonar and explosives – off the coasts of Alaska, Oregon, Washington and Northern California. The proposed training and testing is scheduled to take place from 2015 to 2020.
Multiple studies show that impacts from this sort of testing
can cause whales and dolphins to abandon important habitat, halt foraging behavior and for go critical feeding opportunities they need to survive
.
We believe this testing and training can be done in a far more environmentally responsible way that eliminates the unnecessary infliction of harm to countless whales, dolphins and other marine species by excluding areas critical to marine mammal foraging and feeding.
The Navy's hearing takes place Thursday, March 6 at 5 p.m.
in the Red Lion Hotel, 1929 Fourth St., Eureka. Comments are accepted through Tuesday, March 25.
For more information, visit these links:
---
Ocean Night, Saturday March 8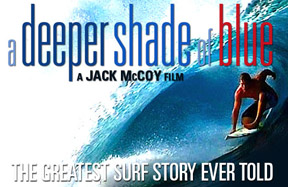 Join Humboldt Surfrider, Humboldt Baykeeper and the Northcoast Environmental Center for Ocean Night featuring the work of local filmmaker Ace Aseltine and Jack McCoy's
A Deeper Shade of Blue.

Saturday, March 8 at 6:30 p.m. in the Arcata Theatre Lounge.

Arcata Theatre Lounge
doors: 6:30 p.m.
movies starting at 7 p.m.
*A $3 donation is requested.
For more information, email jsavage@yournec.org,
or visit Surfrider Humboldt on Facebook
---
Speak Up for Trails and Open Space
Monday March 10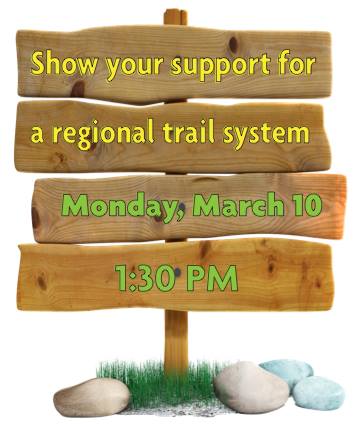 In recent weeks, the County Planning Commission re-reviewed the Conservation & Open Space Element, significantly weakening protections for streams and wetlands, trails, community forests, and open space.

On March 10 at 1:30, the County General Plan Update goes back to the Board of Supervisors. Our Supervisors need to understand that the current Planning Commission is only making the Update process more divisive and that it is up to our elected representatives to see the GPU completed by honoring over a decade of public input. We need better protections for streams and wetlands for recovery our imperiled salmon runs. We also need to send a strong message that trails and community forests are important to our quality of life throughout Humboldt County.

Let your Supervisors know what you think:

Sign this Petition asking the Board to restore our public process and important protections for streams, salmon, trails, and community forests: www.change.org/petitions/humboldt-county-board-of-supervisors-restore-the-general-plan-update

Come to the hearing March 10 at 1:30 – whether or not you speak, your presence alone will send a strong message.

Call or write your Supervisor directly.

Rex Bohn, District 1: 707-476-2391
rbohn@co.humboldt.ca.us

Estelle Fennell, District 2: 707-476-2392
efennell@co.humboldt.ca.us

Mark Lovelace, District 3: 707-476-2393
mlovelace@co.humboldt.ca.us

Virginia Bass, District 4: 707-476-2394
vbass@co.humboldt.ca.us

Ryan Sundberg, District 5: 707-476-2395
rsundberg@co.humboldt.ca.us

To submit a comment on the General Plan Update, email Michael Richardson at mrichardson@co.humboldt.ca.us

---
---
---
Forward this message to a friend
Click to view this email in a browser
Northcoast Environmental Center
P.O. Box 4259, Arcata, CA 95518
Phone: (707) 822-6918 | Fax: 822-6980 | E-mail: nec@yournec.org