---
Keep the momentum rolling!
---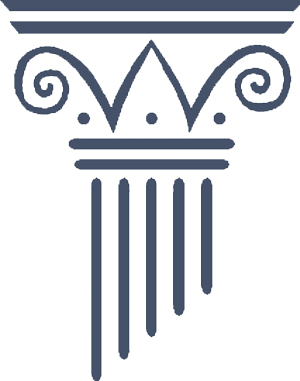 You could be a part of a record setting financial year at Tennessee Wesleyan! Currently, 10 percent of our alumni have contributed to the college through the Raising the Arches Campaign. Last year, 10.17 percent of alumni gave throughout the whole fiscal year. With your help and with just under a month to go, we can surpass last year's alumni giving percentage. Currently, we are at 76 percent of our annual fund goal at the college, with $623,864 having been raised in cash and pledges. Thank you for your contributions!
Help us reach a record breaking year
by making a donation to Tennessee Wesleyan College!


---
TWC celebrates 1953 & 1963 Golden Anniversary Reunion
---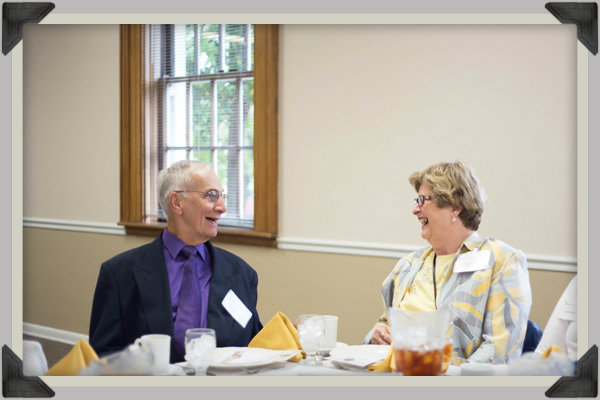 As a part of the college's 156th Commencement celebrations, Tennessee Wesleyan College held a Golden Anniversary Reunion Dinner for the classes of 1953 and 1963. Just under 30 alumni and their guests gathered in Sherman Hall's Glenn Lowe Dining Room for an evening of food, fellowship, and fun. The alumni reminisced about their time at Tennessee Wesleyan and were honored with a commemorative diploma and gift.
---
News
---
Tennessee Wesleyan College graduates 201 students at 156th Spring Commencement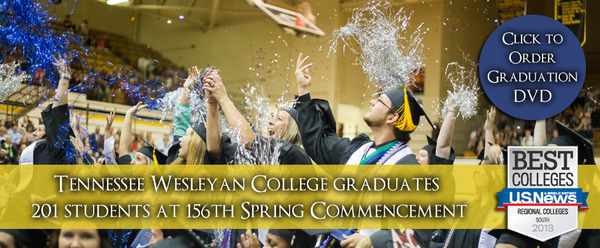 Dream big said Congressman Chuck Fleischmann at Tennessee Wesleyan College's 156th Commencement. "From Potential to Success" was the topic of the TWC Keynote Address Speaker and U.S. Representative of the 3rd Congressional District of Tennessee.
"Always strive to improve," he said. "Don't be afraid to ask for help from other people and don't be afraid to help other people. Dream big. When those opportunities come up, when they face you all, if you're not dreaming big, you will miss them."
TWC's celebration of its 156th Commencement spanned three days and three major events. The celebration kicked off with a Thursday evening Nurse Pinning Ceremony and was followed by Friday's Baccalaureate service and Saturday's Commencement. With 201 students graduating, this year's Commencement celebration was the highlight of the 2012 - 2013 academic year.
---
Business students qualify for national conference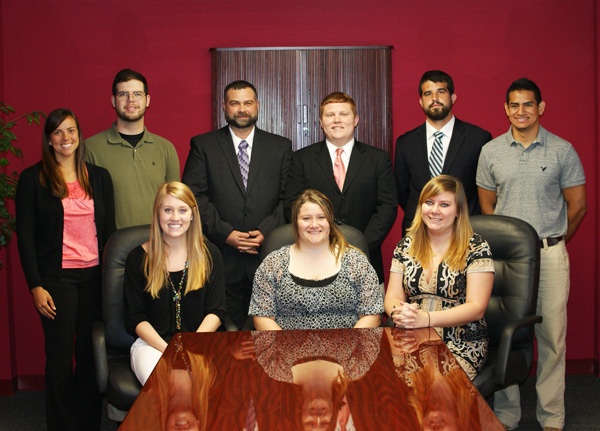 For the second year in a row, Tennessee Wesleyan College Business students will travel across the country to participate in the Future Business Leaders of America - Phi Beta Lambda National Leadership Conference. TWC had several students perform well in a variety of disciplines at the state level, and eight of those students will have the opportunity to fly out to Anaheim, Calif., to represent Tennessee Wesleyan at this year's national conference.
The students will be accompanied by Phi Beta Lambda co-sponsors Dr. Martha Maddox, TWC professor and associate dean and chairwoman of the department of business administration, and Tony Bryant, TWC assistant professor of business administration.
"Two years in a row now our business students have done an extraordinary job in qualifying for this conference," said Dr. Maddox, who helped start TWC's chapter of PBL last year. "I could not be prouder of this group of students and I am thrilled that they will be representing Tennessee at this prestigious conference."
---
First nurses graduate from new Online RN to BSN program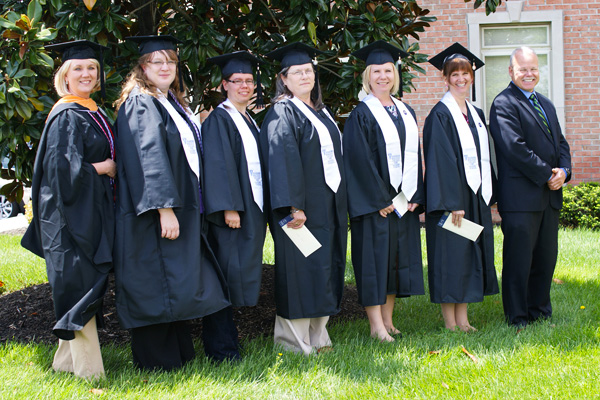 Tennessee Wesleyan College's Fort Sanders Nursing Department has graduated its inaugural class from its Online RN to BSN program. Mirroring the college's traditional RN to BSN program which has been educating new nurses for nearly a decade, the Online RN to BSN was introduced this past year and is the college's first online degree, designed to offer a flexible schedule specifically for registered nurses returning to school to obtain a Bachelor of Science in nursing
Teresa Arms, Rebecca Barnum, Dawn Cunningham, Krista Henderson, and Teresa Sikes worked alongside and were educated by TWC's experienced nursing faculty, achieving their Bachelor of Science in Nursing degrees in a year's time.
"This program has definitely helped me grow as a nurse," said Henderson, who gained an understanding of the organizational structure of hospitals and healthcare during her Tennessee Wesleyan studies.
---
TWC Education students provide wetlands clean-up service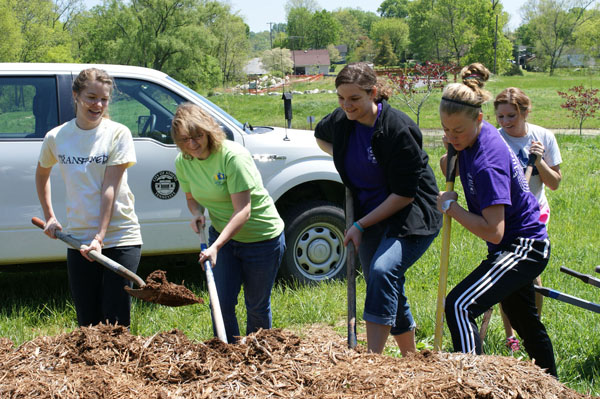 A group of Tennessee Wesleyan College students are getting down and dirty with their studies. Education majors taking ED 110, a service-learning designated course, and Education Angels, a service organization for education majors, partnered to help with spring maintenance at the Athens City Park wetlands area on Thursday, April 25.
One of the service-learning options for the ED 110 students was to work with Shawn Lindsey, public works director for the city of Athens, to begin the development of lesson plans and supplemental materials that will be available to teachers and others who may want to know about specific aspects of the wetlands.
Full Story
---
Students, faculty and staff honored at Honors Convocation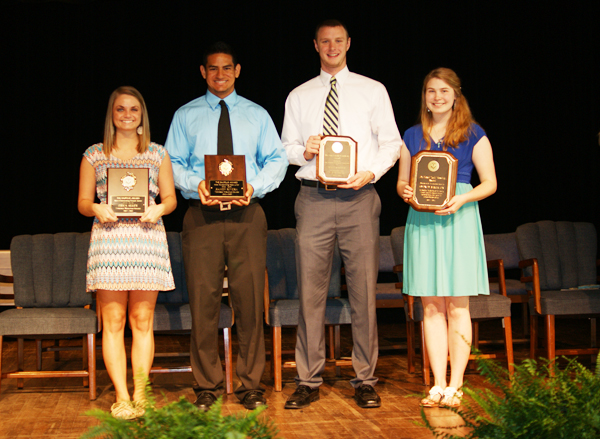 Tennessee Wesleyan College recently celebrated the 2012-2013 academic year. Students, faculty and staff gathered in Townsend Memorial Hall to celebrate academic achievement, hard work and dedication. President Harley Knowles and TWC faculty and staff members presented more than 100 awards recognizing individuals on campus who have exceeded expectations and excelled in their work at the college.
Full Story
---
TWC wins 2013 AAC Baseball Tournament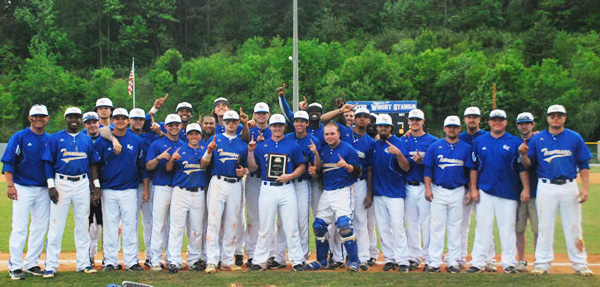 Top-seeded Tennessee Wesleyan didn't take the easy route but the result was the same as the Bulldogs won the 2013 Appalachian Athletic Conference Baseball Tournament, defeating No. 7 seed Virginia Intermont 10-1 in the championship game on Friday.Tennessee Wesleyan (43-16 overall) has now won seven AAC Tournaments in a row.
Full Story
---
TWC Hosts the 2013 Justin Lucas FORZA Tournament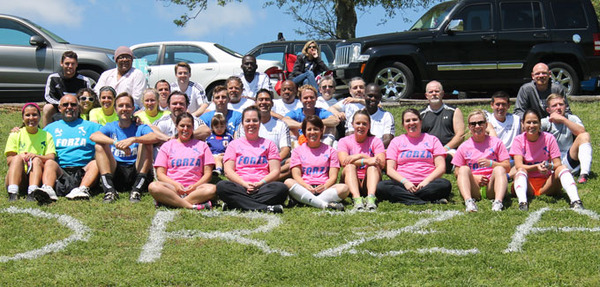 The tournament was held on April 20th and was a resounding success. This year saw twenty four men's and woman's teams enter the tournament. The weather was perfect and all the teams enjoyed a great day of soccer and friendship.

Full Story
---
TWC's Annual Bulldog Classic raises funds for student conference trip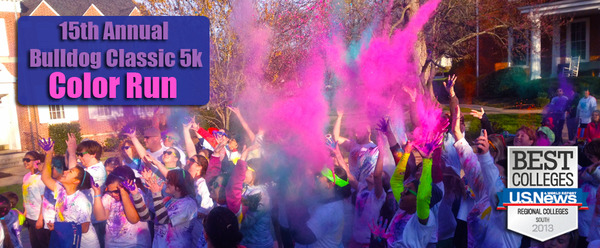 Saturday, April 6, Tennessee Wesleyan College held its 15th Annual 5k Race, the "Bulldog Classic." This year's race featured a 1-mile Color Run, which was sponsored by the 4-H UT Extension McMinn County Office and featured runners being showered with color powder at each 1/4 mile mark. Doubling the usual number of participants, 54 runners and 71 participants came out to the TWC campus to support the college's Exercise and Sports Sciences Department.
"This event is coordinated each year by the students and all proceeds benefit the department," said Stephanie Huskey, TWC assistant professor of exercise and sports sciences department. "Funds raised from past Bulldog Classics have funded technology purchases for classrooms, sports equipment, and trips for Exercise Science students to attend conferences."
---
Save the Date
---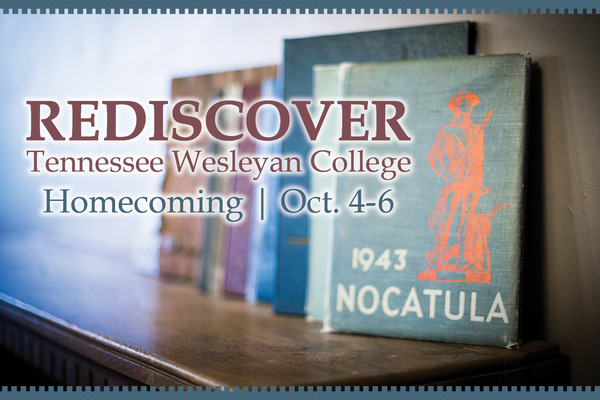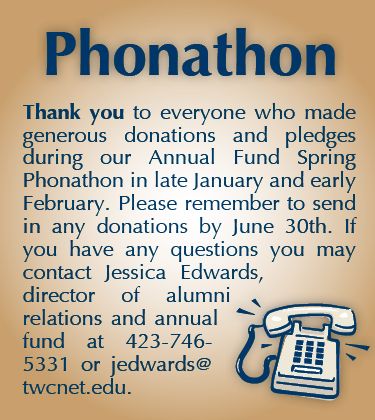 ---
Academics
---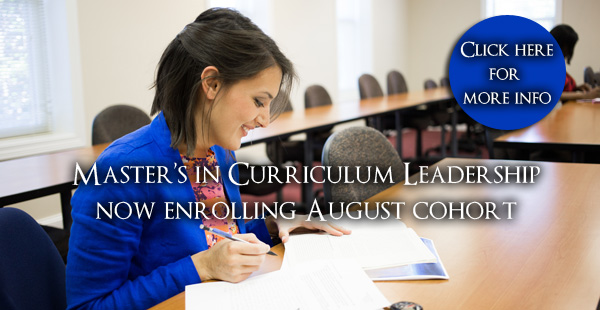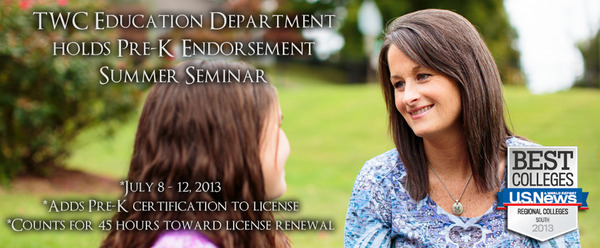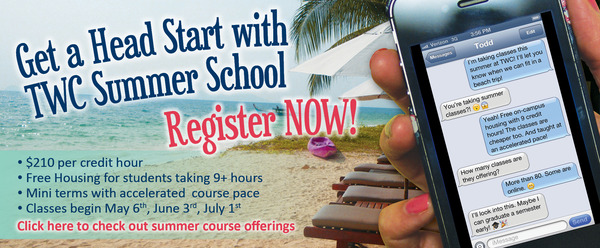 ---
Alumni Updates
---
Nicole (Gagel) Buckmaster '12, married Nathan Buckmaster were March 7, 2013. Their first child, Elijah Buckmaster, was born March 25, 2013.

Nate Davis '01, released his second album titled "The Real Life Mixtape Vol. 1" on April 9, 2013. It's available as a free download at www.zerodoubtmusic.com

Alexander Coleman '11, married Jordan Lansdell on May 11, 2013.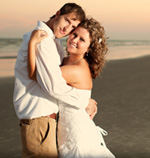 Garrett Casson '11 and Ciara Casson '12, were married on October 6, 2012 in Myrtle Beach, South Carolina. They are both employed at Loudon High School in Loudon, Tennessee.




Jason Hitt '07 and Bendi Hitt '11, will be married on June 15, 2013.

Jackie Martin '03, and husband Jeremi welcomed a son, Walker Reynolds Martin, on July 2, 2011. Walker is the brother of Annabeth, 5-years-old.

Stephen J. Taylor '76, retired from the professional service of the Boy Scouts of America after 36 years and having served in local council CEO positions in Louisiana, South Carolina, and Illinois. Since this retirement, Taylor was selected as Executive Director of DayOne Network in Geneva, Illinois. DayOne provides assessment, advocacy, and case coordination services for 3,600+ people with disabilities in Kane and Kendall Counties through a 52 person professional staff.

Cynthia K. Taylor '76, serves as Head Librarian for Conant High School in Hoffman Estates, Illinois. Recently she earned a Master's in Educational Leadership from Concordia University Chicago, her third Master's degree. She was also honored with a "Those Who Excel" award from the Illinois State Board of Education in ceremonies at Bloomington, Illinois, fulfilled the requirements for a "Type 75" leadership certificate, and re-certified as a National Board Certified Teacher.
---
Bulldog Bytes Mailing List Notice
---
Tennessee Wesleyan College recently updated its alumni mailing list to send out its Bulldog Bytes newsletter to all applicable alumni and friends of the college. If you no longer wish to receive the newsletter, please reply to this message with "Unsubscribe" in the subject line or simply click on the "Unsubscribe" link at the bottom of this email.


Tennessee Wesleyan College | 204 E. College Street | Athens, TN 37303