---
Tennessee Wesleyan achieves record enrollment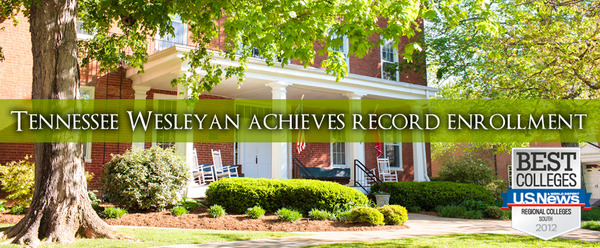 On campus, online and on time, 1,116 Tennessee Wesleyan students have shown up this fall semester to help the 155 year-old private liberal arts college reach a record enrollment number.
"It's exciting that in what many perceive to be a down economy, we can set a new record enrollment," said Stan Harrison, TWC vice president of enrollment services.
Much of the college's recent enrollment growth can be attributed to the addition of new programs implemented and promoted throughout the summer leading up to the fall 2012 semester.
"Essentially what we would consider to be our traditional programs, our Athens day full-time students, remain rather constant," said Harrison, who has watched Tennessee Wesleyan thrive during the 30 years he's been employed at the institution.
"The primary growth this semester was seen in our Management Excellence (ME) program with our evening students and the starting of the new online RN to BSN as well as the college's first graduate program, a Master of Science in Curriculum Leadership. All of those students, along with the college's part-time students, are what are ultimately responsible for reaching that record number in enrollment."
---
Tennessee Wesleyan scholarship to honor donor's father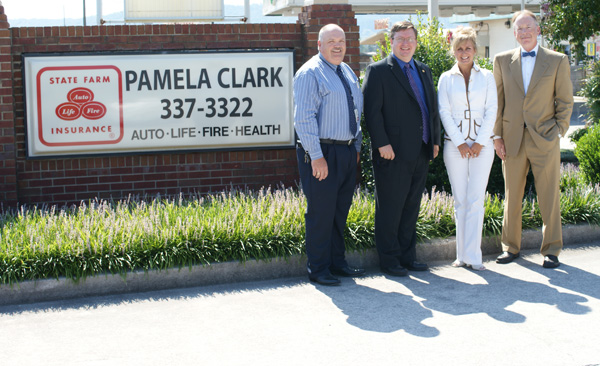 May 2013 one Sweetwater High School student will receive scholarship funding for Tennessee Wesleyan College thanks to the generous donation of Pamela Clark of State Farm Insurance Agency in Sweetwater, Tenn. The Goldie Barefield Annual Scholarship will honor Clark's late father, Goldman "Goldie" Barefield, a native of Etowah who served in the U.S. Army National Guard.
"I want to honor my father's legacy with this scholarship," said Clark, who graduated from Tennessee Wesleyan in 1988 with a bachelor's in business management and accounting. "Although my father didn't have the opportunity to pursue an education of his own, he always encouraged and supported my sisters and I to complete our college degrees."
---
Meet the Bulldogs: TWC invites community to meet college athletes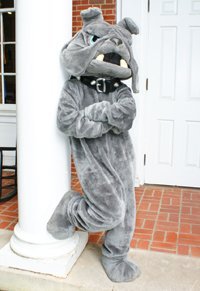 Food, fun activities, a meet and greet with the Tennessee Wesleyan College Bulldogs and special entertainment provided by the TWC cheerleading and dance teams will be free to the public September 13 when TWC hosts its first Meet the Bulldogs athletic event. Held from 5:30 p.m. to 7:00 p.m. on Wesley Commons Lawn off of Green Street, Meet the Bulldogs will offer the community a rare opportunity to visit with all 17 2012-2013 TWC athletic teams as well as the college's cheerleading and dance teams.
"We are hosting this event to give the community a chance to interact with our student athletes and coaching staff," said Donny Mayfield, TWC director of athletics.
---
Save the Date
---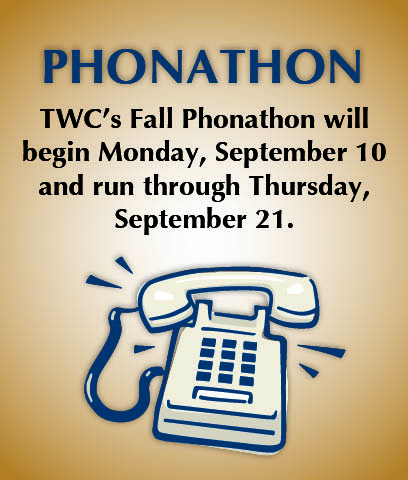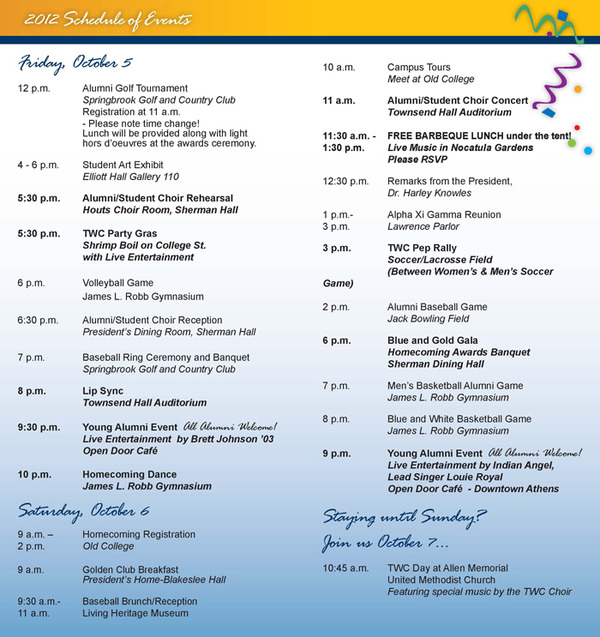 ---
Alumni Updates
---
Cathy Adderhold '70, was featured as an exceptional educator in the Knoxville News Sentinel on August 21. Adderhold has taught for 30 years and currently teaches fifth grade social studies at Alcoa Middle School where she has taught at for more than a decade.

Laura Hopper Fleenor '94, completed United States Air Force Basic Military Training at Lackland AFB, Texas in April 2012. She then completed Security Forces Technical School Training also at Lackland AFB and graduated as a Distinguished Graduate August 6, 2012. Throughout her time at Basic Training and Tech School she served as an Airman Leader. She is currently serving in the SC Air National Guard at McEntire Joint National Guard Base and continues to teach special education at Alice Drive Elementary School in Sumter, SC.
Dustin Long '01, has completed his Ph.D. in Biostatistics from the University of North Carolina in Chapel Hill and is now an assistant professor of Biostatistics at West Virginia University. He resides in
Morgantown, WV with his wife
Leann Hamblen Long '04, who is working toward her doctorate in Biostatistics as well, and their son Charlie.
---
Special Requests
---
Homecoming 2012 T-Shirts
The third annual TWC Homecoming T-shirt contest is underway. Advertising began August 28, 2012 and students are busy working on their designs. As in the two previous contests, the student that created the winning design will be awarded a check for $100. After the winner and his/her design is recognized, the design will be rushed to the printers so that the shirts will be here in time for Homecoming. TWC is committed to letting its students design the official Homecoming T-shirt every year. Please show your support for TWC by purchasing a Homecoming T-shirt and wearing it proudly during Homecoming. Shirts will be on sale Friday, October 5 and Saturday, October 6.
Burkett Witt Book
Dr. Dick Pelley is writing a book about Burkett Witt. Dr. Pelley requests that any alumni who would like to share stories or anecdotes about Burkett Witt please submit no more than 100 words to him at pelpsych@comcast.net or Jessica Edwards at jedwards@twcnet.edu. Pictures are also welcome.
TWC Baseball Exhibit
This October the McMinn County Living Heritage Museum will be hosting a Tennessee Wesleyan College Baseball exhibit to honor the college's baseball history and celebrate this year's NAIA World Series Championship win. If you would like to loan any memorabilia or share stories for the exhibit, mail or drop off the items at the Living Heritage Museum by Sept. 14. If you have any questions please contact Amy Blackburn, the museum's executive director, at ablackburn@livingheritagemuseum.com.
---
Travel Abroad Opportunity
---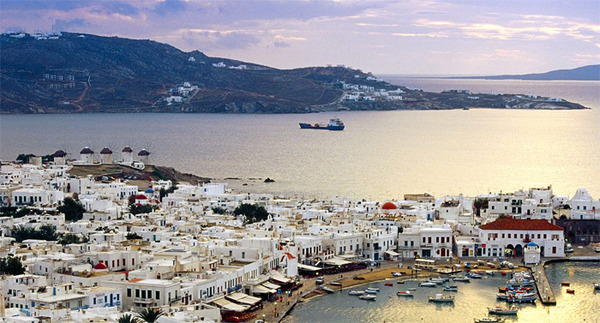 Ever dreamed about seeing the Roman coliseum, throwing a coin into the Trevi fountain or seeing the Sistine Chapel with your own eyes? Ever wanted to visit the ancient ruins of Pompeii or to look out over Naples bay from the top of Mt. Vesuvius? Ever wished you could walk the same streets that St. Paul walked when preaching to the Athenians, or sitting in the amphitheater in Ephesus where he spoke to the citizens? Ever had a cruise to the Greek islands of Mykonos, Patmos or Santorini on your 'bucket list' of places to visit?

Well, here's your opportunity! Chris Dover, TWC chaplain, is planning a 13-day tour of all of these places (and more!) May 15 – 27, 2013. This tour begins in Rome, travelling to the historic sites in Florence, Mt. Vesuvius, Sorrento, Pompeii, Delphi and Athens, before concluding with a 3-day cruise, with ports of call in Mykonos, Kusadasi (Ephesus), Patmos, Rhodes and Santorini.
This trip is open to everyone (faculty, staff, students, alumni, community members, etc.) and the current price is $4047 for students and $4457 for adults. This all-inclusive price includes everything (airfare, lodging, buses, cruise ship fees, tour director and breakfasts). The only expenses not covered are five dinners, your lunches, souvenirs, tips and cruise ship excursions.

For more information, please contact Chris Dover at 804-241-1956 or at cdover@twcnet.edu. Informational meetings will be held on Friday, September 7 and Tuesday, September 11 at noon in the Sullins Board Room in Sherman Hall. You can see complete trip details by visiting the tour website at www.efcollegestudytours.com and typing in the tour number (1198670). Hope you can join us for this trip of a lifetime!


Tennessee Wesleyan College | 204 E. College Street | Athens, TN 37303