learn, serve, lead...and believe

---
Model search for TWC Fashion Show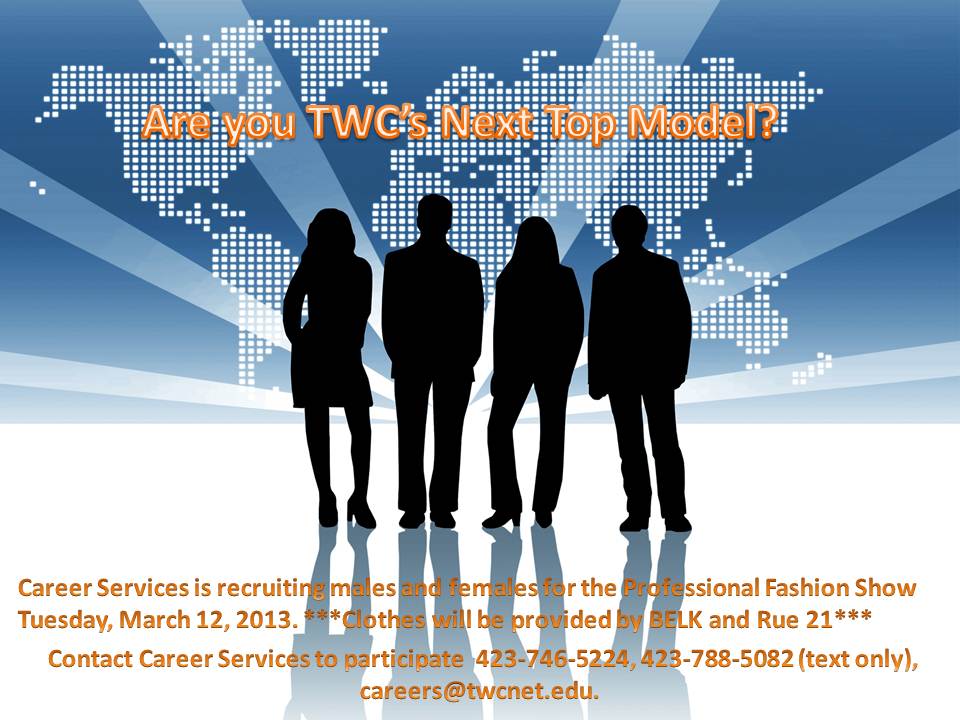 ---
Convos Schedule for Spring 2013
The first convo of the semester is one that will be presented by your peers! Students who attended the alternative fall break trip to Heifer International will be discussing their experiences Thursday, January 17th at 11am in Glenn Lowe. Don't miss it!
Full convo schedules can be found outside of Kerrie Lynn's office in the Student Activities Center.

---
Parking Info for Students, Faculty, & Staff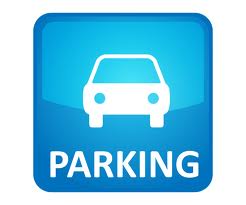 If you have not already done so, please update your parking information through your myPortal account
if you have a new or replacement vehicle since the end of the fall semester, or if one of your vehicles has been assigned a new tag number
.
If there are no changes to report, please do not send an update through myPortal
.
If you have any questions, please contact the Student Life Office at 423.746.5216.
---
Need Money?

---
Reminders from the Registrar's Office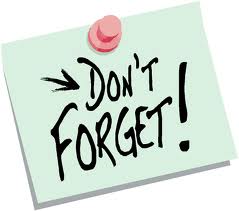 May 2013 Graduates – if you have not submitted an intent to graduate form you must do so as soon as possible!
Grad Finale for Athens Campus Tuesday, March 12 from 1:00 – 6:00 p.m.
Grad Finale for Knoxville Campus – Thursday, March 14 from 1:00 – 6:00 p.m.
Last Day to Add Classes – Tuesday, January 15
Last Day to Drop with a W – Friday, March 1
---
START YOUR FAFSA!

Complete 2013-14 FAFSA now using estimated income. DO NOT WAIT!! If you need assistance, see Bobbie Pennington in the Financial Aid Office.

---
Become an Ambassador!

On Campus* Be an Ambassador! Students are an integral part of our recruiting efforts - who better to recruit folks to TWC than the ones who chose to attend themselves! The Office of Admissions is currently recruiting for Ambassadors to give campus tours and meet with prospective students and their families. Applications are available on a rolling basis in Brammer House.
Contact Kara Phillips at 746-5285 or kfox@twcnet.edu
---
Scan Here for CS Workshop Info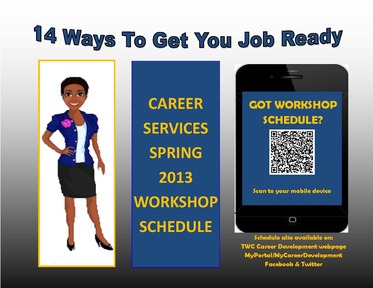 ---
SAVE THE DATE 3.23.13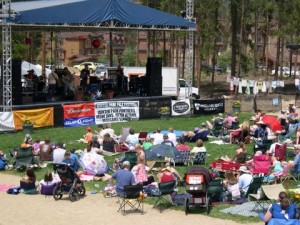 The first annual
Spring Fling
is coming to TWC on Saturday, March 23rd from 2-10pm! The Student Activities Board is sponsoring a day packed full of fun including 4 different bands, food, giveaways, inflatable games, and more! You do NOT want to miss this!
For more information, follow TWC Student Life on Twitter @TWC_SAB or find us on Facebook.
---
Upcoming Conference

The Community Conference on Women and Health will be held at TWC on April 13th, 9-3 p.m. For additional information, please contact: Lori Waite, Linda Garza, Betty Ruleman, or Kerry Towler.
---
News from Merner Pfeiffer Library

Library Website http://library.twcnet.edu
January 9, 2013
New Discovery service: One search to find it all! You'll see a new search box on the website for searching multiple library resources - books, articles, reference books, images - at once. We're still making adjustments, so give it a try and let us know what you think.
Library Hours: This week we close at 9 pm Wednesday and Thursday nights. We are open this Sunday and our midnight hours begin again next Monday, January 14. We'll be closed January 20 and 21 for the Martin Luther King, Jr. holiday. See complete hours below.
New Books Shelf: This feature on our website lists a few of the new books to be found. Stop in to see the rest and check some out.
Library café and browsing collection: Cozy couches and coffee, tea, and hot chocolate for your between-class and late night studying!
Using the library from off campus? Log in with your last name and your 13 digit barcode found on your TWC ID card.
Find us on Facebook and Twitter
Phone: 423-746-5250
Email: library@twcnet.edu
Hours: Monday through Thursday, 8:00 am to midnight
Friday 8:00 am to 5:00 pm
Sunday 2:00 pm to 8:00 pm
---
Scholarship Opportunity

The 2013 GBHEM Scholarship application is OPEN! Check out the website below to begin your application now for all United Methodist students!
Website: www.gbhem.org/scholarshipapplication
Deadline: March 5, 2013- midnight
---
Prayer Needed?

The TWC Community Prayer Box is located in the SAC near the student mailboxes. Please feel free to submit your requests, no matter how large or small. You can be assured that a Student Life staff member will pray for your requests.
---
A trip to Spain in May 2014? Alright!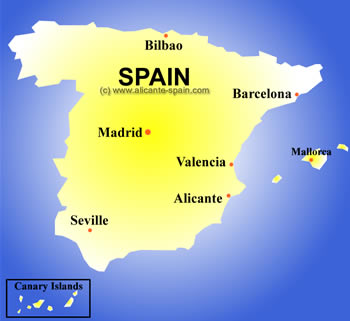 If you would like to learn more about this opportunity, please contact Julie Jack.
Julie's email is jjack@twcnet.edu
---