---
Keep the momentum rolling!
---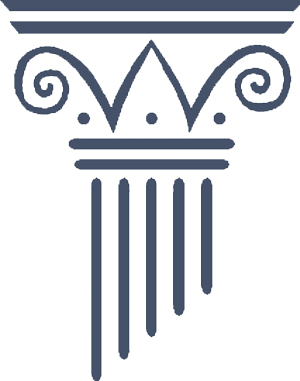 Great news! We have reached 100 percent of our matching challenge goal! Thanks to an anonymous alumni donor, any donation to the general scholarship fund through March 31, 2013 was doubled up to an overall amount of $100,000. Tennessee Wesleyan's general scholarship fund provides funding for students who have demonstrated outstanding academic achievement, leadership and abilities or a financial need. Approximately 97 percent of TWC students receive some form of aid, including work study programs and a large variety of scholarships. Thank you for your contributions! Help us keep the momentum rolling by making a donation to the general scholarship fund!


---
Knoxville Reception at Lakeside Tavern
---
Tennessee Wesleyan College held a Knoxville reception at Lakeside Tavern Tuesday, February 26. Local alumni gathered together for an evening of fellowship, food and fun. President Harley Knowles spoke to the alumni about TWC today and what the college has planned for the future.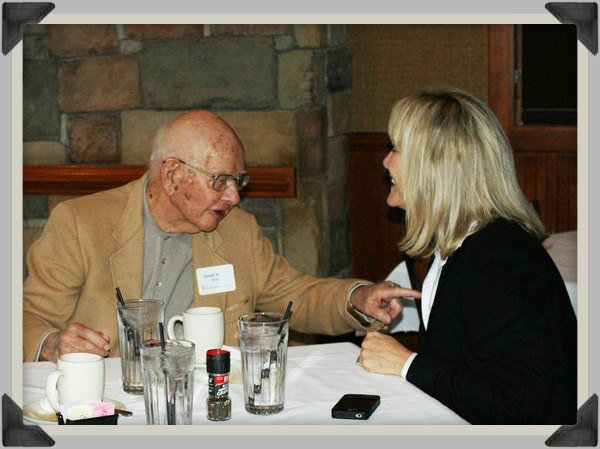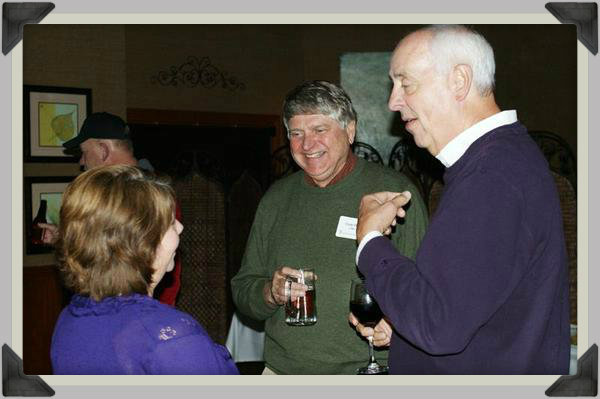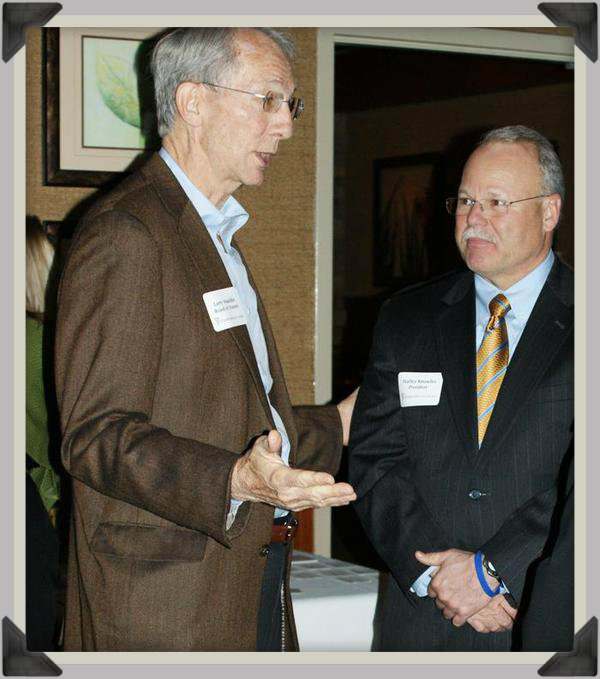 ---
News
---
Tennessee Wesleyan hosts first Spring Fling concert series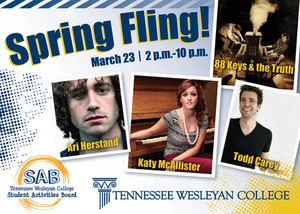 This March Tennessee Wesleyan College is hosting its first Spring Fling, an annual spring semester concert series that will be open and free to the community. 88 Keys & The Truth, Ari Herstand, Katy McAllister and Todd Carey will be performing Saturday, March 23 from 2 p.m. to 10 p.m. on TWC's Wesley Commons Lawn.
"I am unbelievably excited about Tennessee Wesleyan's first Spring Fling," said Lauren Flores, TWC student activities board chair. "There will be talented musicians, fun activities, delicious food and a guaranteed great time for all who come!"
---
TWC education department to premiere monthly open house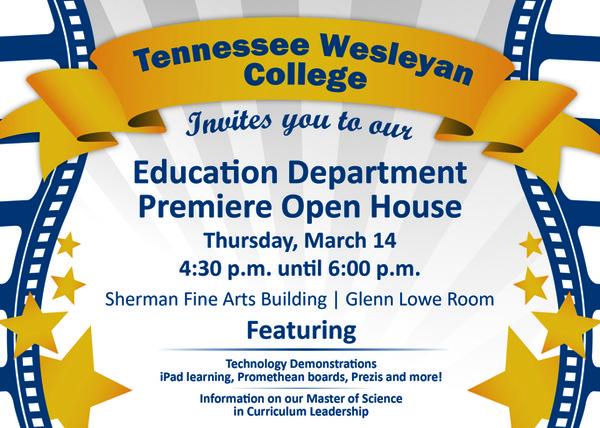 New programs, technology and facilities will be featured at the premiere of Tennessee Wesleyan College's Department of Education Monthly Open House. Premiering March 14 in Sherman Hall from 4:30 p.m. to 6 p.m., TWC's education department's new monthly open house series will provide information to the community about the current changes affecting Tennessee education as well as offer an overview of its newly developed Master of Science in Curriculum Leadership, a program that produces academic leaders that meet the ever-changing needs of education in Tennessee.
"Tennessee's educational system is experiencing a tremendous amount of change and the monthly TWC Open House events will provide opportunities for our students and the community to learn about all aspects of these changes," said Dr. Nancy Gregg, TWC assistant professor of education and psychology and coordinator of the Master of Science in Curriculum Leadership program.
---
TWC offers summer term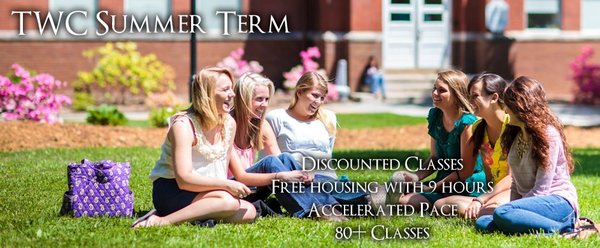 While most colleges and universities provide summer classes for their students, Tennessee Wesleyan College is offering more than just a science lab and a composition class. With more than 80 classes being taught in the classroom and online, TWC is expanding its summer programs to serve not only its own students but also students from other institutions who are interested in taking discounted summer courses to catch up or get ahead in their degree.
TWC's summer term offers all students the opportunity to take discounted courses for $210 per credit hour with added bonuses such as accelerated course paces and free housing for students taking at least nine hours. Start dates for each of TWC's mini-terms are May 6, June 3 and July 1 with the full summer session beginning May 6.
"Summer school at TWC offers our current students and students from our sister institutions the opportunity to get additional courses completed in a vibrant, yet relaxed atmosphere," said Dr. Suzanne Hine, TWC vice president of academic affairs.
---
TWC education department holds Pre-K semniar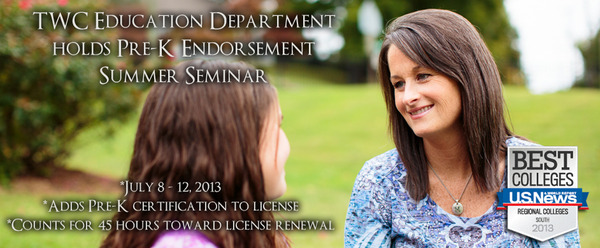 Tennessee Wesleyan College's Education Department is holding a Pre-K Summer Seminar for all licensed teachers that wish to add the PK-3 endorsement to their existing license. The seminar is a 5-day intensive training program that will be hosted at TWC from July 8 to 12, 2013 and will prepare teachers for early childhood certification. The classroom time will also count for 45 hours of license renewal credit for any teachers needing to renew their existing license.
All teachers certified in K-8, K-6, K-3, 1-8, or 1-9 may attend. The seminar will include fun and fellowship. If you have any questions, please contact Dr. Patti Jones at pjones@twcnet.edu.
Registration Form
---
Athletics
---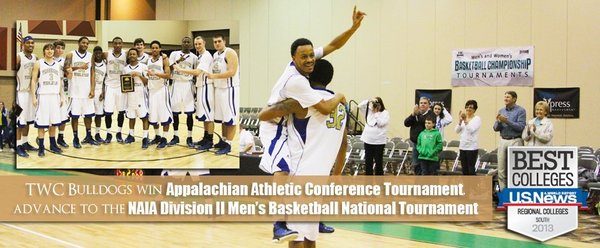 The TWC Bulldogs won the Appalachian Athletic Conference Tournament and will advance to the NAIA Division II Men's Basketball National Tournament.
---
Save the Date
---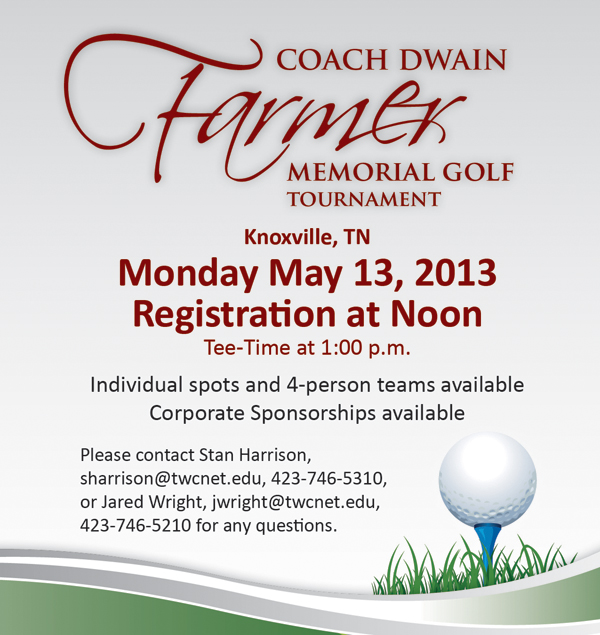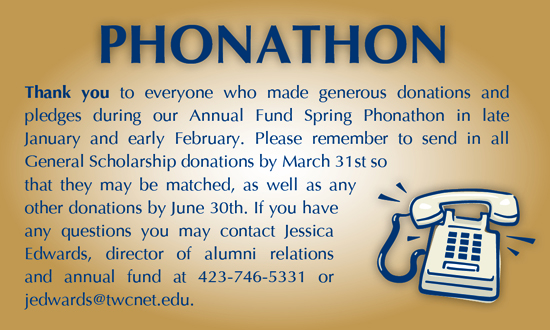 ---
Academics
---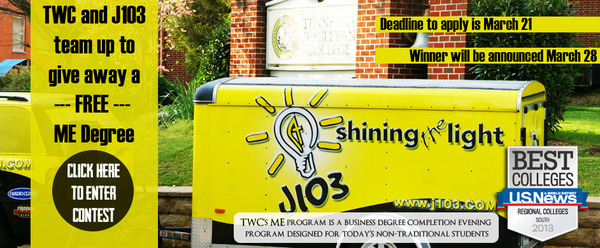 ---
Alumni Updates
---

Betty Barnett '53, has competed in the Senior Olympics for 20 years. She has medaled many times and this past summer she traveled to Williamson County, Tenn. to compete in the state competition. Not only did Betty medal in seven events, but she set the Senior Olympic State Record for the triple jump where she jumped 9 feet 3 inches.

Ray Hatfield '70, retired May 2012. He was a Warden with the Tennessee Department of Correction. He enjoys fishing and his two grandsons Jesse, 11 and Mason, 8.

---
Travel Abroad Opportunity
---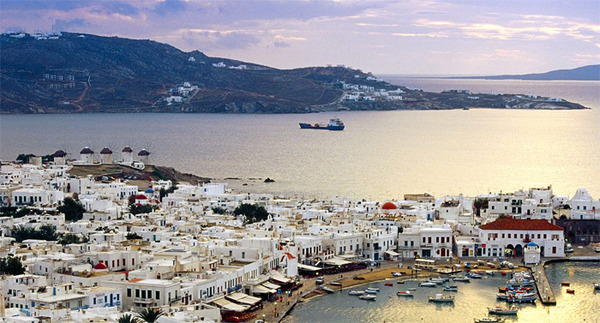 Ever dreamed about seeing the Roman coliseum, throwing a coin into the Trevi fountain or seeing the Sistine Chapel with your own eyes? Ever wanted to visit the ancient ruins of Pompeii or to look out over Naples bay from the top of Mt. Vesuvius? Ever wished you could walk the same streets that St. Paul walked when preaching to the Athenians, or sitting in the amphitheater in Ephesus where he spoke to the citizens? Ever had a cruise to the Greek islands of Mykonos, Patmos or Santorini on your 'bucket list' of places to visit?

Well, here's your opportunity! Chris Dover, TWC chaplain, is planning a 13-day tour of all of these places (and more!) May 15 – 27, 2013. This tour begins in Rome, travelling to the historic sites in Florence, Mt. Vesuvius, Sorrento, Pompeii, Delphi and Athens, before concluding with a 3-day cruise, with ports of call in Mykonos, Kusadasi (Ephesus), Patmos, Rhodes and Santorini.
This trip is open to everyone (faculty, staff, students, alumni, community members, etc.) and the current price is $4047 for students and $4457 for adults. This all-inclusive price includes everything (airfare, lodging, buses, cruise ship fees, tour director and breakfasts). The only expenses not covered are five dinners, your lunches, souvenirs, tips and cruise ship excursions.

For more information, please contact Chris Dover at 804-241-1956 or at cdover@twcnet.edu. Informational meetings will be held on Friday, September 7 and Tuesday, September 11 at noon in the Sullins Board Room in Sherman Hall. You can see complete trip details by visiting the tour website at www.efcollegestudytours.com and typing in the tour number (1198670). Hope you can join us for this trip of a lifetime!


Tennessee Wesleyan College | 204 E. College Street | Athens, TN 37303