learn, serve, lead...and believe

The Annual Trick or Treat with TWC community event will be held on Tuesday, October 29th from 7-9 p.m. on Wesley Commons lawn. If you would like to have a table at the event, please email jbaldwin@twcnet.edu by Friday, Oct. 25th.
Remember to make an appointment with a staff member in the Center for Servant Leadership to go over your Service Portfolio. During this meeting, we will help make sure you know exactly what you'll need to do to turn it in by Grad Finale in your senior year. Please contact Mandie (mthacker@twcnet.edu) or Beth (bburnette@twcnet.edu) to set up an appointment today! This appointment will need to take place ASAP, so contact us soon!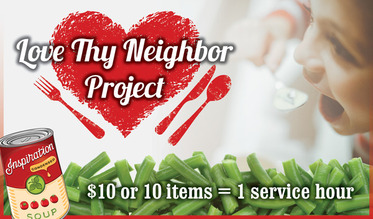 The Education Angels and the Center for Servant Leadership are still accepting donations for the Back Sacks Program. The Back Sacks Program helps provide weekend meals to local high school students who are not able to obtain food on weekends. For $10 or 10 food items (off of our list) you can help feed one student for two weekends. Please help this effort in eliminating hunger in the local community.
Also, the Love Thy Neighbor Project is developing its Food Bank on campus. This food bank will provide assistance to students on campus and provide food boxes to impoverished individuals throughout the community. If you have an interest in helping eliminate hunger then please contact Matt Harper at mcharper@twcnet.edu to learn more about this program and how you can make a difference. Also follow us on twitter @FoodBankTWC.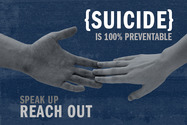 Saturday, November 9th from 10 a.m. - 12 p.m. on Wesley Commons Lawn will be a walk for suicide awareness. More details will be coming, but please mark your calendars.

WHO: TWC Students, Faculty, and Staff
-- Nursing students along with students from any major
are invited to participate!
WHERE: Ciudad Quesada, Costa Rica
WHEN: Saturday, March 1st through
Saturday, March 8th, 2014
COST: $1400
** Deposit of $650 due by December 1st
** Balance due by February 1st
-- includes airfare, lodging, meals, transportation and insurance
PLUS some fun activities!