---
Keep the momentum rolling!
---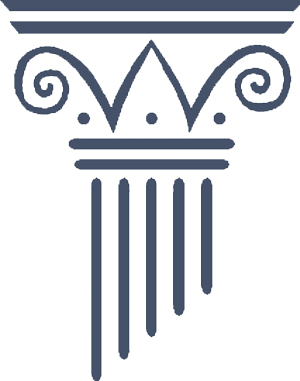 Please help us finish this record setting financial year at Tennessee Wesleyan! Currently, 11 percent of our alumni have contributed to the college through the Raising the Arches Campaign. Last year, 10.17 percent of alumni gave throughout the whole fiscal year. Thanks to many of you, we have surpassed last year's goal and are looking to take it to a record setting percentage. Currently, we are at 77 percent of our annual fund goal at the college, with $630,842 having been raised in cash and pledges. Thank you for your contributions! Help us reach a record breaking year by making a donation to Tennessee Wesleyan College!

---

---
News
---
TWC athletics, student win AAC awards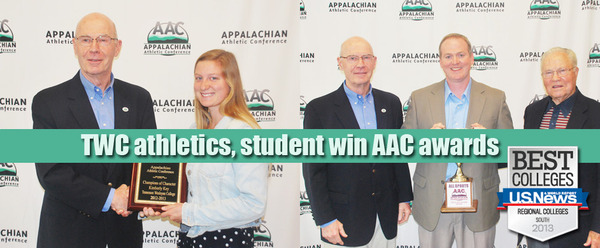 For the second year in a row, Tennessee Wesleyan College has been awarded the Duard Walker All-Sports Trophy, being honored for having the most successful Appalachian Athletic Conference athletics program of the year.
"Winning the Duard Walker All-Sports Trophy two years in a row was great accomplishment for TWC athletics," said Donny Mayfield, TWC director of athletics. "This trophy is a reflection of the hard work and dedication our student athletes and coaches put into their respective sports to maintain a competitive edge within our conference."
---
TWC baseball champions inducted into Tennessee Sports Hall of Fame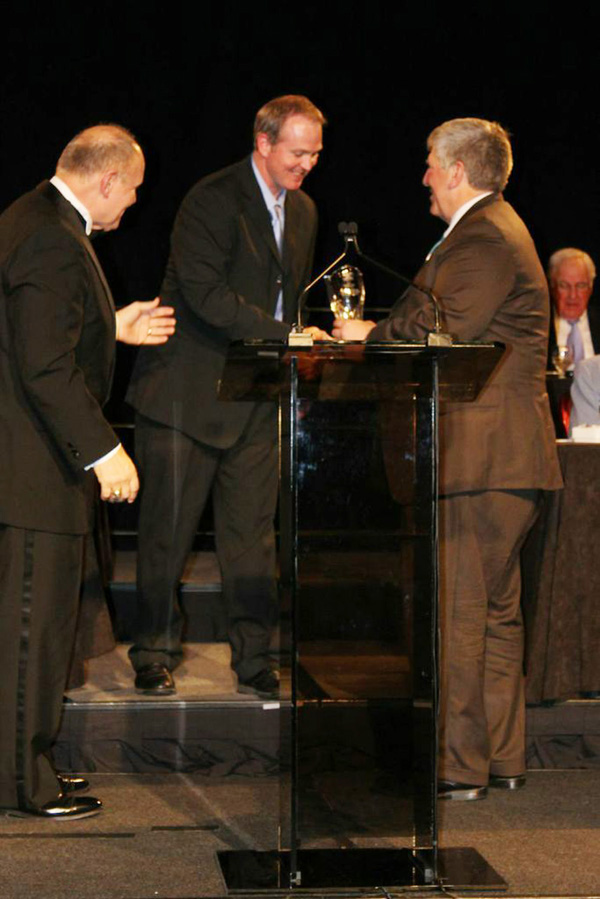 The 2012 Tennessee Wesleyan College NAIA Baseball World Series Champions were recently inducted as the 2013 Male Amateur Team of the Year into the Tennessee Sports Hall of Fame. Winning the NAIA World Series in 2012, it was the TWC's men's baseball team's third consecutive appearance at the NAIA World Series, and first ever National Championship for the college.
"Our baseball team being selected by the Tennessee Sports Hall of Fame as the 2013 Male Amateur Team of the Year was a tremendous honor and final accolade to be bestowed on our national championship season," said Donny Mayfield, TWC director of athletics.
---
TWC cheerleading camp open to community children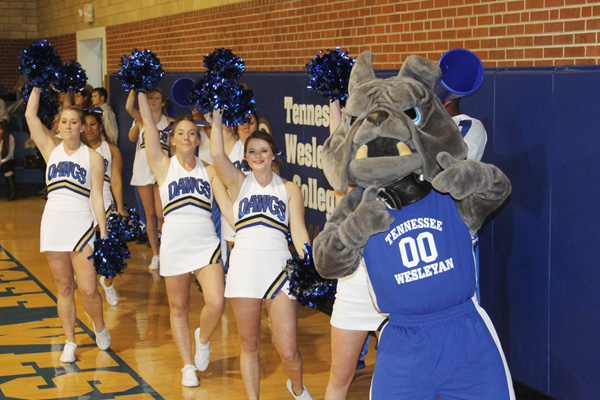 This June Tennessee Wesleyan College will be offering a cheerleading camp that will be open to community children from the pre-kindergarten age to the eighth grade level. The camp will run 9 a.m. to 12 p.m. from June 17 to 21 and will be instructed by the men and women of the TWC 2013-14 cheerleading squad. The cost is $75 per child or $125 for two children. The registration deadline is June 10.
"This is the second year we've offered this," said Jessica Edwards, TWC head cheerleading coach. "Last year's cheerleading squad wanted to offer a service to the community, to mentor young cheerleaders who are aspiring to continue their cheer careers throughout their college educations. The 2013-14 squad wanted to continue this mentorship this year."
---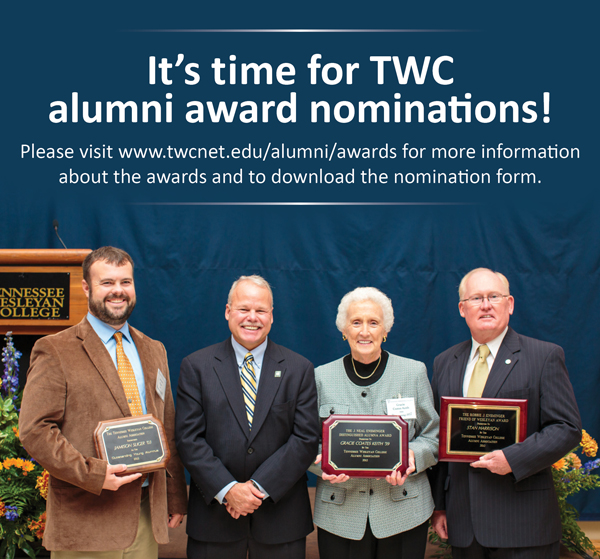 Nominations are being sought for Tennessee Wesleyan College alumni awards. The honors will be presented during the school's Homecoming Weekend in October. TWC alumni can make nominations in writing for the school's J. Neal Ensminger Distinguished Alumnus Award, Outstanding Young Alumnus Award, and Robbie J. Ensminger Friend of Wesleyan Award.

The J. Neal Ensminger Award is named for one of TWC's most distinguished alumni, a longtime editor of The Daily Post-Athenian. The recipient is chosen based on his or her achievements professionally and through community and church service.

The Outstanding Young Alumnus Award is presented based on the same guidelines as the Ensminger Award, with the exception that the nominee must have graduated from the college within the last 15 years.

The Robbie J. Ensminger Friend of Wesleyan Award was established in 1987 to recognize those who have given their time, talent, and resources to aid the college.

Lists of previous award winners are available at www.twcnet.edu/alumni/awards. The deadline for nominations is Friday, June 21.

Nominations must be submitted in writing along with the nomination form, which can be downloaded from the alumni webpage. The letters and form should indicate the nominee's accomplishments and why you feel this person is deserving of the award.

Nominations can be emailed to alumni@twcnet.edu with the subject "Alumni Award Nominations" or sent by mail to:

Tennessee Wesleyan College
Office of Alumni Relations
Attn.: Greg Moses, Awards Committee Chair
204 E. College Street
Athens, TN 37303

No individuals will be considered for induction unless they have been formally nominated in writing and submitted to the Alumni Relations Office.

Winners will be honored during the school's Alumni Banquet on Saturday, Oct. 5.
For more information, contact TWC Alumni Relations Director Jessica Edwards at 746-5331 or jedwards@twcnet.edu.
You can also visit www.twcnet.edu/alumni/awards to learn more.
---
Save the Date
---


Tennessee Wesleyan College | 204 E. College Street | Athens, TN 37303