---
Keep the momentum rolling!
---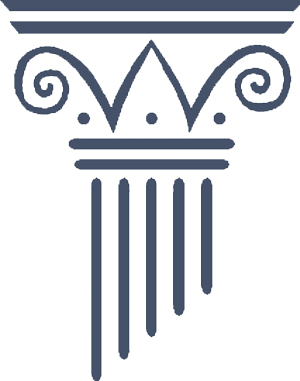 You could be a part of a record setting financial year at Tennessee Wesleyan! Currently, 10 percent of our alumni have contributed to the college through the Raising the Arches Campaign. Last year, 10.17 percent of alumni gave throughout the whole fiscal year. With your help and with just over two months to go, we can surpass last year's alumni giving percentage. Currently, we are at 72 percent of our annual fund goal at the college, with $592,375 having been raised in cash and pledges. Thank you for your contributions!
Help us reach a record breaking year
by making a donation to Tennessee Wesleyan College!


---
TWC baseball reception celebrates facility renovations
---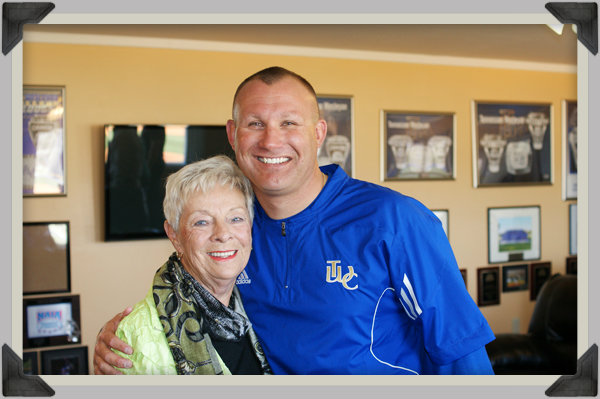 Tennessee Wesleyan College held a baseball reception on Saturday, April 6 for donors who have contributed to the college's baseball team with donations and field renovations throughout the past year.

Recent renovations to the college's baseball facilities include adding a covered practice hitting facility and a new windscreen for the outfield fence, as well as a renovated clubhouse which is where the coaches' offices and a lounge area are located. The clubhouse renovation includes new carpet, paint, and furniture for the lounge. The college's locker room also received a fresh coat of paint.

"This reception was all about fellowship and celebration," said Donny Mayfield, TWC director of athletics.

The early afternoon gathering brought TWC donors and friends of the college together to take a look at all that had been accomplished during the past year.

"I am continuously impressed with the beauty that Tennessee Wesleyan's campus holds," said Regenia Mayfield, a TWC alumna who has always shown tremendous support for TWC and its athletics department.

"Winning the national championship has gotten people interested in TWC baseball and athletics. I want everyone to know that Tennessee Wesleyan is an exceptional school with a thriving academic environment and state-of-the art facilities. Those who can contribute to that environment should and I couldn't be more proud of those who show Wesleyan continued support."

---
News
---
Tennessee Wesleyan students travel to Costa Rica for spring break mission trip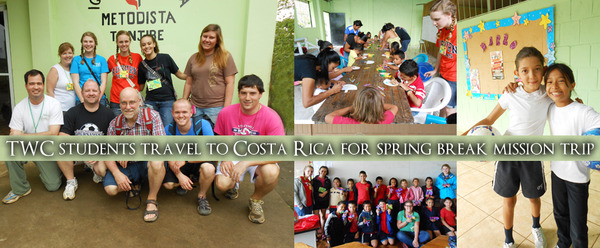 For a group of Tennessee Wesleyan College students, faculty and staff members, this year's spring break meant leaving studying and work behind to travel to Costa Rica to perform mission work with missionaries Reverend Marion and Mary Woods at the Centro Rural Methodista Center in Ciudad Quesada. From March 4 to March 10, TWC students Meagen Akins, Alyssa Blackwood, Tara Bugg, Trey Clendenen, Justin Walker, and Sydney Varajon worked alongside TWC's Reverend Dr. Chris Dover, Dr. Nancy Gregg, Dr. Scott Mashburn, and volunteer Duane Gregg.
"This trip provided many opportunities for growth, both personal and spiritual," said Sydney Varajon, a TWC senior with an individualized major in pre-seminary and art. "Throughout the week, we were urged out of our comfort zones to better serve. Each member of the team was able to use their gifts, and many were even surprised to discover new talents they did not know they had.
"Whether it was doing repairs around the camp or teaching Vacation Bible School, we were able to share God's love through fellowship within the community and also with each other."
---
Tennessee Wesleyan Junior organizes Arbor Day tree planting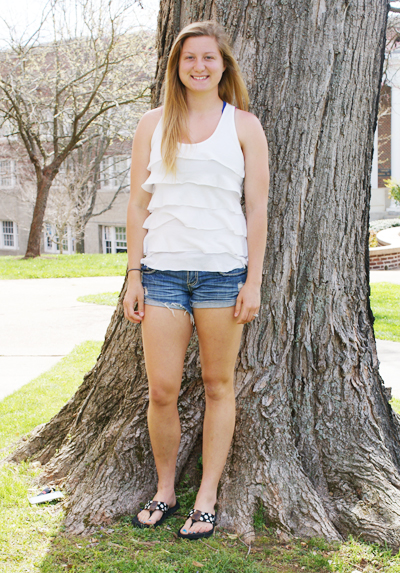 Tennessee Wesleyan College Junior Kimberly Key has organized an Arbor Day tree planting on TWC's campus and hopes that TWC students, faculty and staff, as well as local Athens community members, will gather together on campus on April 24 for the event. A Magnolia tree will be planted behind Durham Hall at 12 p.m.
A nursing major with minors in business and servant leadership, Key has organized the tree-planting as a final project for her servant leadership minor.
"I minored in servant leadership because giving back to my community has always been important to me," said Key, who serves as the service captain for TWC's women's soccer team. "I have had so many opportunities to volunteer and make a difference in my community because of Tennessee Wesleyan's servant leadership program."
---
TWC and J103 give away ME degree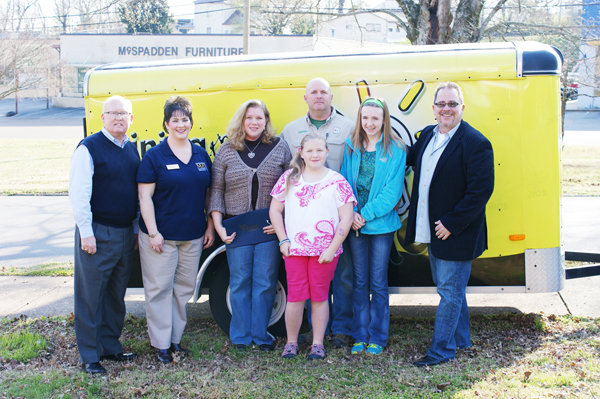 Tennessee Wesleyan College teamed up with J103 and awarded one lucky winner a free TWC ME degree. Dana Jaquish was one of dozens who submitted a 500-word essay to TWC in the hopes of winning a scholarship to the college's Management Excellence Degree Evening Program. Jaquish won the $12,000 tuition credit and will begin her ME classes in the fall. This is the second year TWC and J103 have partnered to give away a ME degree scholarship. Last year's winner Ashlie Pryor will be finishing her degree just as Jaquish will be starting hers.
Four finalists in the TWC/J103 Scholarship Giveaway were each awarded $2,000 ME emphasis scholarships: Sharroan Stewart, Matt Blair, Suzanne Booth, and Tracelene Skillman.
Pictured from left to right: Stan Harrison, TWC vice president for enrollment services; Stefanie West, TWC associate director of enrollment services; Dana Jaquish, scholarship winner; Sean Jaquish, Dana's husband and daughters Caroline Jaquish and Chloe Jaquish; and Clark Thompson, J103 ministry relations director.
---
TWC announces new VP for Enrollment and Communications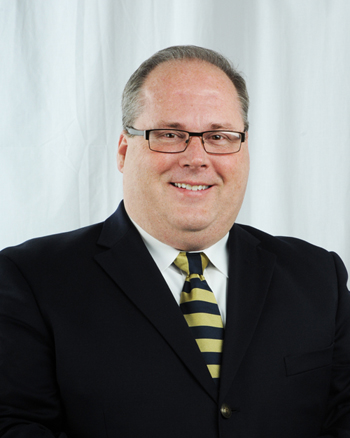 Dr. Jerry Jackson will be joining the Tennessee Wesleyan College staff on June 1 when he fulfills the role of Vice President for Enrollment and Communications. Jackson has served for the last eight years as the Vice President for Enrollment at Union College in Barbourville, Ky., where he has overseen enrollment in the college's undergraduate and graduate programs.
"Dr. Jackson has shown tremendous leadership at Union and I couldn't be more thrilled that he has chosen to join the Tennessee Wesleyan family," said Dr. Harley Knowles, TWC president.

Before his tenure at Union College, Jackson directed his own public relations consulting practice for 12 years and has held various positions on Kentucky's Knox County Board of Education. Jackson has a Bachelor of Arts in English from Union, a Master of Arts in Education from Eastern Kentucky University and a Doctorate in Educational Leadership from the University of the Cumberlands.
Full Story
---
Annual TWC Alumni Soccer Tournament
---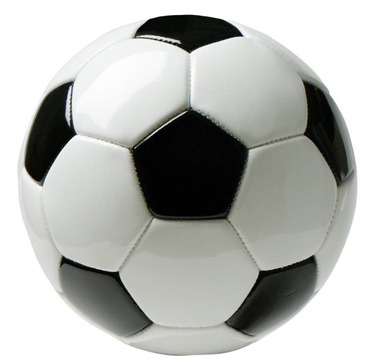 TWC's annual Alumni Soccer Tournament, the Justin Lucas "FORZA" Tournament, will be held on April 20 here on the TWC soccer field.

We have men's and woman's alumni teams as well as current TWC teams and other college teams who come and play. Here is a bit of information about the tournament and Justin Lucas:

The Justin Lucas FORZA soccer tournament is an annual 6-a-side tournament hosted by TWC. It was named after one of the best athletes to ever play at TWC. Justin graduated from TWC in 2003 after a successful collegiate soccer career that saw him pick up such honors as AAC first team all conference, AAC player of the year, AAC tournament MVP, All American, and he captained and led the team to the AAC and region XII tournament championships and first National Tournament appearance in over 20 years. After graduating from TWC Justin went on to play professionally in the USA and New Zealand. Justin was not only a great soccer player he was an amazing person and great friend to everyone who knew him. Sadly Justin passed away three years ago and in remembrance of him TWC holds the annual 6-a-side soccer tournament.

Please contact Martyn Blankley at mblankley@twcnet.edu or 423-453-5691 for more information or to enter a team.

The Alumni Office will host a young alumni event at Jenkins Grille & Market on South Jackson Street after the tournament on Saturday. Heavy hors d'oeuvres will be available beginning at 6:30 p.m. We hope to see you there!
---
Save the Date
---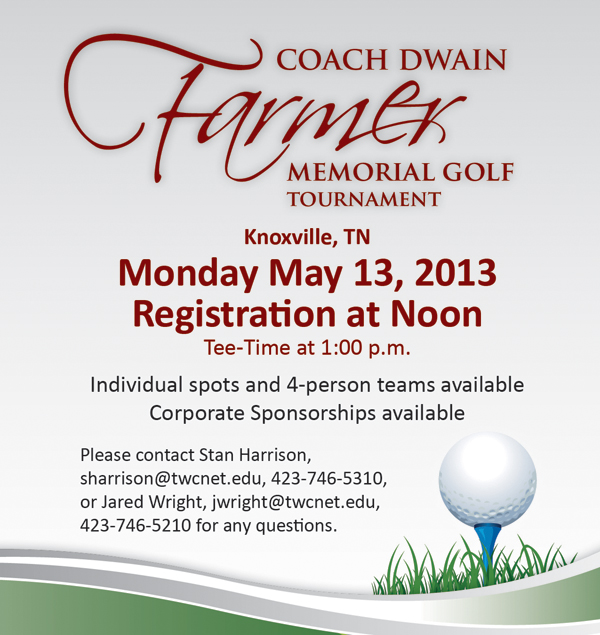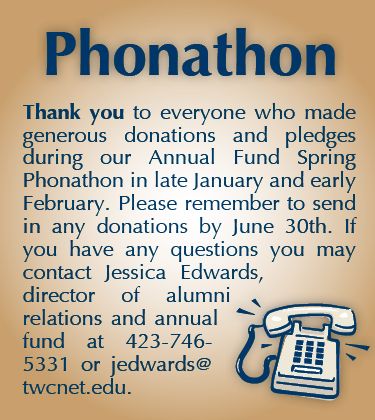 ---
Academics
---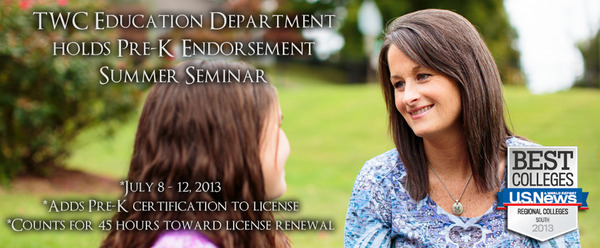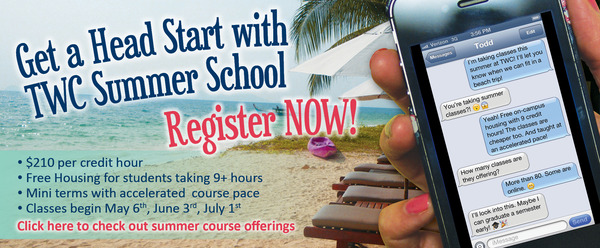 ---
Alumni Updates
---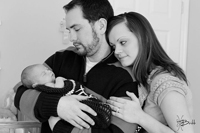 Josh Boggess '09, started working with Verizon Wireless September 2012. He and his wife Kelley welcomed their first child, Payton Faith Boggess on February 18, 2013. She was 6 lbs 13 oz.
Josh and Candyce Monroe '02, would like to announce the birth of their son Mark Allen Monroe, on February 15, 2013. He joins his older brother John Monroe, age 3.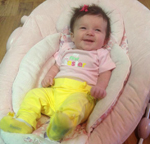 Jennifer White, '12, graduated with her Bachelor's in Psychology in May 2012 and two weeks later she and her husband were pregnant with their first child. Their daughter, Annabella, is now almost 3 months old and is such a joy to their lives.
Brenda Bailey Starnes '08, had a daughter on March 11, 2013. Her name is Kalleigh Brea Starnes and she was 6lbs 7oz 18 1/2 inches long.
Jennifer Renea Mercer '11, was married December 10, 2011. She started graduate school at Frontier Nursing University and is working toward her MSN in Midwifery to be completed in January 2013.

Karen Galloway Cribbs '94, graduated from Lee University with her Master's in School Counseling in July 2012
.
Jordan Guida '12, has been signed by the Winnipeg Goldeyes for the 2013 baseball season
.
Jordan was a member of the 2012 National Championship Baseball team.


Tennessee Wesleyan College | 204 E. College Street | Athens, TN 37303