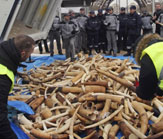 France Toughens Regulations
Alarmed by surging ivory exports from France, likely of West African origin, STE joined a successful appeal to the French Government. Their decision to ban all exports and implement other measures has the potential to influence other EU nations. Meanwhile in Brussels the EU met to form a new strategic approach to wildlife conservation.

// read more (in French)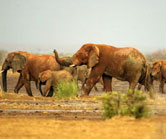 Mali's Rare Elephants Threatened
A rare population of desert-adapted elephants in northern Mali is being targeted for their tusks by a well-organised poaching network. Up to 19 elephants from the iconic Gourma population have been killed in the last two months. Our Elephant Crisis Fund is sending the WILD Foundation funds for anti-poaching training and equipment.
// read more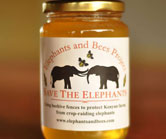 The World's Best Honey
STE's Elephants & Bees project continues to grow apace! Dr Lucy King has had, in her words, "an epic January", complete with attempted crop raids from marauding elephants, tracking elephants, testing camera traps, and a record harvest of the world's best honey (we're not biased, honest). This is just from the test site in Tsavo... more is to come!
// read more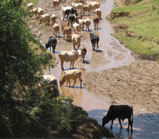 Invasion of Cattle & Killers
Repeated invasions of poachers and cattle onto Kuki Gallman's Laikipia Nature Conservancy have been a longstanding problem for the area's elephants. The first step in finding a solution is to quantify the problem, so STE sent a collaborative survey team with a KWS scientist to conduct an aerial count. STE intern Patrick Freeman was on board.
// read more