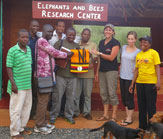 Will Bees Help Uganda?
When two members of Uganda's parliament were dispatched to learn how best to deal with the problem of conflict between Humans and Elephants, they chose to visit STE's Elephants and Bees Research Centre in Tsavo, Kenya, to learn all about how beehive fences could be part of the solution.
// read more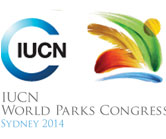 Forging a Future for Eles
This month two big meetings were held with consequences for elephants. In Tanzania, countries concerned with the ivory trade agreed on measures to combat wildlife crime. In Sydney's World Parks Congress, 170 nations met to discuss the future of protected areas. STE's Ben Okita reports back here.
// read more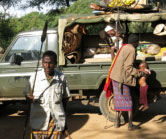 Cattle Rustling Revival
The arrival of the rains brought a resurgence in the unwelcome tradition of cattle-rustling to Samburu. Tribes that live in alongside each other in harmony for most of the year were suddenly riven apart as old rivalries were exposed afresh. STE's research centre was briefly filled with refugees...
// read more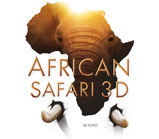 African Safari 3D
When Mara (Dudu) Douglas-Hamilton, daugher of STE founder Iain, played on-screen host in a big-budget 3D tour of Africa, little did she realise the film's conservation potential. Now the film is out in all Tier 1 and Tier 2 cities, and social media is abuzz with the message #TakeNoIvoryHome!
// watch trailer