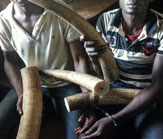 Congo Trafficking Bust
The elephant population of Congo's Noubelé-Ndoki National park halved from 10,000 to 5,000 between 2009 and 2014. With Elephant Crisis Fund support, the park launched a Wildlife Crime Unit (WCU) and a Rapid Response Unit in January. This month the park celebrated the arrest of '2Pac', a notorious ivory-trafficker.

// read more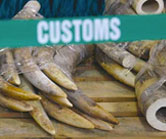 US Ivory Market Closed
On the 7th October, the US President Barack Obama signed the Eliminate, Neutralize and Disrupt Wildlife Trafficking Act of 2016 into law. All endangered species are protected, including elephants. The US continues to lead the world in closing down domestic ivory markets, and continues to provide momentum in this critical endeavour.
// read more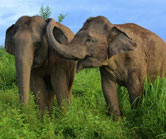 African vs Asian
New research published this month reveals that Asian and African elephants live in different family and social structures. Co-authored by the Chair of STE's Scientific Board George Wittemyer, the study was led by Shermin de Silva who is also conducting a trial of beehive elephant fences in Sri Lanka in collaboration with STE.
// read more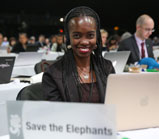 CITES & Elephants
Save The Elephants fielded a strong team to the 17th Conference of Parties of CITES, held in Johannesburg, thanks to Singer Rankin's World Women Work. Elephants topped the agenda and hogged the headlines, but what did the meeting actually achieve for elephants, and was it the disaster some have claimed?
// read more