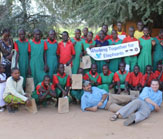 Changing Minds
Turkana children connected with their elephant brothers and sisters for the first time this month. Despite living close to wild herds many know elephants only from stories of encounters gone wrong. Disney's Jo Soltis and STE's education team took them for a close encounter to see if fear could turn to admiration.
// read more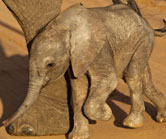 Poaching & Society
A landmark new study by STE has revealed the impacts of poaching on elephant society. Older animals are now rare, females outnumber bulls by two to one and one in five families are now without a matriarch to lead them. The situation is undoubtedly worse in more vulnerable populations across Africa.
// read more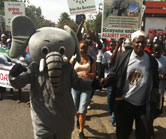 CITES Looms
STE is sending a crack team to fight for the elephants at the upcoming CITES Conference. In Bangkok in March, Iain Douglas-Hamilton, Festus Ihwagi and Lucy King will be joined by our new Ivory Crisis Strategist, Kathleen Gobush. The world will be watching, thanks to widespread uproar over poaching.
// read more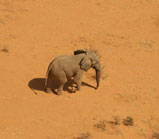 Mali's Wanderers
New research showed that Mali's desert elephants range over a larger area than any other known population in their search for food and water. They face searing temperatures, dust storms – and now war. Rebel militias and airstrikes threaten the migration paths that are the secret of their survival.
// read more