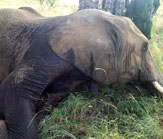 Farewell Bonsai
Amidst the optimism, a heart-breaking reminder of the grim reality of the ivory crisis. On June 8th Bonsai, a young female elephant struggling to lead a family that had already lost its leader to poachers, was gunned down in the heart of Buffalo Springs National Reserve in Kenya.
// read more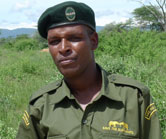 New Security
A new hope has arisen for one of the worst poaching danger zones in Kenya. A highly trained armed unit from the Northern Rangelands Trust has been formed to bring order to the area while community schemes take hold. STE has been working with them in the field.
// read more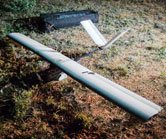 Eco Drones
Drones have revolutionised modern warfare. Can they do the same for wildlife protection? STE went to Kruger in South Africa for one of the first trials of a conservation drone. Launched anywhere, silent, fully automated and with night vision, the Falcon is a peek into the future.
// read more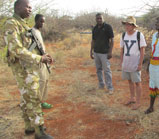 Ivory Attitudes
To change attitudes you first have to understand them. A balanced view is crucial, which is why STE intern Yufang Gao is special. A Chinese national studying for his MSc at Yale he has a foot in both East and West. Gao's mirth is infectious even as he delves deep into this serious subjects.
// read more