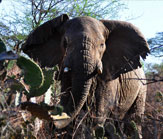 Babile's Rescue
In the midst of one of Ethiopia's most beautiful landscapes, poachers have pushed Africa's most easterly elephant population to the edge of viability. Now the Elephant Crisis Fund is supporting Born Free to work with the Ethiopian Wildlife Conservation Authority to lift the seige, with good results so far...
// read more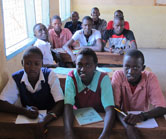 Aiming for Higher Grades
The children of our Elephant Scholarship Program are burning the midnight oil to improve their grades. STE's Education Program officer brought them to camp and introduced them to The Khan Academy, an amazing online resource to improve their aptitude, getting them ready to take on the challenges of life…
// read more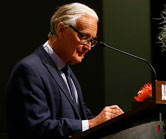 Elephants in Chicago
Keeping up the momentum for elephants in high places, Dr. Iain Douglas-Hamilton will be speaking at the Chicago Council for Global Affairs, and the Chicago Zoological Society, sharing insights on the black market for blood ivory. Elephant-lovers in the Chicago area, we look forward to seeing you there.
// read more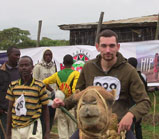 Conservation Through Sports
Camels became the curious focus of STE's community work this month. Our Outreach Team were up in Maralal, northern Kenya, at the 25th Camel Derby to talk about conservation and poaching. With camels racing by, people from all walks of life got drawn into the world of elephants.
// read more