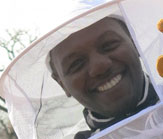 Yale Beckons STE Intern
When Robert Mwehe finished an internship with STE he set up a successful enterprise to support women who'd lost their crops to elephants. Robert has now won a full scholarship to do a Masters at Yale, and is only a few thousand dollars short of meeting his living expenses for the year. Can you help?

// read more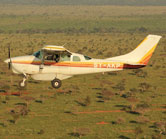 Pan African Census
Last month the initial survey of the new Pan-African Census was flown over Tsavo in Kenya by Elephants Without Borders. The count was done using a different technique than that used in February, allowing more light to be shed on the true status of one of Africa's most important populations. For the results, read on...
// read more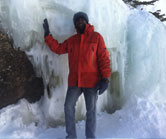 Jerenimo In The Snow
The Emerging Wildlife Leaders Course in the US helped Jerenimo Leperei become STE's first Community Outreach officer. His campaign to use ex-poachers to turn criminals into conservationists has achieved great success. Now he's back to the US to learn more… and to see snow for the first time!

// read more