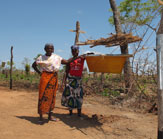 Elephant Honey
We are delighted to report that the first ever 7.5kgs of delicious Mozambican "Elephant-Friendly Honey" has been produced by our trial Beehive Fence farmers living in Niassa National Reserve in northern Mozambique! Now the farmers can experience this additional, money-making aspect to the fence design at first hand.

// read more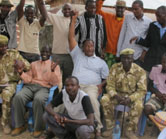 Old dog, New Tricks
STE's Jerenimo Lepirei returned fired up from his Wildlife Leadership course in the US. Immediately he launched an outreach project that is already bearing fruit. One of the first meetings saw 9 ivory poachers renounce their life of crime in front of rangers and vow to spread the word to others to protect elephants, not kill them.
// read more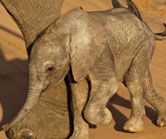 Naming Elephants
Elephants have characters and need names, not numbers. STE names study animals in family themes and honorific titles that inspired intern Gabriella Russell to literary greatness. Meanwhile Dr George Wittemyer traces the late Bonsai's intricate family history in a moving eulogy to a much-loved elephant.
// read more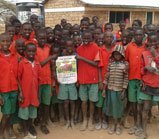 Living with Eles
The schoolchildren of Samburu have given a resounding chorus of support for the elephants they live among. They wrote letters for the Kenyan president that were presented to his wife at an ivory campaign launch in Nairobi, and showed their support for Celia Ho, a fellow schoolchild from Hong Kong who is also devoted to elephants.
// read more