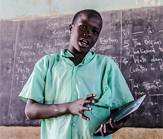 The Elephant in the Classroom
Beyond the ivory crisis, the long-term future of Africa's elephants will be in the hands of the people with who they share the landscape. STE's Education program creates ambassadors for elephants through teaching local schoolchildren about how elephants live and helping them understand the importance of the species.

// read more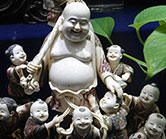 China suspends imports on Ivory carvings
In a surprise move in late February, the Chinese State Forestry Administration announced that a temporary (1-year) ban on imports of carved ivory into the country. This technical measure will close a loophole in the law, but more than that is a significant first step on the road to banning the ivory trade in China.
// read more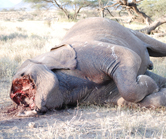 Elephant Populations Continue to Decline
The illegal killing of elephants across Africa did not abate in 2014, according to continental figures released by CITES at an elephant summit in Kasane in Botswana. While parts of East Africa – such as Kenya's Samburu/Laikipia - have improved, the situation continues to deteriorate in West and Central Africa.
// read more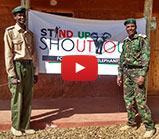 Stand Up Shout Out for Conservancy Rangers
Community rangers are one of the keys to the recent reduction of poaching across northern Kenya. In recognition of their role, Kenyan charity Stand Up Shout Out raised funds to buy them the equipment they need in order to be most effective while out on extended patrol. STE was proud to assist and host the handover.
// read more