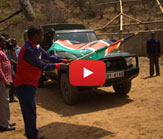 Defending Samburu
Following the arrival of a new anti-poaching patrol vehicle to the south of Samburu Reserve in 2011 the number of elephants killed for ivory every year there has halved despite a tripling in the price of ivory in China. Now the STE/WCN Elephant Crisis Fund has funded a second vehicle to protect the north.
// read more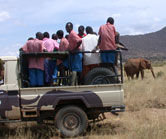 Lessons in the Wild
As anyone who has seen a wild elephant up close and personal can tell you, nothing beats the real thing. To help Samburu school kids connect with the importance of nature – a critical thing for the future of Kenya's northern rangelands – STE' took a group of lucky winners out for an educational bush camp.
// read more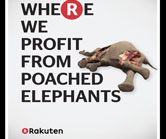 Closing the Trade
Keeping up the pressure on the big ivory markets will be key to ending the elephant poaching crisis. STE has lent its weight to efforts to get Japan's largest online retailer, Rakuten, owner of Play.com, to stop selling ivory. The company was earlier named and shamed as the world's largest online retailer of ivory.
// read more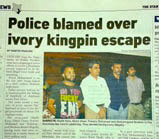 Crime Boss Free
The hunt is on for an ivory trade kingpin who remains on the run despite an arrest warrant issued six weeks ago. Despite the hard work and bravery of Kenya's wildlife protection forces, the bosses that mastermind ivory crime still walk free. The STE / WCN Elephant Crisis Fund is trying to change the game.
// read more