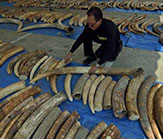 Thailand Ivory Seizures
Seven tonnes of ivory have been seized in Thailand in the last month in two separate shipments. The containers from Kenya and the Democratic Republic of Congo were destined for Laos, a growing ivory trafficking hub. The Elephant Crisis Fund is now supporting a new project with WildAid to end demand for ivory in Thailand.

// read more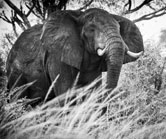 WCN Expo in Chicago
May 9th in Chicago will see the launch of the first Wildlife Conservation Network Expo ever to be held outside California! Come meet researchers, learn about their work and get involved. Iain Douglas-Hamilton will be speaking alongside leading conservationists working with lions, snow leopards and grizzly bears. Spread the word!
// read more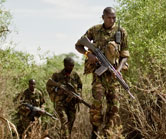 Anti-Poaching Progress
The Crisis Fund continues to make impact, granting 100% of gifts out to urgent projects. This month grants were made to the Zambezi Society and the Tashinga Initiative to secure the Zambezi Valley in Zimbabwe, to the Wildlife Conservation Society in Ndoki, Congo, and to the Frankfurt Zoological Society in Zambia.
// read more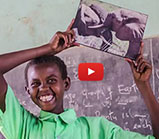 Elephant Scholarships
The Elephant Scholarship Programme has put more than 80 students from elephant rangelands in Northern Kenya through secondary and university education. STE and Elephant Watch Camp channel the passion of visitors into transforming young lives & creating ambassadors for elephants.
// watch video