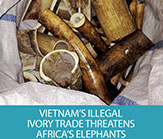 Vietnam's Ivory Trade Threatens Elephants
STE have published an eye-opening report on Vietnam's illegal ivory trade. Funded by the Elephant Crisis Fund, ivory researchers Lucy Vigne and Esmond Martin discovered dramatic increases in the number of pieces for retail sale in Vietnam and the number of artisans being involved.

// read more // report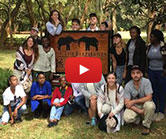 Ivory Ella Meet Elephants
Ivory Ella are in Kenya! Online retailers with a mission to help save elephants, Ivory Ella donate a whopping 10% of their net profits to the cause. This week they came to Samburu to see first hand the work they are supporting with the sales of their fantastic elephant t-shirts. Watch their experiences here!
// watch video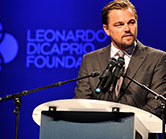 DiCaprio Pledges Support
STE was honoured to represent elephants at the 2016 Leonardo DiCaprio Foundation Gala in St Tropez. Acknowledging the success of the Elephant Crisis Fund, the Foundation pledged another $1 million towards the ECF, and used it as a model for the Lion Recovery Fund that they launched at the event.
// read more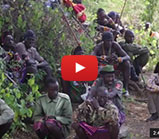 Communities Vow to End Killings
An outbreak of elephant poaching struck the Matthews Range in northern Kenya, prompting an urgent gathering of elders (see movie). Further south in the Masai Mara, even the concerted efforts of the Mara Elephant Project could not save a notorious crop raider from a poisoned arrow.
// watch video