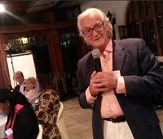 Jumbo Tweets
The US Ambassador to Kenya Robert Godec harnessed the power of social media last week when he convened some of the country's finest conservationists to Tweet4Elephants. More than 200 million people were reached during the evening targetting the illegal wildlife trade.
// read more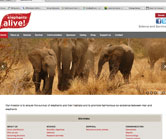 Elephants Alive Website
Save the Elephants South Africa has arrived online under its new name, Elephants Alive! Working under Dr. Michelle Henley in the wider landscape surrounding the Kruger National Park, Elephants Alive! works to protect elephants and their ecosystems through research and education.
// read more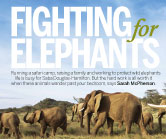 Living with Elephants
In Samburu, humans and elephants have long had a harmonious relationship. Early this year, wildlife filmmaker Saba Douglas-Hamilton is fronting a new, 12-part TV series on what life is like in Kenya's Samburu National Reserve for both people and wildlife.
// read more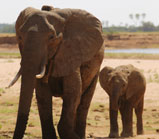 Tracking Technology
At the heart of Save the Elephants' high-tech tracking work lies a powerful, secure database that monitors elephant movements to detect signs of trouble. Jake Wall – or more properly now, Dr Wall – gives a peek into what's in store for the future of this critical system.
// read more