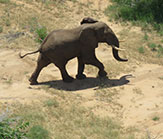 Morgan's March
Morgan, a bull elephant on Kenya's coast, held the world in suspense over the last month as he sneaked purposefully into one of Africa's most war-torn nations, Somalia. Moving only by night and staying in cover all day, Morgan appeared to have only one thing on his mind: females.

// read more // listen to Iain on BBC World Service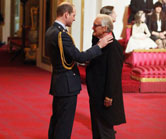 William awards Iain
Prince William awarded Iain's 50 years of service for elephants with the title Commander of the British Empire at Buckingham Palace this month. The Prince's support for elephant conservation has boosted efforts to both counter poaching as well as reduce demand for ivory.
// read more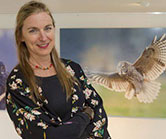 Saluting Melissa Groo
Melissa Groo has become a household name for many in the elephant world. The Groo News Service, as our News Service became known, shares news stories and research on wild elephants. Melissa is moving on to focus on her award-winning wildlife photography.
// read more