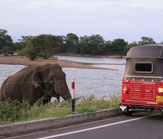 Asian Ele-harmony
African elephants run from the sound of angry bees, making beehive fences a valuable tool for keeping hungry elephants out of small farms. Could Asian elephants also be persuaded to turn away by bees, giving local farmers peace and pots of honey? Dr Lucy King went to Sri Lanka to investigate for the elephants and bees project.
// read more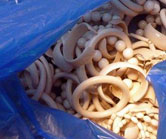 Justice Rings Clear
For too long ivory poachers and traffickers have enjoyed paltry penalties for their crimes. A $350 fine for a consignment worth thousands is no disincentive. Now, thanks to a sustained campaign in Kenya that reached the highest levels of government and judiciary, punishments have begun to be given that better fit the crime.
// read more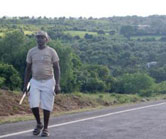 Marching for Elephants
As awareness of the ongoing elephant poaching crisis increases, citizens of the world are taking to their feet to demonstrate their concern. Prominent among them is Jim Nyamu, aka the Elephant Man, who has made a giant stride over the Atlantic to walk in the USA. On 4th October 15 cities around the world will also host marches.
// read more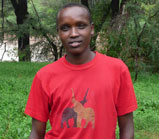 Bright Lights Ahead
Another herd of elephant-funded scholars from STE's education programme are preparing themselves for their final secondary exams. The bright lights of university beckon. The long holiday is over, along with the experiences of a two-week National Sports & Drama festival and a week long National sports contest.
// read more