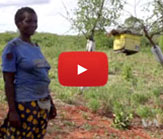 Beehive Fences on Voice of America
In a future where wildlife will come into increasing conflict with humans, Dr Lucy King's beehive fences are one ray of hope for people living with elephants, as this film made by Voice of America shows. Fences are now springing up across East Africa, and the project needs a new vehicle to spread the success further. Donate now to help!

// read more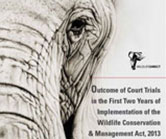 Eyes in the Courtroom
Arrests are only the start. Ending poaching and trafficking takes proper prosecution and sentencing. The Elephant Crisis Fund is proud to have sponsored WildlifeDirect's innovative Courtroom Monitoring project from the start, and to watch Kenya's legal system start taking wildlife crime seriously, as detailed in their new report.
// read more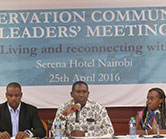 Tribal Leaders Meet for Wildlife
The first ever Conservation Community Leaders Meeting was held in April, a week before Kenya's historic ivory burn. Five tribal leaders met to add their voice, views and opinions to the dialogue about conservation. Their discussions produced a statement given to the President, which formed part of his speech at the ivory burn.
// read more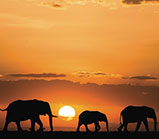 Annual Report 2015
2015 was a big year for elephants and for STE. The ivory price in China halved, the Elephant Crisis Fund reached 38 partners and the STE Elephants & Bees Project spread to 11 countries. 120 kids have now been given elephant scholarships, and poaching in the Kenya's north has fallen to pre-crisis levels.
// read report