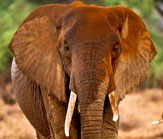 No More Domestic Ivory Trade
As part of its National Strategy to Combat Wildlife Trafficking, the US has announced a domestic ban on commercial trade of elephant ivory. This is welcome news for African elephants and a boost for the worldwide fight against ivory poachers, smugglers and criminal syndicates.
// read more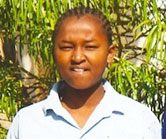 Empowering

A Future
Monica, a 19-year old elephant scholarship student from Samburu, hit the papers this week as one of the top ten performers in the number one county in the country. It's another boost for a programme that has already transformed the prospects for 89 children from elephant habitat in Kenya's north.
// read more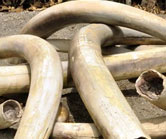 Ivory Scandal In Uganda
At a time when other African nations are clamping down on ivory crime, a Ugandan judge has shocked the world by ruling that a 3-tonne seizure of smuggled ivory from the Congo should be returned to the traffickers. The decision contravenes numerous international agreements, and is being appealed by the UWA.
// read more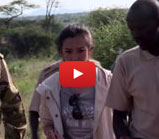 Chinese Star Says No To Ivory - Video
In 2013, Li Bingbing visited Kenya to witness the wonder of wild elephant herds and the horror of poaching on the animal and people that live amongst them. Back in China she launched a social media campaign which galvanised millions of people to join the cause.

// read more