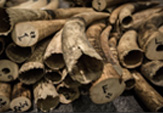 Hong Kong Burns Ivory
Momentum for closing down domestic ivory markets around the world is building, and the Elephant Crisis Fund continues to play its role in catalyzing this. Hong Kong burned the first part of its stockpile and the three biggest retailers have removed ivory from their shelves.
// read more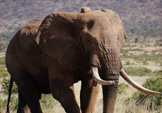 Recollaring Matt
Matt is the biggest bull we track in Kenya's northern rangelands. Following his movements help us plan for the future of his species as well as to help protect him when he enters high-risk regions. But building a collar strong enough to withstand his power is proving a challenge.
// read more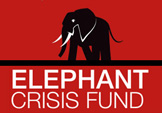 1st Anniversary For ECF
The STE/WCN Elephant Crisis Fund is one year into its three-year mission. Powerful projects are underway and the global coalition is building. Despite enormous challenges ahead we see glimmers of hope on the horizon. Read more about the work funded so far.
// read more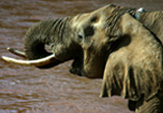 Elephant Smartphones
STE researchers have pioneered the use of smartphone technology to save elephants. This month they published some of their results showing how complex algorithms can - amongst other things - generate rapid responses from anti-poaching units.
// read more