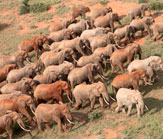 Pan-African Elephant Survey
In 2014, Microsoft billionaire Paul Allen is to fund a pan-African elephant survey to more accurately establish the number of elephants that remain. The first such survey, was completed in 1979 by Iain Douglas-Hamilton, and estimated 1.3 million elephants.
// read more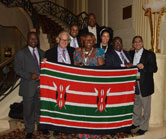 Botswana Elephant Summit
Senior figures from 30 African range states and ivory transit nations gathered in Botswana for the African Elephant Summit. After a powerful speech by host President Seretse Khama Ian Khama , representatives agreed to 14 Urgent Actions needed to avert the ongoing crisis.
// read more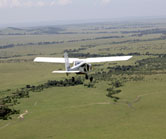 Airborne Ranger
In a landscape so wild that roads are rare, an aircraft is a crucial tool for wildlife security. One eventful flight by the STE/Tsavo Trust aerial patrol project last month saw poachers arrested red-handed by the Kenya Wildlife Service after an incident was observed from above.
// read more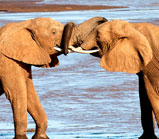 HAPPY HOLIDAYS!
It's been a big year for elephants both in the field and on the international stage, and we are heartened by the powerful coalition that has come together to work for their survival. We would like to give a big THANK YOU to everyone who has supported Save the Elephants over 2013!