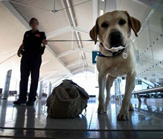 Dogs to Save Elephants
Working dogs are a powerful tool for saving Africa's wildlife, but without proper management they can quickly become ineffective, or worse. The ECF funded Working Dogs for Conservation to investigate best practice for dogs deployed in Africa, to maximise the power of future deployments.
// read more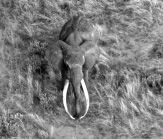 Airborne Tusker Patrols
Keeping Tsavo's remaining Great Tuskers from sharing the fate of Satao, the iconic elephant killed earlier this year, is the focus of the ECF's investment in the Tsavo Trust. In close collaboration with the Kenya Wildlife Service, in 2014 the Tsavo Air Wing assisted in 17 armed encounters and 47 arrests.
// read more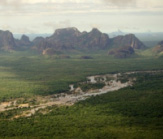 Defending Niassa
The elephants of Niassa in Northern Mozambique are in trouble, but the Reserve's vast size makes effective patrolling a challenge. The ECF funded the Wildlife Conservation Society & the Niassa Carnivore Project to get aircraft in the sky and smart ranger management in place on the ground.
// read more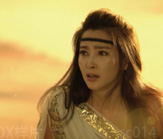 Bingbing is Hunted
Leading Chinese actress Li Bingbing keeps up the pressure on the ivory trade in this powerful 1-minute film made by WildAid. It is one of six elephant films created in 2014 with ECF funding, which also supported other key work aimed at sharing awareness with China on the impacts of buying ivory.
// watch trailer