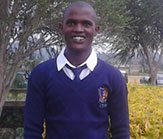 New dawn for scholars
This February marks a new dawn for eleven of Samburu' s brightest and highly motivated students who have now been enrolled in top secondary schools across the country. Thanks to support from our donors, highly deserving students from destitute families can now begin to live out their dreams.


// read more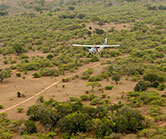 Ruaha decline
The elephants of Ruaha-Rungwa in central Tanzania have been surveyed several times in recent years but the reports have been confusing. With conflicting pictures of the situation in this important ecosystem, a credible count was critical. The latest research confirms a significant decline in elephant numbers due to poaching.
// read more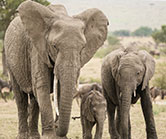 Preserving the Mara
Kenya's iconic Maasai Mara is fracturing as landowners turn to farming and other non-wildlife uses. Corridors may be the only hope for elephants and other animals. This month at the Narok County Assembly, STE joined partners to present elephant movement maps and suggestions for where linkages must be ensured.
// read more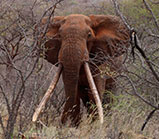 2015 ECF Highlights
The Elephant Crisis Fund's 2015 report takes you through the triumphs and challenges of stopping the killing, trafficking and demand for ivory through the work of the 38 different partners we have supported to date. In each area we have funded innovative, catalytic and collaborative projects.

// read more