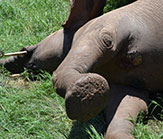 Witchcraft Killings?
Sioux, matriarch of the Native Americans family in Samburu, has been killed, apparently for witchcraft. After tribal clashes in the area her body was found with two younger elephants. Their ivory was untouched but their nipples, genitals and tips of their trunks were gone. Witch Doctors believe these will make a warrior immune to bullets.

// read more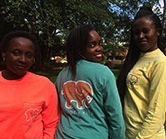 Internet Inspiration
A group of young webfolk in the US can't make a difference for elephants without getting out from behind their screens, right? Wrong. Just four months after launching, startup Ivory Ella is already making a splash by connecting the people to the problem, all via t-shirts. What's more, their name is shared by a famous elephant family...

// read more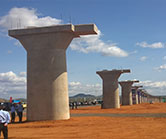 Building Elephant Paths
With China's announcement there is a ray of hope for elephants. If global efforts succeed in ending the ivory crisis, the long-term future of the species will be determined by how well elephant corridors are protected while Africa's infrastructure develops. A new high-speed railway across Tsavo in Kenya is a valuable test case.
// read more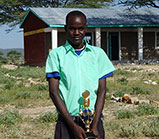 Young Hero Honoured
You can never start too young to be an elephant saviour, as Christopher Mark Lesamana has showed. Only 12 years old, Christopher has just won an award for rescuing a baby elephant and leading authorities to ivory. Meanwhile our community outreach team have been busy spreading elephant appreciation!
// read more