Send a Card to Your Delegate
Area Delegates and other trusted servants are meeting in Virginia Beach, Virginia, April 24-28, 2017, for Al-Anon's 57th Annual World Service Conference.
Send a card or note of support to:

Name (Hold for WSC 4/24-4/28, 2017)
Wyndham Virginia Beach Oceanfront
5700 Atlantic Ave.
Virginia Beach, VA 23451

Plan to have your card arrive after April 20th.
---

Pick a Public Outreach Project!
April is Alcohol Awareness Month in the US—what a great time to inform the public about how alcoholism affects the entire family and how they can find help and hope in Al‑Anon and Alateen!

The Best of Public Outreach—a "How To Do It" Service Tool for Public Outreach Activities is posted on the Al-Anon Members website at http://al‑anon.org/members/pdf/bestofpublicoutreach.pdf. The online manual is filled with ideas and suggestions for Al-Anon and Alateen members and groups to aid them in "carrying the message."

Could your group pick a project to carry out in April? (Some suggestions are listed on page 10, and poster graphics are available on page 27.) How awesome it would it be if each group could give at least one person some hope! This is Step Twelve in action.

Go for it—and have some fun!


---
You're Invited to the
First Native American Al-Anon Conference,
May 4 – 7, 2017,
Albuquerque, NM
The New Mexico/El Paso Al-Anon Area is sponsoring this first-of-its-kind nationwide Al-Anon event. It features Native American Al-Anon, Alateen, and A.A. speakers, cultural events, and workshops. Although culturally specific, it is open to all Al-Anon and Alateen members. Public Outreach workshops for attracting Native Americans to our program, tips for starting Al‑Anon/Alateen meetings on reservations and cooperation with agencies providing services to Native Americans will also be available. For information, visit the WSO Members website "Events and Conferences" May calendar or email nativeamericanalanonconf@gmail.com.
---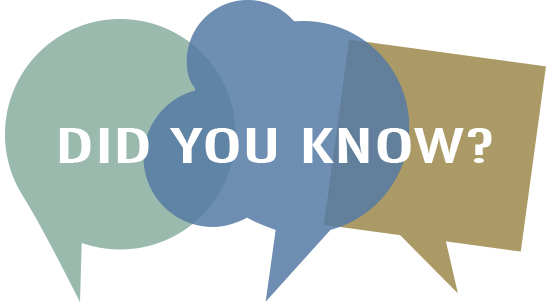 Did You Know…
Alateen groups were officially recognized by the Al-Anon Family Groups Board of Trustees on September 10, 1957. Today there are more than 1600 Alateen meetings worldwide. Give the gift of Al-Anon recovery to our children and encourage attendance at Alateen meetings.
What will your group do to commemorate the 60th anniversary of Alateen? We are calling on all Alateens and Al-Anon/Alateen groups to send "Happy Anniversary" cards all this year to the WSO for a special display. Please send your cards to:
AFG, Inc
1600 Corporate Landing Parkway
Virginia Beach, Virginia 23454
Attn: Groups
Or send your eCards to
wso@al-anon.org
Attn: Groups


Thanks for Sharing AFA Magazines!
The World Service Office has shipped all Al‑Anon Faces Alcoholism 2017 magazine orders. Thanks to the members who are delivering Al‑Anon's Public Outreach magazine, the public and more families of alcoholics can obtain information about Al‑Anon in lobbies of professionals and other public places.

---
Save the Date
Our next Al-Anon/Alateen International Convention will be July 6-8, 2018 in Baltimore, Maryland!

Now is the best time to start planning your budget to attend. Go to Al-Anon's Sixth International Convention page for more information, and start the countdown!

---
April Is Alcohol Awareness Month in the US
Carrying Al-Anon's message of hope is a click away! When you participate in Al-Anon's fellowship-wide outreach on Facebook, Instagram and Twitter during the month of April, please remember to add the hashtag #recoverymonth2017.

Please keep in mind that social media is a public domain, and while your name and picture do not imply Al-Anon membership, your comments may. The easiest way to protect your anonymity is to share WSO posts without making any comments.

Find us on Instagram, Facebook and Twitter or click on the link located on the WSO Public Outreach website, al-anon.org.
---
Is Your Alateen Group Information Up‑to‑date?
The 2017 Alateen Group Update Sheet will be mailed in April to all Current Mailing Addresses (CMAs) for Alateen groups in the United States, Canada, Bermuda, and Puerto Rico. Please make sure that your group submits its completed update sheet in the return envelope addressed to your Area Alateen Process Person (AAPP), so that your group information is kept current.

Returning the Alateen Annual Update Sheet in a timely manner is essential, as meeting information is provided on the WSO toll-free meeting line, on Al-Anon Information Services local meeting lists, and on Area websites.