Alateen_WSO on Instragram!

The WSO has expanded its Social Media Outreach even further to include Alateen on Instagram. Please help us with our Public Outreach efforts by following and liking Alateen_WSO posts on Instagram. You can help spread the word of the Al‑Anon/Alateen message of hope to teenagers affected by someone else's drinking who may not have heard about the support that Alateen offers.

To access Alateen_WSO on Instagram from this page, click on the image above or from our WSO Public Outreach Web site al-anon.org

Please remember to protect your anonymity on social media by not making comments or using screen names that would reveal your Al-Anon membership. This announcement is informational only as Al-Anon does not endorse any specific social media provider.

---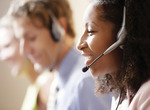 Can newcomers
find your group?
Individuals seeking Al-Anon/Alateen's help rely on the accuracy of the meeting information provided on the WSO toll-free meeting line, local Al-Anon Information Services (AISs), meeting lists, and WSO Public Outreach or Area websites, so timeliness in reporting group changes is essential.
The WSO mails an Al-Anon Group Update Sheet annually, so groups can verify and update their meeting information. Please make sure your group returns the completed update form to the WSO or through the Area process, so your group information is kept up-to-date. You can also submit group changes throughout the year using the Al-Anon Registration/Group Records Change Form (GR-1) available on the Members' website at
al-anon.org/members
, under the Groups tab. You can complete the form online and email it through the Area process, or send it directly to the WSO.
---
How to find ebook versions of Al-Anon literature
Looking for electronic versions of Al-Anon literature? Go to the Al-Anon Online Store (
al-anon.org/onlinestore
) and click on "Electronic Literature" from the list of categories on the right. Or click
here.
Once you select the ebook you want, click on the hyperlink to your preferred provider from the icons included. An electronic version of
The Forum
is also available. This new feature takes you directly to our page on the vendor's site. Free Apps are available from the Google Play, Apple Store, and vendors' websites for members to download to their PCs, mobile phones, and tablets.
This announcement is informational only, and not an endorsement of any electronic media provider, reader, or other products sold by electronic media providers.
---
Sharing the love
of our recovery
Children of Alcoholics Week,* February 12-18, is an annual national U.S. event. It occurs during the week of Valentine's Day. It is an opportunity to reach out to young people and adult children affected by parental alcoholism. We can let teens and adult children know they are not alone and that help and hope are available in Alateen and Al-Anon.
Is your group ready to welcome more children of alcoholics?
Suggested literature: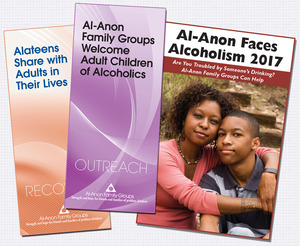 Alateens Share with Adults in Their Lives (P-67)
Al-Anon Family Groups Welcome Adult Children of Alcoholics (S-69)
Al-Anon Faces Alcoholism magazine
*In keeping with Al-Anon's Traditions, Al-Anon can cooperate with events hosted by other entities. When Al-Anon cooperates and provides information about our program (attraction), our message reaches more people. For more information, refer to Al-Anon's Conference Approved Public Outreach policies followed by the WSO, page 109-110 of the
Al-Anon/Alateen Service Manual
(P-24/27)
.
Last call to order Al-Anon Faces Alcoholism 2017

magazines!
Beat the deadline − February 8, 2017, 5 p.m. ET
English: http://www.al-anon.org/pdf/OrderFormAFA.pdf

French: http://al-anon.org/membres/pdf/OrderFormAFAfr.pdf

Spanish: http://al-anon.org/miembros/pdf/AFAorderformSP.pdf

Or order online at goo.gl/X37yfq

---
Did you know…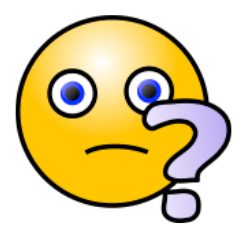 The "Suggested Al‑Anon/Alateen Welcome" that is published in the "Groups at Work" section of the Al‑Anon/Alateen Service Manual (P-24/27) is Al‑Anon Conference Approved Literature (CAL), and as such, it cannot to be altered or modified. Tradition Four allows each group to be autonomous, EXCEPT when it affects Al‑Anon as a whole. When the Suggested Welcome is read as it is written, members all over the world, regardless of language, know they are at an Al‑Anon Family Group meeting where they can find help and hope from living with the effects of alcoholism.

CAL undergoes a rigorous process of review to assure that its message and content reflects Al‑Anon's spiritual principles. The CAL process is explained on page 102 in the "Digest of Al‑Anon and Alateen Policies" section of the Service Manual and in the pamphlet Why Conference Approved Literature (P-35). These items reflect the informed group conscience of Al‑Anon Family Groups as expressed by its World Service Conference since 1961. In keeping with this spirit of unity, Al‑Anon and Alateen groups are within their autonomy to add their group conscience decisions before or after the "Suggested Al‑Anon/Alateen Welcome" is read.
Please remember to keep "Al‑Anon spoken here."
---



Subscribe to AFG Announcements for news from your World Service Office (WSO).
It's easy. To receive a free subscription to AFG Announcements—all we need is your email address (you can easily unsubscribe at any time). Sign up today on the Members' website "Be informed!". This communication system for individual members will deliver announcements from the World Service Office (WSO) right to your inbox.

Some examples of announcements include: Area Highlights, Group eNews, and surveys.
Members in service who currently receive information through the "Announcements" community on AFG Connects will continue to receive announcements in that manner so there is no need for them to subscribe.