"Name Our New
Newsletter" Contest
We are redesigning Group eNews, and we need your help!
Over the next four weeks, we will hold a contest to rename the newsletter, and we'd love to hear your suggestions! We are looking for a short, catchy name for the newsletter. Come up with your own original idea (not registered, a trademark, or brand for another organization or business). The winning entry will be announced in the July Group eNews, and the selected winner will receive a $25 gift certificate (free shipping included) to purchase Al-Anon literature from the WSO.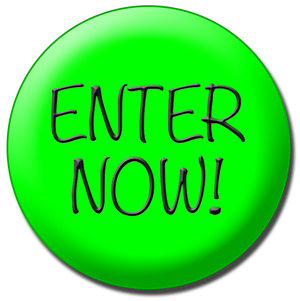 The deadline for entries is 5 pm, Wednesday, May 31, 2017. You can submit as many entries as you wish!
Be on the lookout for the redesigned newsletter in September 2017!


---

Paths to Recovery Workbook (P-93)

Now also Available in
French and Spanish!
For 20 years, Al‑Anon members and groups have relied on Paths to Recovery (B-24) to explore our three Legacies—the Steps, Traditions, and Concepts of Service. The Paths to Recovery Workbook (P-93), now available in all three languages, helps make that exploration more convenient and participatory! It contains all the questions from the book, along with space to write answers.
Available for $10 U.S.—or buy the book and the workbook for only $25 US.

Contact your local Literature Distribution Center or visit the Paths to Recovery Workbook web page for more information.

---




Listen to Our Pioneer Members in a Free Download!
This month marks Al‑Anon's 66th anniversary. Celebrate this milestone by listening to what Al‑Anon was like in the beginning. The Lois W. and the Pioneers Audio Interview was recorded in June 1982 with Lois W. (Al‑Anon's cofounder), Henrietta S. (the first General Secretary of the World Service Office), and Margaret D. (the first Editor of The Forum). It is now available as a free audio MP3 download on the Members website. This 110-minute interview includes much more information than the 22-minute DVD version.
You can find it by following these steps:
Go to al‑anon.org/members.
Enter your group name, followed by AFG as your password. (Example: Easy Does It AFG or mondayafg).
Click on "WSO" on the home page choices.
Click on "Inside the WSO."
Click on "History of the WSO and Al‑Anon."
Under "Archives," click on "Lois W. and the Pioneers Audio Interview."
---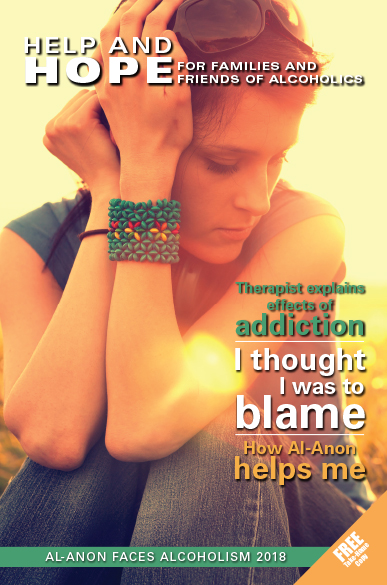 The WSO Is Now Accepting Orders for AFA 2018
First Printing
Here's what is new for Al-Anon Faces Alcoholism magazine:
Heading emphasizes Al-Anon's purpose
Lower placement of title and year of magazine extends members' distribution time
Invitation: "Free. Take home copy" gives readers permission to keep the magazine
New members' stories and articles by professionals
More space on the back cover to fill in local Al-Anon contact information
Help attract newcomers to your meeting by ordering Al-Anon Faces Alcoholism magazines by July 5, 2017. Order online or download the order form available on the Members website.

Your group can join all US, Canada, Puerto Rico and Bermuda groups in carrying our message to families of alcoholics.

The Annual AMIAS Recertification Window Is Now Open
If you are a certified Al-Anon Member Involved in Alateen Service (AMIAS), please reach out to your Area Alateen Coordinator to find out what requirements your Area has in place to allow you to continue to serve Alateen. Each Area needs to recertify all AMIAS by July 1, 2017.

---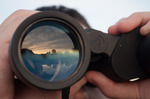 Be on the Lookout!
Help newcomers and members find your meeting by keeping your group information up-to-date. The WSO will mail the Annual Group Update Sheet to the Al-Anon groups in the Northwest and Southwest regions in June, so please take a moment to verify the information and return the completed form to the WSO or through your Area Group Records process.

You can also submit group changes throughout the year using the Al-Anon Registration/Group Records Change Form (GR-1) available on the Members' website at al-anon.org/members, under the Groups tab.

---
Save the Date
Our next Al-Anon/Alateen International Convention will be July 6-8, 2018 in Baltimore, Maryland!
Now is the best time to start planning your budget to attend. Go to Al-Anon's Sixth International Convention page for more information, and start the countdown!