Redesigned Website
The World Service Office (WSO) has launched a brand new interactive website. This website now combines the Public Outreach and the Members websites into a single source for all information from the WSO.

The website will have a Newcomers section which features information to help Newcomers understand what Al-Anon is and how it may help them. It features many stories from Al-Anon members based on the relationship with the alcoholic. We're also introducing Teen Corner, a group of pages where teens can read stories from other teens and Get Connected with Alateen via social media.

As for the Members website, it is now a designated Members' section of the new website and will continue to feature important documents relevant to Al-Anon members and groups, such as the Al‑Anon Guidelines, the Al-Anon/Alateen Service Manual (P-24/27), and many more. We will make it easier to find up-to-date information on our WSO News page, to locate Area events near you, and to make contributions.

---
Alateen Public Service Announcement (PSA)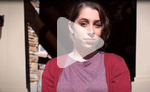 We are excited to announce that a new Alateen PSA is available! If you would like a copy to broadcast on your local TV or radio station, please contact us at wso@al-anon.org attention: Alateen, or at (757) 563-1600 x1668.

Thanks for your support of Alateen's 60th anniversary!
---
Show and Tell—Hosting an Open Public Outreach Meeting
Al-Anon groups have a history of hosting open public outreach meetings. It takes planning to send invitations to professionals and to make announcements in the local media that the general public is welcome to learn about our program. Open meetings give guests a chance to observe Al-Anon group meetings in action—to hear recovery stories, to learn about alcoholism as a family disease, and how Al-Anon helps us to recover.
When is a good time to host an open meeting? September and October are ideal. People are back from vacation, and schools and colleges have resumed. Al-Anon can cooperate with events such as National Recovery Month in the US and Recovery Day in Canada and World Mental Health Day October 10th by hosting open public outreach meetings
Why reach out to professionals? Forty-six percent of the members participating in the Al‑Anon 2015 Membership Survey reported they attended their first meeting because a professional referred them to our program. Counselor and therapists in private practice, from treatment facilities, or community mental health agencies are looking for resources like Al-Anon, and so are health care professionals and educators.

Why reach out to the public? Almost everyone knows someone affected by someone's drinking. They can let others know about our program. People who are curious about our program can learn about Al-Anon in an open environment.

Why invite staff from the facility where your group meets? It's a way to publicly thank the organization for providing space for Al-Anon meetings.
For more information, refer to The Open Al-Anon Meeting Guideline (G-27)

---
What Did Conference Members Discuss during the 2017 World Service Conference?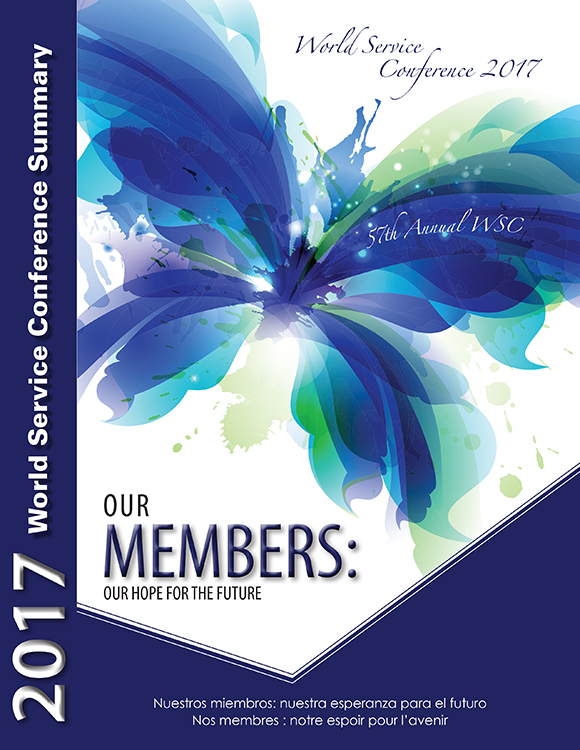 The 2017 World Service Conference Summary (P-46) captures important Conference discussions—including reports and recovery stories from Al‑Anon's annual Conference, held to ensure worldwide service and unity. The 2017 Summary will include the 2016 World Service Office Annual Report.
The Summary is available as a free download at al‑anon.org/members. Order your copy today for $5 shipping and handling.
Be on the Lookout for the Redesigned WSO Newsletter!
The WSO newsletter, known as Group eNews, will have a new name and a fresh look! Check your inbox in September for the newly rebranded newsletter, In the Loop—News from Your WSO.
---


Al-Anon Is Now on Instagram in Spanish and French!
The WSO has expanded its Spanish- and French-speaking Social Media Outreach to include Instagram. Please join us in carrying Al-Anon's message of hope to Spanish- and French-speaking people affected by someone's drinking on Instagram by following us and by liking our posts.
Find us on Instagram by searching for "AlAnon_OSM" (Spanish) or "AlAnon_BSM" (French).

Please remember to protect your anonymity on social media by not making comments or using screen names that would reveal your Al-Anon membership.

This announcement is informational only as Al-Anon does not endorse any specific social media provider.

---




Al-Anon's 2018 International Convention
July 6-8, 2018
Baltimore, Maryland
Making memories that will last a lifetime
See you in Baltimore!
Registration starts next month!

---
Mark Your Calendars!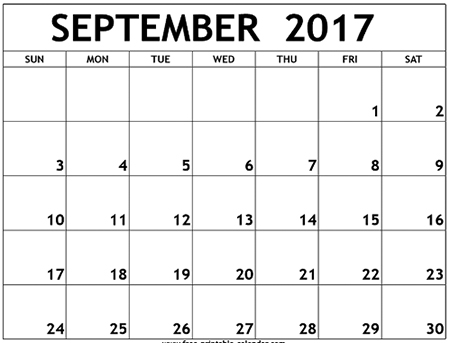 Help newcomers and members find your meeting by keeping your group information up-to-date. The WSO will mail the Annual Group Update Sheet to the Al-Anon groups in the North Central and South Central regions in September, so please take a moment to verify the information and return the completed form to the WSO or through your Area Group Records process. You can also submit group changes throughout the year using the Al-Anon Registration/Group Records Change Form (GR-1) available on the Members website at al-anon.org/members, under the Groups tab.