The Universal Medicine Wheel is the Wheel of Life. Cultures all over the world used the Medicine Wheel to chart the seasons, cycles, and courses of their lives. Path of the White Wolf is a practical and experiential workbook for self transformation. You can find it on Amazon.com
Create the world we want
---
Visit Our Communities:


Radio Interviews with Robin:

What Are YOU Creating?

Life is full of choices ~ in each and every moment! Today, it seems the U.S. has chosen to de-construct much of what we've built over the last fifty years.
Sometimes, it's necessary to destroy the old in order to create the new.
Many of us don't like change, although we all know deep inside that change is the ONLY constant in life . . . and if you've ever known anyone who resists change, you've probably observed that their world becomes narrower and narrower . . . which is a good definition of dying.
Our old world constructs and beliefs are dying - and its not an easy death. Many of us are afraid of death, and we react wih hatred. This is reflected all over our lovely planet right now.
Just last weekend, we lost two wonderful heroes, a soldier and a recent college graduate, who chose to defend two young muslim women from the mentally disturbed bigot who then stabbed them. Horrible, yes?
And yet, I know Taleisin's mother, Asha Deliverance. Her response to losing her son says a lot about how she raised him and why he chose the path of love and honor. In a letter to our president, Asha asked him to use the actions of her son to show us all how to live with differences, in honor and respect. My radmiration of Asha increased a hundred fold.
I was taught there are only two energies on earth - Love and Fear. Whenever we experience change, we have a choice in how we react. Will we act from Love, or will we react with fear?
In many instances, death has to happen in order to birth anew. In shamanic circles, we call this shamanic dismemberment. Like Isis and Osiris, sometimes we seem to be scattered to the four winds and buried in the underworld. In the myth, Osiris (the masculine archtype) is dismembered, and Isis, the feminine goddess, must journey to the underworld to RE-member Osiris, emerging with an entirely new form of the masculine. Our current world is dying to an out-of-balance patriarchal paradigm, and birthing anew with Feminine/Masculine balance. And you and I are part of that, with every choice we make.
What are you creating today? Are you de-constructing, or have you reached a new RE-MEMBER-ing in your life? Are you still trying to be a 'lone wolf', doing everything on your own, or have you attracted those who meet you in like heart and mind, so that you can envision and co-create, evolving a new humanity?
To see more about Church of the Earth, click here:
Link to my website
---
The World, The Wheel of Co-Creation, And
The Heart of Humanity


Many wonderful things are happening right now! Ever-increasing use of renewable resources; the Paris Climate Accord ( even though our president removed us, many cities and states in our country have pledged to continue reducingour carbon footprint); more individuals and communities committing to spiritual practices and healthy, sustainable living. In ceremonies all over the world, people pray for the healing of Mother Earth, our Air, Sacred Waters, and the Fire of Life that sustains us all. Together,we are rising to whatever challenges us to become a new and better world. In every way I can, I support and share with those who are seeking a new way forward.

This summer, I have a full schedule, and I hope to meet many of you along the way, to share teachings and ceremony.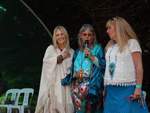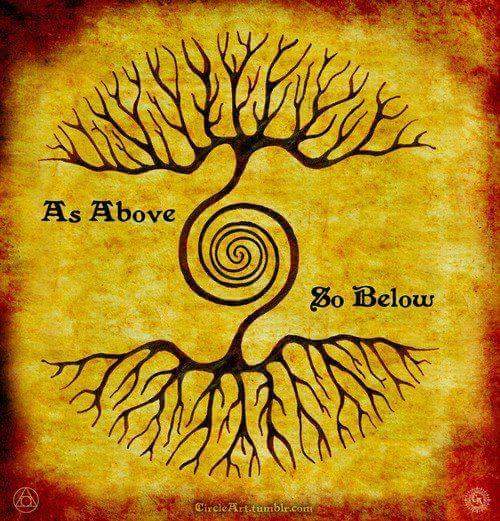 June 9-11 ~ Dance to Heal the Earth Ceremony, at Sacred Grove Retreat in Gold Hill, North Carolina. This is a two day fasting dance, a profound ceremony. All of us need healing, and so does our Mother Earth. We come to serve and honor our Mother in joyful celebration and gratitude. To learn more and register to support or Dance, please contact Kathy.

June 17-26 ~ The One Planet One People Wisdom Gathering at Lothlorien Center in northern France. I've been invited to share as one of 144 Wisdom Keepers. As well, we will create a Peace Manifesto for our world. As well as sharing in workshops, I'll be offering private healing sessions. Please connect with www.oneplanet-onepeople.org to register.

July 1 ~ 10am-5pm. Pacha Mama Spiritual Center in Lekkum, Netherlands. This is the Center's opening day, and we will share teachings and much more. This is an open day, please join us!

July 1 ~ 6.30-930pm, Red Cedar Drum Circle. We will share the energy of the Sound Current through songs, chants and dance. Suggested donation €25. For more informations, contact Gonda.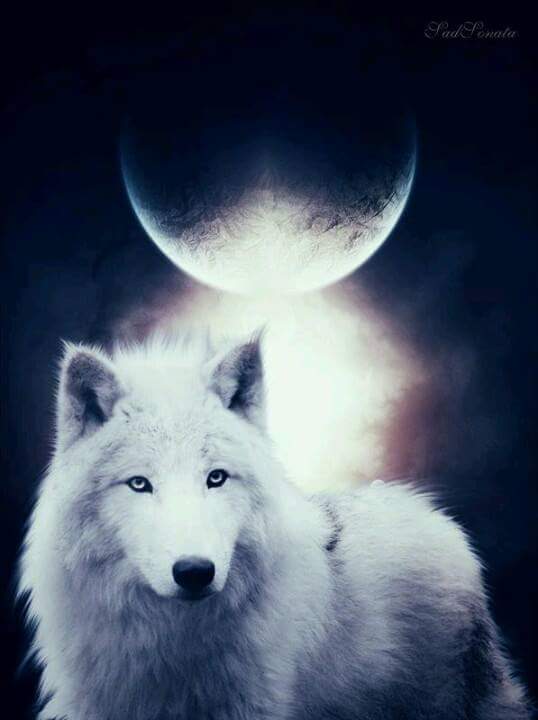 July 2 - 10am-4pm.

Path of the White Wolf is an experiential introductory course in personsl shamanic practices, including the teachings of the Universal Medicine Wheel and Sweet Medicine Dance. Together we will explore the transformational aspects of the Wheel of Life, Natural Cycles and Humanity's Patterns. Come ready to have fun as we Dance our Dreams in Sweet Medicine Dance!

The aspects of the Universal Medicine Wheel connect us to our Power Animal, the Seasons and Cycles of our lives, the Four Winds, Four Waters, Four Fires and Four aspects of Earth. Please join us as we share in Talking Circle, Chant, Drum and Sweet Medicine Dance. Please bring a notebook and pen, rattle and/or hand drum, a potluck dish to share for lunch, and your own plate, cup, utensils. Investment € 95

Please bring a dish to share for lunch. Contact Robin to register.

July 3-4 ~ 6.30-9.30pm. Wheel of Co-Creation Workshop at Pacha Mama, Lekkum, Netherlands.

The time of the lone wolf is over! We all have Dreams. We all have a Life Purpose and Mission. For too many years we struggled aline to manifest our heart's dreams and desires. Using Barbara Marx Hubbard's Wheel of Co-Creation, we will learn what it takes to work together as equals rather than in a hierarchical structure.




The Wheel is a Circle. The Circle is round, with no beginning and no end, no 'higher than' or 'lower than'. My Native American Elders have always worked within the Circle of Life. My teacher. Beaver Chief, told me, "Dreams are like flowers. There's always room for another flower, another dream.




Never destroy another's dream. Just add it to yours and Co-Creation a bigger bouquet.


You can participate one or two evenings (Monday-evening 3d and/or Tuesday 4th july from 6.30-9.30 PM, 18.30-21.30u)) Investment € 50 per evening and € 95 for both evenings. Please private message Grandmother Robin Youngblood on Facebook to register. To stay overnight, please contact Gonda.

July 3-4 ~ 10am-4pm. Private Healing and Reading Sessions.at Pacha Mama, Lekkum, Netherlands. Robin offers Aura Cleansing, Cord Cutting, Past Life Journeys, Karmic Clearing, Readings and Feather Healing. € 125/hr. Contact Robin to schedule an appointment.

July 8 ~ 5pm. Join Grandmother Robin for a Sacred Pipe Ceremony with Prayers for the world. Suggested donation €25. Contact Robin or Yvonne to register.



July 9 ~ 12 pm. Sweat Lodge in Wouwse Plantage, Netherlands.

Please join Grandmother

Robin Youngblood

, Okanogan /Cherokee, for a traditional Sweat Lodge.

Women please wear a long dress with short sleeves or a shawl. Men wear shorts and tshirts. Bring a towel, water bottle, dish to share for potluck feast afterwards.

Suggested donation €35.Contact Robin or Yvonne to register.
July 16-18 ~ Soul Quest. Sit in prayer in the lovely forest near Uxheim, Germany's Volcanic Crater Lake. This is a fasting Quest. We will start with Sweat Lodge, teachings, and then Quest for two days?one night. Grandmother Robin Youngblood and Grandfather Bert Gunn will guide and hold space for your Quest. €250/Questers, €125/Supporters. For more information and to register, contact Robin. . . space is very limited, please register soon!
July 19-23 ~ Dance to Heal the Earth Ceremony, Beuerhof Spiritual Center, Uxheim, Germany.

This is a two day fasting dance, a profound ceremony. All of us need healing, and so does our Mother Earth. We come to serve and honor our Mother in joyful celebration and gratitude. To learn more and register to support or Dance, please contact Anke.
August 5-7 ~ Women's Moon Lodge & Men's Weekend Retreat in Wouwse Plantage, Netherlands.

This is invitation to all Sisters and Brothers to celebrate the ancient ceremonies of communicating with the ancestors, sharing our gifts and passing the women's and men's wisdom on to our daughters and sons. Women will learn about our Sacred Cycles, participate in the Rite of the Womb, create a Womb Bundle and Prayer arrow, and experience the art of Dreaming As One.

Men will learn how to support and protect the Sacred Feminine, balance the Masculine and Feminine within, create a Protector's Staff, and participate in a Men's Sweat Lodge.

As well, we will share in group Talking Circles to share our wisdom and insights.
Grandmother Robin Youngblood will be holding the Moon Lodge Teachings for the women. Willem Beekhuizen and Joke Brauns will be sharing the Teachings of the Sacred Masculine for the men. Please contact Robin or Joke to register. Space is limited, please register soon!
And after all this busy-ness, I return home to help to co-create and build our own Healing Retreat Center in Washington state. Look for updates along the way.
As well, we're developing a new website for our internet courses. We'll send you an update on that in September. Our next year long Path of the White Wolf Online Intensive will start next January.
And for those of you who have completed Path of the White Wolf and are interested in our two year Shamanic Ministry Online Course, stay tuned. We'll probably start in the fall.
I'm humbled, honored, privileged and blessed to be asked to facilitate in all these wonderful events and ceremonies. If you can support any or all of these events, even though you may not be present, your donation will be incredibly appreciated. You will be blessed a thousand fold, and we will continually keep your in our prayers.
I'd like to make a request. Our team members have all printed the logo I've attached for these gatherings, called "The Heart of Humanity". We are all placing the logo on our altars, with the highest denomination of currency we have, and asking Spirit to send us the funding we need. If you would join us, it will strengthen the prayer.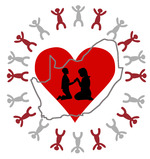 And if you'd like to share your abundance, please donate through PayPal to Church of the Earth, a 501c3. It's tax deductible, and every dollar helps!

If you're in or near France, the Netherlands, or Germany, please join us this summer! Robin's work is all about sharing our common dreams, and finding resonance so that we can create the dream together!
Thanks in advance for any help you can give!