We are proud to release the
complete
Core Knowledge Sequence UK
for Years 1 to 6
. Core Knowledge UK provides pupils with a sound, well-rounded education in the arts, humanities and sciences. The
Sequence UK
is the backbone of the Core Knowledge UK curriculum. This year-by-year outline provides teachers and home educators with the specific content and skills that pupils should learn during Key Stages 1 and 2.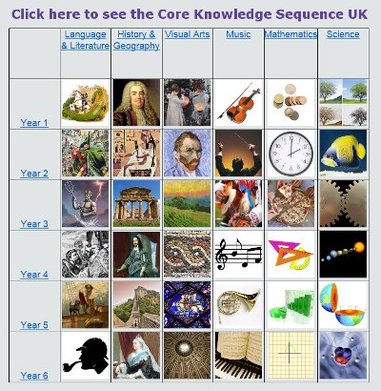 Explore the

Core Knowledge Sequence UK

table
on our website to access this large volume of content in a variety of ways.
Helping children to develop robust reading and writing skills is essential to help them understand not only literature but also history, geography, visual arts, music, maths and science. See the
Language Activities
featured below to learn more.
A
recent article from the
New York Times
describes how children learning the Core Knowledge curriculum have outperformed their peers. Read more and follow the link below!