Engaged Leadership - Book Launch!

Carrie R. Rich, J. Knox Singleton, and HHI Director, Seema Wadhwa have authored a new book on health care sustainability. Sustainability for Healthcare Management: A Leadership Imperative challenges health care leaders to think through the implications of our decisions from fiscal, societal and environmental perspectives. It links health values with sustainability drivers in order to enlighten leadership about the value of sustainability as we move toward a new paradigm of health. The book will be available for sale at CleanMed.

For more information about the book or to order your copy, visit www.practicegreenhealth.org/Imperative or contact Sherry MacDonald at smacdonald@practicegreenhealth.org or 703.870.7494.
---
Focus On HHI's Christopher Bodkin

Christopher Bodkin is HHI's Data Coordinator and Social Media Coordinator. He works closely with all of the enrolled hospitals and systems to assist with any question about data, enrollment, metrics, and data entry. Currently residing in Cambridge, MA, he attended Ithaca College and graduated in 2011 with a degree in Environmental Policy. He is the CEO of a blue wrap recycling company called Blu2Green that employs special needs individuals to repurpose the sanitary medical material. Christopher will be manning the HHI booth at CleanMed so swing by and say hello! Christopher hosts a monthly data submission check in call where enrollees can ask data questions and review submission details. Access details for Chris' monthly call from the Webinars and Sharing Calls page.

Christopher Bodkin
Data Entry Customer Service Representative, Social Media Coordinator
Healthier Hospitals Initiative
(603) 491-6106 - cbodkin@healthierhospitals.org
---
Leaner
Energy Resource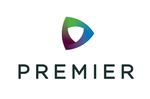 HHI Supporting Organization Premier Health Care Alliance launched their new Health Care Energy Reduction and Efficiency site which has various tools and resources to help hospitals achieve the Leaner Energy Challenge. Premier has archived their November 24 Healthier Hospitals Initiative overview webinar.

Does your business organization share the goals of HHI? Consider becoming a Supporting Organization of HHI.
---
On the Road with HHI
Check out the upcoming Events Calendar for regional events. Let us know if you would like us to add anything to the calendar.
April, 2-4, 2013

Join Janet Brown, HHI Director, Content & Outreach and Mary Larsen, Manager, Environmental Stewardship for HHI Sponsoring system, Advocate Health Care, at the 2013
MedAssets Healthcare Business Summit
at the Mandalay Bay Resort in Las Vegas, Nevada where they will present - Supply Chain's Role in the Healthier Hospitals Initiative.
April 12, 2013

Health Care without Harm's Founder and President, Gary Cohen will participate in a panel session at the Skoll World Forum in Oxford "Mapping Systems: A Key Step Towards Driving Systems Change" View Gary's Presentation from last year.
April 19, 2013

Gary Cohen will provide an overview of Healthier Hospital inititive, Heath Care WIthout Harm, and Practice Greenhealth with global focus at Becton Dickinson in Newark for Earth Day.

April 24-26, 2013
CleanMed 2013, the conference on environmental sustainability in health care is confirmed for April 24-26 at the Boston Marriot Copley Place and has numerous HHI Friendly sessions! Health Care Without Harm's Gary Cohen will kick things off with the Plenary.

Health Care's Leadership Helps Boston Tackle Climate Change


Gary Gottlieb, MD, CEO of HHI Sponsoring Health System, Partners HealthCare, Brian Swett of City of Boston, Pat Brandes of the Barr Foundation, and John Cleveland of Innovation Network for Communities
Four leaders from philanthropy, community innovation, municipal government and a major health care system will give a picture of health care's pivotal role in Boston's networked, forward thinking approach to addressing climate change in a major city. more
---
WEBINARS AND SHARING CALLS


Check out the

Webinars and Sharing Calls page

for all upcoming and archived calls.

New to HHI? Access archived webinars on each of the challenges for "how to" guidance, case studies and valuable resources.

Sharing Call:

Reducing Sugary Drinks in Healthcare Facilities: Starting the Conversation

April 3, 2013 – 12:00-1:15 p.m. EDT

Presented by The Public Health Law Center, in partnership with the

Minnesota Cancer Alliance

. *This not an HHI hosted event.

Registration is free, but you must register to attend.

Register online.

This webinar will introduce the Minnesota Healthy Beverages in Healthcare Toolkit, a new set of resources geared to support efforts to develop and build healthy beverages programs in Minnesota healthcare facilities. Participants will learn why growing numbers of hospitals are taking steps to reduce sugary drink consumption within their facilities.

more info

Webinar: Healthier Hospitals Initiative: Safer Chemical Challenge - What's the Problem with Flame Retardants?

April 3, 2013 – 2:00-3:00 p.m. EDT
Brenda Eskenazi, director of UC Berkeley's Center for Environmental Research and Children's Health, presents this webinar on the dangers of flame retardants.

more info

Engaged Leadership

Webinar:

Creating a Green Culture through Innovation

April 19, 2013 – 2:00-3:00 p.m. EDT

Green and sustainability are all about safety! Safety of employees, safety of the environment, and helping promote a healthy bottom line. In this presentation learn how one organization, of over 10,000 employees, energized the work force, and set up processes to succeed with green and sustainable initiatives.

more info

Webinar:

Sustaining the Gains with Control Plans

July 23, 2013 – 2:00-3:00 p.m. EDT

Control plans are a six sigma tool to ensure that improvements are maintained over time. Maintaining the gains from a sustainability project is often an "after thought" or not considered at all. Nothing is more frustrating than watching improvements erode with time.

more info

Other Resources

Have you heard of Practice Greenhealth's Sustainability Training e-Learning series? The first course, "Defining Sustainability and Its Connection to Public Health" is free to everyone!

more info

Greening the OR 1-4-7

The EPA has provided a generous grant to offer educational resources to facilities in Regions 1, 4 and 7* at no cost. This means all of the 2012 archived Greening the OR webinars are free if you are located in one of these regions. Please contact

Kaeleigh Sheehan

for any questions or to get started!



*Region 1: CT, ME, MA, NH, RI, VT, and 10 Tribal Nations. Region 4: AL, FL, GA, KY, MS, NC, SC, TN, and 6 Tribes. Region 7: IA, MO, NE, and 9 Tribal Nations

.

Welcome Latest Enrollees
Monadnock Community Hospital - Peterborough, NH
Providence St. Patrick Hospital - Missoula, MT
Check out the full list of enrolled hospitals and the Challenges they are taking on.