Observe Salat, Pay Zakat

By the grace of Allah, our nation has 220 Salat Centers. Some of you might be wondering - why? For what purpose has so much effort been put into establishing these?
You see, Islam is our life structure and Salat is one of the pillars of this structure. If we let this pillar crumble, our Islam crumbles. Nay, we as Muslims crumble. So, the purpose of these Salat centers is to ensure our spiritual health as Muslims, to ensure that we stand upright and hold fast to this pillar of our faith.Nearly a hundred days after establishing these Salat centers, hundreds of Ahmadi Muslims are doing just that. Here is an
infogram
and the numbers:
Daily Salat held at 43% of the centers
Salat held three or more days a week at 20% of the centers
Salat held once or twice a week at 37% of the centers
The Prophet (sa) tells us that anywhere there are two Muslims within each other's vicinity, Salat in congregation becomes incumbent upon them. The Prophet (sa) also tells us that offering Salat in congregation carries up to 27 times more rewards than offering Salat alone. Why not take advantage of these Salat centers to achieve these bonus points?

Let's be the Muslims Islam wants us to be and pray for each other, with each other.
Pay Zakat
Click here to read about our
Zakat campaign
and the
FAQs
about calculating your Zakat. Join us on the forums for more questions.
Should your children work at fast-food restaurants?

Check out some amazing advice from knowledgeable peers who are talking about it on the spiritual fitness forums.
Click here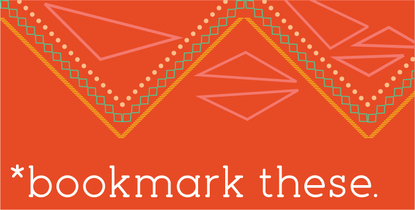 I've observed some youth who have small weekend/after school jobs. By small jobs I mean working at a fast food restaurant, working as a retail clerk, etc - basically minimum wage jobs that aren't career or professional paths. (we can extend the age bracket to include college students too). These are not youth who are from poor families and have taken on a job to support their family. Instead, usually the motivation is to earn extra pocket money. Parents justify this decision by saying it teaches their child responsibility and money management. From a Tarbiyyat perspective, do you agree with these parents? Or are little jobs like this distracting and detrimental?

Friday Sermon: Signs of Truth: The Promised Messiah and Mahdi (as)
Learn More

Action Items

Contact your local Tarbiyyat Secretary.
Learn More

Contact your National Tarbiyyat Secretary,
Faheem Younus

Salat Center Locator Near You
Looking for a Salat Center near you. Click below.

Spiritual Fitness Camps on You Tube: Click Here...

Science & Spirituality