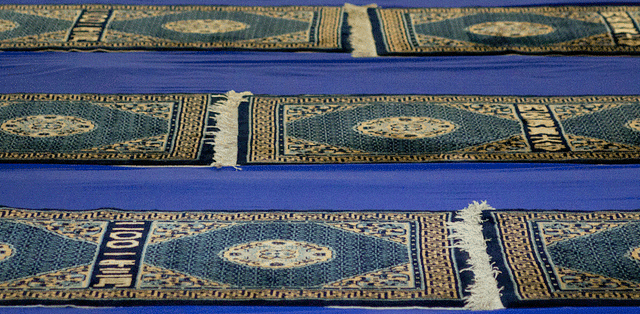 Reviving our 3rd Annual Campaign to Establish Salat Centers/Congregational Prayers
"Salat cannot be acceptable before Allah the Almighty unless it is offered in congregation (by males) except than that a person is sick or disabled." -Hadhrat Musleh Maud (ra) 1946.

Based on repeated exhortations of Khulafa, every year, we launch a 100-day campaign to establish Salat Centers. Alhamdulillah, over the past 2 years, we have gone from ~50 to over 200 Salat Centers nationwide.

Join us in the 3rd annual campaign to establish and revive congregational prayers. This year, we have synchronized our efforts with our respected Jamaat Presidents, Missionaries, and Auxiliaries who are also promoting congregational Salat during the next 100 days. Let's help each other in matters of righteousness.

"I had said that wherever mosques were close by, Salat in congregation should be offered in the mosques. Where there are no mosques, there the members living in an area can get together at someone's house and offer Salat in congregation there. Where even this arrangement is not possible, there the congregational Salat should be offered in your homes"
-Hadhrat Musleh Maud (ra) 1946.

How can you help?
Drive/carpool to the mosque for congregational Salat.

Establish a Salat Center or drive to the nearest Salat center a few times a week.

Start congregational Salat at home with your family.

Email us your story of how congregational prayers helped your and your family's spiritual fitness. Send your stories to Spiritual.Fitness@Ahmadiyya.us

Help us with your prayers.
If you want to know the Salat Center closest to you, click here.

If you do not see your Salat Center in the map or if you want help to set up a new one, contact us.

Find contact information of your local Tarbiyat secretary here

Need more info? Visit us at
SpiritualFitness.us