Welcome,
friends
! If you are enjoying these newsletters, we would be thrilled for you to pass them along using the forward link at the bottom of this page.
As always, let us know what you think!
consulting@carolejoyseid.com
---
If you were to ask me, "Who is the greatest Christian children's author of all time?" I would answer you, "Without question, Patricia St. John." Born in Southhampton, England in 1919 to the famous missionary and Bible teacher Harold St. John and his delightful wife, Ella. The third of five children, Patricia was one of many in a missionary-studded family. Her brother, Farnham, founded a missions hospital in Algiers, Morocco where Patricia worked for many years. She also served in her younger years as a house mother at her aunt's Christian boarding school.

Patricia's childhood was full of fun. Her siblings were lively and highly devoted to one another. Her mother was a modern-day saint putting up with her husband's travel and vision for ministry. Because of her father's travels for the Gospel, Patricia's parents were separated for long periods of time. Her mother never complained, but maintained a joyful outlook no matter what!
When Patricia was a little girl, her mother realized it would be cheaper to live in Switzerland than in England while her husband was circumnavigating the globe. She moved herself and her children to a small village in Switzerland for a year. It was out of that experience that Patricia wrote her most renowned book Treasures of the Snow, which was also made into a beautiful film. It was filmed on location in that very village, many years later. Patricia and her siblings had a delightful and adventure filled childhood. She retells many of their stories in her books.

Because Patricia St. John has had such an impact on my life, I was thrilled when I discovered her autobiography Patricia St. John Tell Her Own Story. She was a missionary of the old school. Her experience of bringing the Gospel to unreached people groups in Morocco, living in very primitive conditions, and suffering for Christ with joy, is incredibly inspiring. In her autobiography, she also shares the lives of her brother and her parents. It was delightful to discover that Patricia had written a biography of her father's life entitled Harold St. John A Portrait by His Daughter. I was not able to put this book down. Her father was a Colossus in the Kingdom of God! Rarely have I read of anyone who has so thoroughly inspired me. I have heavily marked many pages in the book. What a wonderful book to give a young person in ministry, it cannot help but shape their destiny.

As you are savoring time with your children this summer, what a joy to sit on a porch swing or lay under a tree and read the full repertoire of Patricia St. Johns children's books. Some of the titles could include Tanglewood Secrets, Three Go Searching, Rainbow Garden, Where the River Begins, Star of Light, The Secret of the Fourth Candle, and her biblically set books The Runaway, and Twice Freed. Look for older Moody Press editions as the most recent editions have been abridged. Avoid them at all costs.

Patricia St. John shares deep spiritual truths without the c

lichéd

sermonettes. Her insight into the struggles that our sinful nature bring upon us is second-to-none. I know of no adult author who addresses these issues as well as she does. If you had to choose one author to bring with your family to the proverbial desert island, she is the one!
---
Raw Carob Energy Bites
Ingredient list:
1/2 cup honey
1 cup nut butter (I like almond butter with flax seed from Trader Joe's)
1 cup carob powder
1 1/2 cups chopped nuts and/or sunflower seeds
1/2 to 1 cup raisins
1/2 cup shredded coconut
almond milk as needed
sesame seeds
cayenne pepper & cinnamon optional (to taste)
Directions:
Mix honey & carob powder together
Add a little almond milk to moisten
Add nut butter, nuts, raisins, and coconut
Roll into bite-size balls
Roll each ball in a small bowl of sesame seeds to coat
Freeze on a plate or tray

These are delicious cold or throw into a container to take with you in the car or traveling!


For more information about how to help your family eat the Carole way, click here and order the Nutrition Made Simple seminar.
---
Follow me on twitter
Like my facebook page
Visit my website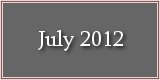 Upcoming Seminars

Help Us Get the Word Out!
8/4 - Twin Cities, MN
8/18 - Ventura County, CA
9/15 - Dallas, TX
To register
click here
---

J.J Interviews His Mom
Second intallment of J.J. Seid interviewing his mother for one inspirational hour. This time on the topic of Children's Literature.
Purchase here
for just $4.95!
Other affordable resources include:
**New Release! Recently Recorded**
Seminar 1:


A Literature-Based Approach To Education

Seminar 2:
Begin With The End In Mind
Seminar 3:
Let The Children Come
Seminar 4:
Nutrition Made Simple
Seminar 5:
The Blessing
Seminar 6:




Parenting For The Kingdom of God
click here
to visit my web store
**FREE Resource**
Watc

h

Carole's cooking videos

here.
---
Consulting with Carole
"I always feel lifted up and greatly encouraged after our talks. You are such a blessing to me as well as a vital part in our story of homeschooling...Then there are moments (not many by God's grace) when I feel like the house has landed on top of me and I am definitely not in Kansas anymore! You come in and bring the balance and guidance we need! Thank you so much!"
-C
andy, Florida
If you haven't made your summer consulting appointment ...what are you thinking?! Step away from the sunscreen and contact Elizabeth RIGHT NOW to set up your appointment with Carole! click here

In addition to educational consulting, Carole is also available to work with families in the area of nutrition, discipline, order in your home, or brainstorming to develop strategies for working with a difficult or struggling child.
click here
to learn more
---