Welcome,
friends
! If you are enjoying these newsletters, we would be thrilled for you to pass them along using the forward link at the bottom of this page.
As always, let us know what you think!
consulting@carolejoyseid.com
---
While speaking in Newbury Park, CA last Saturday I mentioned one of my top five books of all time. A father in the audience asked me what others were. I thought I would share them with you this month. These are not in any particular order but they have all been very significant at various times in my life.

As many of you know I lived in a Christian commune affiliated with Calvary Chapel Costa Mesa during the Jesus movement. As a new believer, I was ravenous for any information I could find about my new-found faith. The first Christian book that won my heart and shaped my destiny was The Hiding Place by Corrie ten Boom. I can still remember going up to the girls' prayer closet, closing the door, and reading. I loved the book so much that I never wanted it to the end, so I only allowed myself one chapter a day. Thirty-eight years later, I still consider Corrie ten Boom one of my greatest mentors. I have since read many books she has written and several written about her. She is my heroine.

During that same season in my life, I read a vastly different book that is considered to be the best-selling book of all time (second only to the Bible). It is also considered to be the most influential Christian classic ever written. The name of the book is Pilgrim's Progress, by John Bunyan. This is the story of a young husband and father who is desperately grappling with the backpack of guilt and shame he is carrying. He meets a man who tells him to follow the way to reach the Celestial City. His battles and struggles and the undermining of so-called well-meaning friends were all all things I related to during my first months as a Christian. the language is exquisite but challenging. For that reason, it is the only book that I recommend reading in a simplified version. The British edition for children called Dangerous Journey is the book that most little boys would grab if their house was burning. It's scary, gory, and irresistible! The illustrations are done by Alan Parry and it is published by Eerdmans. A slightly more advanced version written in today's language is Gary Schmidt's Pilgrim's Progress, illustrated by Barry Moser, also published by Eerdmans. It is similar to reading Lamb's Shakespeare before you read the real thing. I hope these editions will whet your appetite to read the original, matchless version. It is truly a pillar of Western Civilization.

The third book on my list is The Hawk and The Dove by Penelope Wilcock. This is a book that came to me through the referral of several staff members at the book's publisher, Crossway. Because I get so many recommendations of mediocre books, I always roll my eyes when people rave about a book. Imagine my amazement when I found myself wishing the book would never end. This is the only book that upon finishing, I turned to the beginning and immediately read again. It is important for you to understand that The Hawk and The Dove was originally published as three separate books with several years wait between each of them, but now is available under one cover as a trilogy. What I love about the books is its message of joy in suffering and loss. The central character, Father Columba, embraces the cross, and instead of becoming bitter, becomes sanctified.

Another favorite book, if you don't mind, is going to be three books by one author. It is like choosing between your children, I really can't do it in this case. Those three books would be Pride and Prejudice, considered to be the greatest novel ever written, Emma, and Persuasion. I love Jane Austen for her in-depth understanding of human nature, her character development, and her hilarious wit. There is no one like her. She is the gold standard. If you have not read these three books you are missing out on some of the greatest that literature has to offer.

The last book is by Jane's closest competitor, Charles Dickens. His favorite book in his repertoire is also one of mine, David Copperfield. Largely autobiographical, the story of a little boy losing everything in a dire and desperate situation resembles Dickens' childhood. No one has ever developed iconographic characters like Dickens. Uriah Heep, his aunt Betsey Trotwood, and the inimitable Mr. Micawfer, modeled after Dickens' own father, are unforgettable. I never tire of re-reading this book and consider it an essential rite of passage for every high school student and adult.

In our next newsletter I hope to share with you the four pillars of children's literature. Stay tuned and happy reading!
---
Gluten-Free/Grain-Free Blueberry Pancakes
Wet Ingredient list:
2 eggs
1/4 cup purified water (if desired, use sparkling water for increased fluffyness)
2 tbsp. coconut oil
1 tbsp. local honey
1-2 tsp. vanilla

Dry Ingredient list:
1/4 tsp. salt
1 cup almond meal/flour (available at Trader Joe's)
Cinnamon to taste (optional)

Other Ingredients:
1 cup or more of blueberries
small amount of oil to coat skillet/griddle
Directions:
Combine all wet ingredients
Gently add dry ingredients
Fold in blueberries
Preheat skillet or griddle (I use a cast-iron griddle)
Lightly coat with coconut or grapeseed
Griddle is ready when drops of water dance across griddle

Ladle onto griddle to desired size
Cook until edges are brown and bubbles begin to pop
Flip carefully with flexible spatula

Serving Suggestion: real maple syrup, local honey, goat yogurt, or a fresh berry compote


For more information about how to help your family eat the Carole way, click here and order the Nutrition Made Simple seminar.
---
Follow me on twitter
Like my facebook page
Visit my website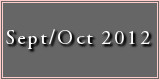 Upcoming Seminars


J.J Interviews His Mom
HOT OFF THE PRESS: TWO NEW DOWNLOADS! Carole is interviewed on the topics of nutrition and preschool. You don't want to miss these!
Purchase here
for just $4.95!
Other affordable resources include:
**New Release! Recently Recorded**
Seminar 1:


A Literature-Based Approach To Education

Seminar 2:
Begin With The End In Mind
Seminar 3:
Let The Children Come
Seminar 4:
Nutrition Made Simple
Seminar 5:
The Blessing
Seminar 6:




Parenting For The Kingdom of God
click here
to visit my web store
**FREE Resource**
Watc

h

Carole's cooking videos

here.
---
Consulting with Carole
"Thank you again for your time on Saturday. You are a blessing to our family. I went over your suggested book list with Zach and he said, 'I love Mrs. Seid, and everything she tells us to do.'"
-Natalie, California
Have you begun school with that deer-in-the-headlights look? This is a great time to talk with Carole and start this year off on the right foot. Contact Elizabeth today to set up your consulting appointment.
click here

In addition to educational consulting, Carole is also available to work with families in the area of nutrition, discipline, order in your home, or brainstorming to develop strategies for working with a difficult or struggling child.
click here
to learn more
---